King Soopers Jobs & Careers – Application, How to Apply, Requirements & Interview Tips
Last Updated:
September 20th, 2019

by

If you thrive in a fast-paced work environment, love face-to-face customer interaction and have an appreciation for fresh produce and other goods, and services, then this company could be the perfect fit for you.

King Soopers is a part of the Kroger brand family of stores which has been around for over 130 years. With over 2,800 stores in 35 states, the Kroger brand is one of the largest grocery retailers in the world. King Soopers is one of 29 sister stores currently under the Kroger umbrella.

In this career guide, you'll learn about the application process at King Soopers as well as the types of positions available (from cashier to upper-level management), age requirements, pay ranges and how to prepare for an interview.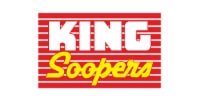 King Soopers Jobs & Careers

King Soopers makes it easy to apply for one of their many openings. The main Kroger site is a portal for positions available in all of their family of stores. In their job search bar, just enter "King Soopers" along with your preferred location, and the current openings will pull up on the page.
From there you can select which job you're interested in and get a full breakdown and description of the job, skills required and expectations.
A few of the popular King Soopers jobs and careers are listed below:
Deli Associate
Creating outstanding customer service to encourage return visits from customers is a top priority in the King Soopers deli department, as well as presenting a clean and welcoming environment while maintaining company quality assurance standards. Deli Associates must demonstrate the company's core values while delivering excellent customer service.
The minimum requirements for this position include working well under pressure, basic math and the ability to secure a current food handler's permit once hired. Additional desired qualifications include retail experience and second language proficiency which includes speaking, reading and/or writing.
Front End Associate
The Front End Associate opening includes the following positions:
Cashier/Front End Clerk
Courtesy Clerk
File Maintenance Clerk
Fuel Clerk
Money Services Clerk
Kids Korner Attendant
Although these positions are different, they all have basic foundational skills in common including the ability to provide friendly customer service, process customer transactions efficiently and maintain the cleanliness of department.
A qualified candidate will work well under pressure, be able to handle high-volume and have excellent communication and customer service skills.
Grocery/Stocking Associate
Similar to the Front End Associate, there are also several positions that fall under the umbrella of Grocery/Stocking associate, including:
DSD Receiver
Grocery Clerk
Grocery Clerk-Night
Home Department Apparel Clerk
Home Department Clerk
Natural Foods Clerk
Beer/Wine/Spirits (Liquor) Clerk
Job duties for each position may vary, but they share some similarities in tasks including familiarity with current store ads, the ability to stock aisles, label products, make product recommendations to customers and help with price checks when requested.
Additional desired qualifications include superior customer service abilities, an understanding of basic math and work under pressure in active environments.
eCommerce Associate (Clicklist)
The eCommerce Associate is responsible for supporting the online shopping service that King Soopers provides for its customers. This could include preparing, scanning and delivering online orders. It also includes contacting customers when substitutions need to be made as well as performing opening and closing procedures.
Qualifications include great customer service skills (a great smile), ability to operate a smartphone and basic math skills. King Soopers will provide any additional training necessary for the position.
Produce Department Manager
It's no surprise that demonstrating superior customer service is a high priority in the role of the Produce Department Manager. Beyond customer support, Produce Department Managers are expected to keep their areas clean, meet sales goals and keep the morale of the department's team high. This is carried out through being an example of the company's core values of "respect, honesty, integrity, diversity, inclusion and safety of others."
Qualified candidates should have skills in the areas of communication, basic math, ability to work well under pressure and have a current food handlers permit (once employed). Desired qualifications include a high school diploma, along with management, retail and produce experience. The ability to speak, read and/or write a second language is a plus.
How Much Does King Soopers Pay (Hourly & Salary)?

King Soopers pays competitive rates compared to other grocery store chains. With an average starting pay for cashiers at $10.45/hr., they are in close company with stores like Safeway ($10.89/hr.) and Trader Joe's ($11/hr.). The gap in pay appears to widen when you move into management positions with King Soopers falling somewhere in the middle of Safeway and Trader Joe's with a starting salary of $35,000/yr.
Here are some of King Soopers' more popular positions and pay ranges.
Deli Associate:$9-$16/hr
Front End Associate:$8-$13/hr
Grocery/Stocking Associate:$10-$19/hr
eCommerce Associate:$12-$18/hr
Produce Department Manager:$18-$21/hr
How Old Do You have to be to Work at King Soopers?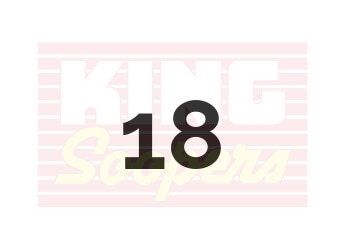 Most positions at King Soopers require a minimum age of 18. The courtesy clerk is an exception with a minimum starting age of 16.
The most popular entry-level jobs at King Soopers include:
eCommerce Associate
Customer Service
Front End Associate
Does King Soopers drug test?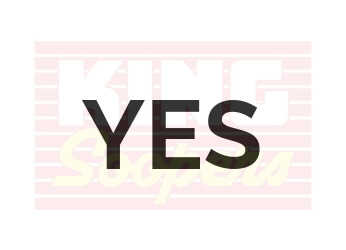 Yes, King Soopers does drug test their applicants. Research indicates that applicants receive a saliva test (oral swab) during the hiring process. It was not evident during research what the drug test tests for specifically.
Felony background checks are performed, as well. Previous applicants and employees have indicated a wait time of 2 days to many weeks to receive the test results and a decision of employment from King Soopers.
Possible King Soopers Interview Questions & Tips

So, they've set up a job interview, and you're ready to learn about the interview process? Congratulations! You're one step closer to your dream job.
Below you'll find questions and interview tips to help you prepare for your interview and help you make a great first impression. Here are some common questions that your potential employer might ask:
Why do you want to work for King Soopers?
This popular interview question is not one to take lightly. Companies like King Soopers are big on customer service, so ultimately, they want to know that working for them is not just "another job" for you and that you would be a valuable asset. Taking some time to get to know the company through its website is a good start.
You can use the information you learn to demonstrate how you relate to the company or consider sharing your own personal experiences as a customer and how that has impacted your desire to work for them.
Do you have any customer service experience?
If you are applying for a position at King Soopers where you are required to engage with customers regularly like a cashier, customer service or management position, this question will likely come up. On their website, they state that "King Soopers Associates work in a fast-paced environment that demands friendly, hardworking people who are committed to placing the needs of our Customers first." Use this opportunity to share any customer service experience you've had that relates to the job and puts you in a good light.
If you don't have customer service experience, don't let this deter you. Customer service is all about engagement. Make direct eye contact with your interviewer, smile, and make them feel comfortable (even if you're a little nervous). Be honest about your lack of customer service experience, but highlight the character qualities that will make you a good fit for the position.
This role requires you to handle money with customers. On a scale of 1-10, how do you view your math skills?
Not all King Soopers positions require that you handle money, but if you are applying for one that does, this question is an important one. Be honest in your response and include some background information, so they'll know that your answer has merit.
For example, if you've worked as a cashier at another store, your answer might be an 8 because you've worked in a similar store and you're comfortable with handling money and giving back change.
Even if you haven't worked as a cashier before, you can still have money confidence based on personal experience, like balancing your checkbook, etc. Whether you've had experience or not, the purpose is to sell yourself and your abilities. Find some way to connect your answer with the confidence you have in your ability to do the job.
Helpful Interview Tips
As with any job interview, the first impression is everything. Smiles and direct eye contact go a long way toward helping you to appear friendly and confident and give your interviewer a glimpse of how you will likely behave toward a customer.
Since customer service is a top priority at King Soopers, making your interviewer feel confident in your ability to communicate is a great start.
How to Dress for Your King Soopers Interview
King Soopers is casual and friendly. Select clothing that you are comfortable wearing that's also professionally appropriate. You want whatever you select to complement your character and personality and not detract from it.
Extra Tip: Take an updated résumé just in case they ask for it.
Benefits of Working at King Soopers
For qualified candidates, King Soopers provides the following benefits: 401K, paid holiday/vacations, paid sick leave, company store discounts, and life insurance.