Trader Joe's Jobs & Careers – Application, How to Apply, Requirements & Interview Tips
Last Updated:
September 20th, 2019

by

Wear Your Hawaiian Shirt to Work: Join the Trader Joe's Team

Are Trader Joe's careers right up your aisle? This is a good job for those who like to talk to their customers and coworkers. Trader Joe's is a value-oriented grocery store. They're able to cut costs and find great suppliers for good prices on their products.

Do you shop at Trader Joe's already? They offer product tastings and stories about the products to their employees, not to mention a 10% discount. If you're already a fan, you might want to join their team.

Want to work somewhere you can be promoted after showing how hard you work? Trader Joe's promotes in-house, and most workers start with Crew at entry level.

Most of the Mates (supervisors or assistant store managers) are promoted from Crew. They hire store managers or Captains exclusively from existing employees.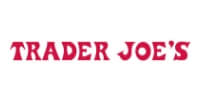 Trader Joe's Jobs and Careers

There's not much hierarchy at a Trader Joe's. Crew members do a little of everything so they don't get pigeonholed into any one job.
Trader Joe's prefers to meet Crew in person. In fact, many locations will not accept the online application. Because all the positions in a Trader Joe's store work with customers as a part of their duties, they want to see how you handle yourself in a social setting.
If you apply online, you should hear back in three weeks or less.
It's a fast-paced environment, but it also rewards creativity and employees tend to have fun. Because each store is managed by an individual Captain and their Mates, a good atmosphere is highly dependent on the management team.
The store jobs are physical ones. Employees need to be able to lift 25 pounds regularly, and occasionally up to 50 pounds. You might be asked to use the hand truck laden with up to 200 pounds, and might have to work in freezing or near-freezing temperatures.
Trader Joe's has a handful of store positions, including:
Crew
This is the starting point for many of the positions at the company. Everyone does a little of everything, so you learn all about how the store runs.
They all include interacting with customers to give them a fun experience that makes them want to return. You'll be assigned a team based on what the store needs.
Because they put so much emphasis on the customer experience, the applicants need to be genuinely friendly and interested in helping people. Everyone on the Crew interacts with customers. There's no hiding in the back in a Trader Joe's store!
The company prefers to hire those who have graduated high school at minimum. Schedules are flexible, and managers have the ability to accommodate time off requests. The night shift can be lots of fun with music blasting as you work.
Merchant
These positions are filled from Crew members who have shown a commitment to their people, both coworkers and customers. They're a step above the Crew, and a step below the Mates.
There don't seem to be as many Merchants as Crew or Mates in each store. They have slightly less responsibility as an assistant store manager (Mate) and a bit more than Crew.
Office Crew
These positions don't turn over very often, as they represent the company's back office operations. These departments include Marketing, Human Resources, Finance, etc. There are just two office locations: one on the East Coast in Boston, and the other on the West in Monrovia, CA.
These are more likely to be full-time positions than what you'll find at a store. They may also pay salary instead of an hourly wage.
Manager Jobs
To apply for a supervisor job, called Mate, you'll need to submit a resume and cover letter either online or in person. If you apply online, it can take six to eight weeks for a reply. Trader Joe's wants to know what a supervisor's favorite product is, the closest store location to them, and if they are willing to relocate.
Mates are mostly promoted from Crew employees, though some come in from the outside. Those who worked at the store have been outstanding in their capacity as Crew members. They are the assistant store managers. Working alongside the other employees, they guide and train the Crew.
Mates can make or break the atmosphere at a particular store for the Crew members, since they work closely with them. They don't have an office to hide in, either. They're out on the floor with their team members.
A Captain is the store manager, who runs the store. They manage their teams of Crew members and set strategy for their location. Captains also don't have offices, but rather work on the store floor just like everyone else. They are exclusively promoted from Mates.
Trader Joe's gives its Captains a lot of latitude when it comes to the store. They set the policy. Their decisions help determine if that location will be a great one to work in for its employees.
Because of their dual roles, Captains need to have good managerial skills as well as business sense to make the store run well.
How much does Trader Joe's pay (Hourly & Salary)?


They pay reasonably well for retail, though store location makes a difference. California jobs typically start a bit higher than some other states, though of course the cost of living is higher there.
The longer you work there, the more paid time off you receive. Store crew except Captains are hourly. Office Crew can be salaried or hourly, depending on the position.
For full-time employees, the company has a good retirement plan. They contribute 10% of your salary. This is extremely generous compared to what other companies (like Walmart, Target, more) pay. Employees can contribute pre-tax money to the plan, also.
Crew: $11-$20/hour depending on location, plus raise potential of 7-10%
Merchant: $18-$30/hour
Mate: $18-$30/hour
Captain: $93,000-$115,000
Office (Buyer): $60,000-$75,000
Office (QA Project Management Coordinator): $20-$25/hour
How old do you have to be to work at Trader Joe's?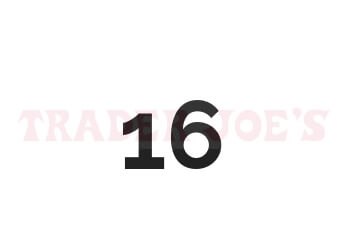 Trader Joe's wants their employees to be at least 16 to work there. Management usually comes from within, so the position a younger employee would be most likely to find would be Crew.
The entry-level jobs are usually part-time. All store employees work on the floor during store hours. Infrequently, workers may be hired from the outside into the Mate position.
Does Trader Joe's drug test?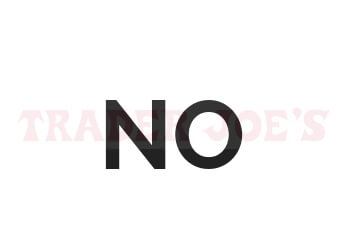 The company does not drug test. They want store employees to build trust with each other. Drug testing doesn't help employees and managers bond.
Management is more concerned with whether the work is getting done, and if the customers find shopping there a pleasant experience.
[adinserter block="2″]
Possible Trader Joe's interview questions and tips


So you've been asked for an interview. Great!
The company is looking for employees who can give their customers a good shopping experience by being friendly and personable. Trader Joe's is not the place to be shy or timid. They want to see that you're comfortable interacting with people, even those you don't know.
The Crew members wear Hawaiian shirts to work. Interviewing in a business suit, while appropriate in the world of finance, doesn't work here.
Clothes should be clean and sensible, but don't need to be fancy. No need to wear a jacket or a dress, but don't look sloppy, either! Nothing torn, or showing too much skin in the wrong places.
You'll usually have two interviews. The first is usually with a Mate so they can sense how you might fit in.  The store Captain will ask you more probing questions on your second interview.
Here are some questions they might ask you:
Why do you want to work at Trader Joe's?
There are lots of reasons to work at this company! You'll just need to think about one or two and why it suits you.
Trader Joe's has great products for sale.
They encourage and develop their employees. Being able to switch tasks and learning all the different stations gives employees room to grow.
Plus, you won't get bored by doing the same thing day in and day out. Everyone gets to pitch in.
Many of their employees have had good experiences working there. If you personally know someone who has worked there and enjoyed it, let your interviewer know!
Prefer to work in an environment where people like each other and get along well? That's important to Trader Joe's, too.
What is your favorite food and why?
If you've never been to a Trader Joe's, you need to go before your interview. And not just to hand in your application!
In my experience, it's VERY difficult not to buy something there because they have plenty of tasty products. Even if you're able to accomplish this feat of willpower, you should still try out some product samples.
Former employees say if you go later in the evening they'll give you more so they can empty the box. Plus, you can talk to the workers on duty and see how they like working at that specific location.
Taste test. If there's a particular food you like, you can probably find a version at Trader Joe's to try. Find something that you like so you can explain why you like it to your interviewer.
Telling them that you love everything isn't going to work, so be specific!
Do you enjoy helping people?
Be aware that if the answer is "No", they are probably not going to hire you. But if that's your honest answer, you probably shouldn't be working there anyway.
Everyone, from management to entry level, has the opportunity to deal with customers. The company wants friendly faces greeting the people who are buying their products.
If you do like to help people, have a story you can tell about how you've helped someone before. Even if you've never worked retail, you've probably had at least one experience. Remember to discuss how rewarding it was for you to be able to help someone.
Can you handle conflict, and how would you resolve it in the store?
Any time you have two people in a room together, you have the potential for conflict. So being able to handle disagreements is important to the people who are hiring you.
A good story will work for you here as well. Talk about a time when you were in a conflict with someone, and how you resolved it. Don't make the other person out to be a jerk, or blame them for the situation. Management looks for employees who can resolve things amicably.
If you saw a conflict occurring as you went to the store for your interview, you might also describe that. Tell them how you would have solved that situation had you been involved.
And if you've ever had classes or workshops on dispute resolution, make sure to mention them.