Safeway Jobs & Careers – Application, How to Apply, Requirements & Interview Tips
Last Updated:
September 20th, 2019

by

This guide has been written to help you secure your next job from the current variety of Safeway careers that are available.

From humble beginnings in Idaho in 1915, Safeway has expanded from a single grocery store to a chain of over 1,300 stores across the U.S. This total is made up of Safeway stores, as well as Randalls, Vons, Tom Thumb, and Carrs. Thanks to a merger with AB Acquisition LLC, Safeway is now one of the largest food and drug retailers in the country.

A career at Safeway could be much more than simply working in a store. As the variety of current opportunities shows, there's a lot of scope for different roles. That is the case whether you intend to keep working at a similar level, or want to climb the ranks once you've proven yourself.

If you want to work for a household name, and have shortlisted Safeway as a potential employer, some of the jobs you could be lining up for include Deli Clerk, Stocker, Baker and Pharmacy Technician.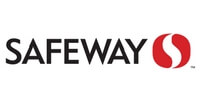 Safeway Jobs & Careers

To make a new career with Safeway even more attractive, applying is incredibly easy. Just visit the Safeway careers page, click on Apply Now and select the job category you're interested in. Select the minimum age most applicable to you, then follow the onscreen instructions.
Safeway's stores currently have quite a few job openings, from bakery, produce or deli clerks, to pharmacy technicians, bake off decorators and service operations managers. With around 22,000 vacancies listed online, there's sure to be something to suit you.
Deli Clerk
A deli clerk at Safeway is an important part of the food service operation, tasked with providing excellent customer service while slicing meats, roasting chickens and providing recommendations.
To be a great deli clerk, you'll need to be able to work shifts on your feet, preparing food, assisting with special orders, and making sure that Safeway customers always have a wide range of quality produce to choose from. Strong communication and customer service skills are a must.
If you don't already hold a food handler's certificate, they may require you to obtain one.
Customer Service Clerk
Safeway's business is more than just groceries, and one of the alternative roles available is customer service clerk. This job involves selling money orders, lottery tickets and more to customers.
Due to the nature of the job, you'll need decent math skills, and must be able to count change and process payments quickly and accurately. Of course, as you'll be working in retail, you should also have a friendly, courteous, and professional manner.
More information on all Safeway vacancies is available in-store.
Pharmacy Technician
This great opportunity at Safeway could see you making a real difference to the people in your local community. You'll get to know your patients by name, and have a commitment to delivering world-class holistic health service.
A strong candidate for the pharmacy technician job will be detail-oriented, friendly, energetic and dedicated. You'll need to be at least 18, and should have a High School diploma or experience as a pharmacy technician. They may also need you to be licensed.
If you have relevant experience, can type at least 35 words per minute and are open to flexible working hours, this could be great career move.
Cake Decorator
If you're keen to combine creative skills with a retail job, how about applying to become a cake decorator at Safeway? Responsibilities include decorating cakes and baked goods for customer orders.
As you will need to do freehand decoration, a steady hand is a must, as is the ability to use cake decoration kits and tools. The usual food hygiene regulations will apply, and it is vital to deliver outstanding results and adhere to guidelines.
Experience isn't necessarily required, but it's probably a good idea to have some cake decorating skill.
Courtesy Clerk
Customer service is at the core of all retail operations, and Safeway is no exception. Courtesy clerks assist customers by providing carryout service, bagging groceries and more.
This entry-level job involves a variety of tasks, from the bagging and carryout services already mentioned, to gathering shopping carts and locating products within the store. You'll also need to take on cleaning tasks.
More information on courtesy clerk vacancies is available in store, with the role best for someone who's committed to helping others and providing great service always.
Safeway Manager Jobs
Aside from the store-level jobs already covered in this guide, Safeway has a range of manager-level opportunities currently open for applications.
Service Operations Manager roles are available in numerous Safeway stores, potentially enabling you to take your retail career to the next level. Ask instore for more details of local openings.
Safeway are also looking for Department Managers for their Starbucks outlets. Again, they will require retail experience, and your local store can provide specifics on their own vacancies.
The Head Clerk of Front End Service is responsible for assisting the Assistant Manager and Store Manager with a variety of tasks, including supervising store staff, and ensuring that staff comply with all guidelines.
Current management career opportunities are all listed on the Safeway careers webpage.
How Much Does Safeway Pay (Hourly & Salary)?

When working for a major retail operation like Safeway, you can expect a decent rate of pay, when compared to other retailers.  Various benefits may also be offered, depending on the job level you apply for.
Hourly rates at Safeway average at $9.24 for a courtesy clerk, rising to around $130,000 annual salary for a pharmacy manager. To help you compare to other retailers you may be applying to, Walmart pays sales associates an average of $9.41, while a Kroger courtesy clerk earns around $7.89 an hour.
Some of the most popular jobs at Safeway are paid at the following average rates:
Courtesy Clerk: $7 – $14/hour
Deli Clerk: $7 – $17/hour
Front End Cashier: $7 – $21/hour
Assistant Store Manager: $46,000 – $79,000
Safeway Starbucks Barista: $8 – $13/hour
Pharmacist: $106,000 – $142,000
Store Manager: $60,000 – $115,000
How Old Do You Have to Be to Work at Safeway?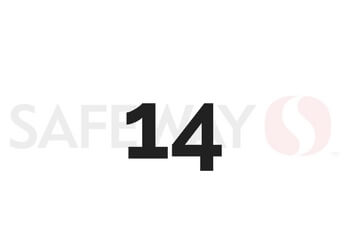 Safeway hires employees as young as 14 for some positions, although manager and specialized roles may be available to over 18 or 21 as appropriate. More information on all vacancies can be found in-store.
14-year-olds can apply for the following jobs at Safeway:
Courtesy Clerk
Food Clerk
Stocker
Does Safeway Drug Test?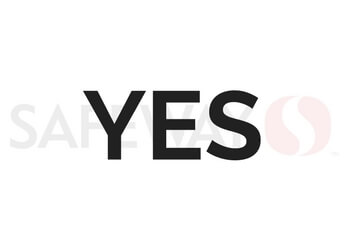 Safeway does do employee drug testing, usually involve saliva tests. These tests involve an oral swab, and generally take around 30 seconds to complete.
Possible Safeway Interview Questions & Tips

Have you landed an interview at Safeway? Congratulations! To help you score that job, here are some possible questions you should be prepared to answer, and tips to help you progress through the recruitment process.
Why do you want to work for Safeway?
Most interviewers will ask this question, so there's no excuse for not having a strong answer ready. The true answer may be as simple as you need a regular wage, but you can do better than that in interview. Maybe mention your loyalty to Safeway as a customer, and how you'd like to give others the same excellent service you've received.
You could also mention that you're passionate about excellent customer service and thrive in a busy working environment. Tailor your answer to the job you're applying for.
What else would you recommend to a customer ordering a cake?
While customer service is important, don't forget that Safeway is a business and ultimately wants to make profit. As an employee, you want them to make a profit, too! Think about a few scenarios they might ask you about, and how you could upsell.
A customer buying a birthday cake may also need paper plates, disposable cups, or balloons, while someone buying a lot of meat may need supplies for their outdoor grill.
What hours can you work?
As Safeway is open long hours, a flexible attitude to working hours is sure to go down well. Be upfront and honest about childcare or other commitments which may prevent you from working certain hours. If they offer you the job, going back on your promises won't make for a good start.
How to dress for your Safeway interview
Business casual attire is normally suitable for an in-store interview at Safeway. For men, this includes button-down shirt and smart trousers, while women should wear a blouse with a skirt or slacks. Looking professional is important.
If you're interviewing for a manager role, it's generally advisable to wear a jacket and tie, or similarly dressy attire.