Harvey's Jobs & Careers – Application, How to Apply, Requirements & Interview Tips
Last Updated:
September 20th, 2019

by

A fun career at Harvey's Supermarket is ready and waiting for you if you are a passionate person interested in working hard and focusing on customer experience each and every day.

At Harvey's, this focus on customer experience and teamwork goes from the top all the way down. It is an enormous part of the supermarket's business.

Harvey's is a well-known Southern supermarket chain with in-store pharmacies and nearly 3,500 employees. The Harvey's reach extends to four states: Georgia, North Carolina, South Carolina and Florida.

Southerners have been shopping at Harvey's for over 100 years now. The store brand is now a subsidiary of Southeastern Grocers, the second-largest supermarket chain in the Southeastern U.S.

Within this fast-paced grocery store environment, Harvey's says you'll gain the experience to learn, develop and grow in your career, whether you are interested in retail, pharmacy or even a corporate position.

Let's explore more and learn what careers are available at Harvey's!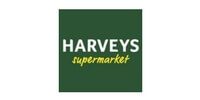 Harvey's Supermarket Jobs & Careers

The best way to apply for a job at Harvey's Supermarket is through the SE Grocers website's career section. There you can choose to search for retail careers, pharmacy careers and corporate careers.
If the search process becomes confusing, Harvey's website provides an FAQ for the application process that answers just about every possible question. It's an invaluable resource!
Harvey's Supermarket offers a wide range of jobs and careers, including:
Harvey's Supermarket Cashier
Successful store associates or cashiers at Harvey's are friendly, energetic, engaging, dependable and interested in building relationships and helping others. Managers often look for these qualities in the people they interview.
According to the company website, Harvey's employees are generally smiling, happy people who enjoy where they work.
As with all cashier positions, it is important that a prospective employee be able to manage their time and multitask as they interact with lots of customers. They are responsible for their register's finances, so good attention to detail is also vital.
Harvey's Supermarket Customer Service Associate
Harvey's Supermarket customer service associates are a minimum of 18 years of age, according to the company website.
The customer service associate's goal is to "maximize customer loyalty" by providing exceptional customer service at the general customer service desk. Let's break that down: this means giving the customer the best possible experience at the customer service desk so they come back again and again to the store.
This is why the customer service associate is always fast and friendly, and has an expert grasp on company guidelines, policies and procedures. The associate resolves any and all customer concerns or brings them to management for better action. It's an important role.
Harvey's Supermarket Manager Jobs
Harvey's managers are called "store directors" and "assistant store directors." Together they create a shopping and working environment that showcases Southeastern Grocers' commitment to service, quality and neighborhood partnerships and the SHE vision of constant improvement.
Store directors work hard to maintain the company brand and to deliver excellent customer service throughout the entire storefront. They focus on building a stand-out team.
In this role, you'll help create a strong company by identifying and developing associates' skills and abilities while leading the team to deliver a great shopping experience for our customers.
Seasonal Job Openings
Harvey's Supermarket and other well-known grocery stores often hire many seasonal employees per store location each September to accommodate additional shoppers and customers during the holiday shopping and baking season.
These seasonal jobs at Harvey's are usually limited to cashier or stocking positions.
How Much Does Harvey's Supermarket Pay (Hourly & Salary)

Here are some average rates of pay for Southeastern Grocers and Harvey's Supermarkets. They compare favorably with pay rates of other leading grocery stores and chains like Walmart, HEB and Kroger.
They also differ according to location of the particular store, and there is certainly wiggle room, so if you have an opportunity to barter for a higher per-hour rate during an interview or after you've been offered the job, be sure to ask for more money if at all possible.
Cashier: an average up to $7.90 per hour
Customer service associate: an average up to $8.74 per hour
Deli associate: an average up to $8.05 per hour
Meat cutter: an average up to $11.57 per hour
Store director: an average annual salary of $64,000
How Old Do You Have to Be to Work at Harvey's Supermarket?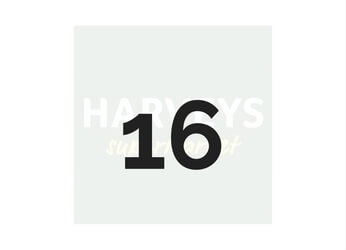 The minimum age to work at Harvey's Supermarket is 16 years of age. Entry-level positions available to those of this age are usually:
cashiers
greeters
deli associates
stocking associates
cleaning crew
maintenance crew
Does Harvey's Supermarket Drug Test?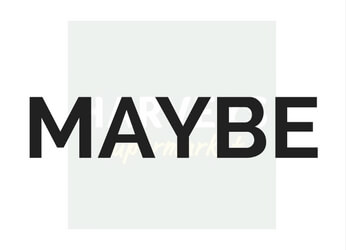 Harvey's Supermarket does not have a public drug testing policy, but like so many other companies, it is certainly possible that managers may require a drug test for new or existing employees if the need arose.
Possible Harvey's Supermarket Interview Questions & Tips

Just like all managers, Harvey's Supermarket store directors know exactly what they are looking for when interviewing potential employees.
Are you good at math? That's a skill that is really important to cashiers, customer service associates and stockers. Be sure to say it is a strength of yours.
Similarly, do you have a great people skills? Be sure to bring that up! It could be a reason you are hired as a cashier or customer service associate.
If you still have questions about your upcoming interview, Harvey's provides an FAQ with tips on interviewing at their stores. Give it a read!
Here are some common interview questions that many Harvey's Supermarket managers use:
"Why do you want to work at Harvey's Supermarket?"
Store directors are looking for go-getters who are seeking for a fun atmosphere and a fast-paced work day. If you're a potential employee who will work hard to give customers the best possible experience in this high volume grocery setting, be sure to say so!
Store directors, just like all managers, value honesty, and will ask follow-up questions about qualities you say you have that would be useful on the job. Be ready to talk about why your specific strengths and weaknesses make you a good fit for Harvey's, and why you are excited to join the store team.
Just remember, they are looking for workers with good people skills and an understanding of top notch customer service above all else.
Tell us about a time you had a conflict with another employee. How did you handle it?
This is a very common question, and there's a reason for that. This question provides a great opportunity to talk about your people skills and how well you know how to operate as a member of a team.
In customer service, how you handle conflict is very important. You want to answer this question with an example in which you were level-headed, you followed procedure and successfully resolved the problem without any problems on the customer front.
Even better… you exceeded the customer's expectations despite the employee conflict, maintaining customer loyalty, which Harvey's values very much.
Why do you think you will be a great addition to our team?
Here is another fairly standard interview question that Harvey's uses because it is just so good. When an interviewer asks this question, sell your top qualities once again.
If you are interviewing for a managerial position, hit upon your experience in the grocery business or retail in general, your understanding of how to manage large staff groups, or your mastery of customer service.
If you're interested in a entry-level cashier or stocking position at Harvey's, talk about your people skills, your quick thinking, your hustle when on the job, and your ability to problem-solve.
These very valuable skills are sure to pique the interest of the interviewer and make you stand out among the crowd, particularly for a cashier position which requires financial responsibility and lots of interacting with customers.