Woodman's Market Jobs & Careers – Application, How to Apply, Requirements & Interview Tips
Last Updated:
September 20th, 2019

by

Woodman's Market careers are perfect for individuals interested in working in a fun environment at a grocery store with a long-standing history. Interested in learning more? This guide shares everything you need to know about working at Woodman's, including the most common jobs available and interview tips and tricks.

What began as an outdoor produce stand in Janesville, Wisconsin in 1919 quickly grew to an indoor grocery store in 1921, with more locations added throughout the years. Over the years, the owners continued to open new stores in the Midwest region.

Woodman's has been the first to achieve a number of milestones in the grocery industry. In 1975, they became the first grocery store in Wisconsin to use scanners to read UPCs and, in 1997, their Kenosha store was the largest grocery store in the country. Beyond these accolades, Woodman's is also entirely employee-owned, with employees gifted stock in the company.

Now in business for over 95 years, Woodman's continues to be "solely focused on providing the widest variety of grocery items at the best prices." If this sounds like the place for you, read on for more!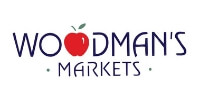 Woodman's Market Jobs & Careers

To apply for a job at Woodman's Market, you have two options. Option 1 is to download and complete the application found here and bring it in to your desired store. The second option is to apply online here by first selecting your desired location from their drop-down menu.
The most common jobs at Woodman's include Shopper, Parking Lot Attendant/Front End Associate, Grocery Stocker, Cashier and Shift Supervisor.
Shopper
The Shopper role at Woodman's is primarily responsible for acting as a personal shopper for customers. Individuals in this role must pick, bag and store items on behalf of customers who ordered online, including families, businesses, assisted living facilities and more.
This is an ideal position for individuals with strong attention to detail and desire to help others. While this is an entry-level role, some experience may be preferred as is familiarity with technology platforms such as Android devices.
Parking Lot Attendant/Front End Associate
Parking Lot Attendants are also known as Front End Associates. They are responsible for bagging groceries, helping customers load groceries into their vehicles and retrieving shopping carts from the parking lot. When retrieving carts, this may include use of a machine used to push large rows of carts back into the store.
This is an entry-level position, ideal for friendly, helpful individuals who enjoy working outside. The ability to be a self-starter and manage your time effectively will be helpful in this role.
Grocery Stocker
Grocery Stocker positions are generally available for various shifts, including overnights. Their responsibilities include stocking shelves, rotating product, and ensuring orders have arrived and are out on the shelves. Additionally, Grocery Stockers are responsible for ensuring the backroom is clean and organized.
There are physical requirements of this position, including the ability to lift 50 pounds repeatedly. This is also an entry-level position, ideal for detail-oriented applicants that enjoy working in a fast-paced, highly physical environment.
Cashier
Cashiers are an important part of Woodman's customer experience! They are responsible for scanning groceries and assisting customers throughout the entire checkout process, including taking payment and helping with bagging of the groceries.
This is an entry-level role that is ideal for friendly individuals that enjoy working on a team and directly with customers. An ability to handle customer questions and concerns is important in this position as well.
Shift Supervisor
Shift Supervisors ensure that the team is working efficiently to provide excellent customer service. This may include ensuring customer orders are filled and ready for pickup as needed. This may also include scheduling, training and coaching employees as well as jumping in where needed to get the job done.
The Shift Supervisor position is perfect for individuals with prior supervisory experience who enjoy working with a team of excited employees to achieve results. The Shift Supervisor is a go-getter, willing to work alongside the team while providing ongoing coaching and training opportunities.
Woodman's Market Manager Jobs
Woodman's Market has a number of management positions, including Department Assistant Managers, Department Managers, Assistant Store Managers and Store Managers.
Department Assistant Managers and Assistant Store Managers have similar responsibilities, though Department Assistant Managers specialize in a specific area of the store. Both positions work closely with their supervising managers and employee teams to ensure goals are met. They also provide ongoing training and coaching to employees and assist with tasks as needed.
Department Managers also specialize in a specific area of the store, overseeing operations for that department, while Store Managers oversee the operations for the store as whole. Both roles may be responsible for hiring and training staff, creating schedules and ensuring their department, or the store as a whole, meets its sales goals while providing an excellent customer experience.
How Much Does Woodman's Market Pay (Hourly & Salary)?


Woodman's is known for its excellent benefits, including health insurance, bonus and incentive pay and vacation time. Cashiers at Woodman's earn an average of $14 per hour, which is higher than the average pay for cashiers at Wegmans and Piggly Wiggly, who earn between $8 and $9 per hour.
Other positions at Woodman's Market pay the following:
Shopper: $10/hour
Parking Lot Attendant/Front End Associate: $8 – $11/hour
Grocery Stocker: $15 – $17/hour
Cashier: $10 – $16/hour
Shift Supervisor: $15 – $16/hour
Assistant Department Manager: $15 – $17/hour
Department Manager: $30,000 – $32,000/year
How Old Do You Have to be to Work at Woodman's Market?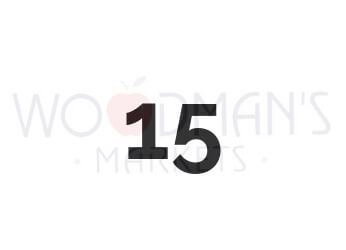 The minimum age to work at Woodman's Market is 15 years old. Entry-level positions available include:
Shopper
Parking Lot Attendant/Front End Associate
Cashier
Grocery Stocker
Does Woodman's Market Drug Test?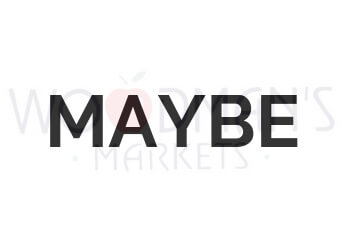 While many employees have stated that Woodman's Market does not drug test, your interviewer may ask that you undergo a pre-employment drug screening and background check before hiring. If you have specific questions about the process, refer to any paperwork provided or ask your interviewer.
Possible Woodman's Market Interview Questions & Tips


Did you land an interview at Woodman's Market? Congrats! That's the first step towards employment at this dynamic company. To help you prepare for your interview, we've included some of the most commonly asked questions below.
Why Do You Want to Work for Woodman's Market?
This is a popular question for any job, so definitely arrive prepared to answer it. Be sure to go beyond the easy answers like "I need a job" or "I need the money". This is an opportunity to share some of your research with your interviewer and talk more in-depth about the things that attracted you to a job at Woodman's.
Some questions to ask yourself to help answer this question include things like: Are you a customer yourself and love the service? Are you excited by the thought of working on a team to help others? Would you like to gain more experience so that you can translate this job into a lifelong career? Let your interviewer know!
What Did You Like Best About Your Other Jobs?
This is a great opportunity to talk about the things you learned in previous jobs. Prior to the interview, think about your last few positions and what made going in every day fun and exciting. What about the work itself did you enjoy? Did you love your coworkers or customers?
If this is your first job, that's okay! For example, you can bring in past volunteer experience to help answer this question.
What is Your Availability?
With so many shift times available, flexible availability is a must! Our research shows that there is likely a shift block that fits within your schedule, with early morning, evening, weekend and overnight shifts available in some roles.
Be honest and clear about your availability. If you have school or other work schedules you are trying to work around, bring those with you to the interview so that you can address your availability needs.
How to Dress for Your Woodman's Market Interview
First impressions go a long way when interviewing, and you should always plan to dress nicely. At minimum, we recommend business casual dress, though business professional will be most appropriate for some roles, like management or other leadership roles.
What to Bring to Your Woodman's Market Interview
Always bring a copy of your resume to the interview. Additionally, we recommend taking proper identification just in case you are hired on the spot. A notepad or notebook for taking notes or writing down questions in advance can be helpful as well!