Piggly Wiggly Jobs & Careers – Application, How to Apply, Requirements & Interview Tips
Last Updated:
September 20th, 2019

by

Are you looking for Piggly Wiggly careers? You've come to the right place! Throughout this guide, we share everything you need to know about working at Piggly Wiggly. We will guide you through the background on the company and its most popular roles. Learn more about working for this excellent company below.

Piggly Wiggly was founded in Memphis, Tennessee in 1916 by Claurence Saunders. It is believed to be the first self-service grocery store in America.

Prior to Piggly Wiggly, shoppers gave their orders to clerks. The clerks then filled them from the shelves. Mr. Saunders created Piggly Wiggly as a way to save time and cut costs, allowing customers to pick items right off the shelves themselves!

Piggly Wiggly is proud of its history, listing a number of "Piggly Wiggly Firsts" on their website. Among these "firsts" are checkout stands, prices on every item in the store, refrigerated cases for produce and employees in uniforms for clean, sanitary food handling. That's a lot of "firsts"!

Today, this history-making grocery store chain has more than 530 independently owned and operated Piggly Wiggly stores in 17 states, primarily in the Southeast. Its name is fun and memorable, and it's said that Mr. Saunders gave it that name specifically so that people ask why. Whatever the reason, it is definitely memorable!

Besides being passionate about revolutionizing the grocery shopping industry, Piggly Wiggly is also passionate about its employees and customers. If you are excited by the possibility of joining this dynamic team, read on for more information on the most popular jobs, what to expect throughout the application process and questions to help you prepare for your interview. Good luck with your application!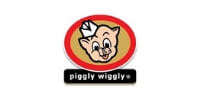 Piggly Wiggly Jobs & Careers

Applying for a job at Piggly Wiggly is easy! Just print out and complete the job application on their website here and take it to your desired work location. When applying in person, be ready to possibly interview on the spot! The most popular positions available at Piggly Wiggly include Cashier, Grocery Clerk, Department Associate, Customer Service Desk Clerk and Deli Cook in addition to a number of management roles.
Cashier
Cashiers are an important part of the customer experience. They are often the first and last employee customers engage with as part of their shopping experience, so individuals in this role should be friendly, outgoing and customer-centric. They are responsible for cash handling, adhering to store policies and procedures, maintaining a clean work area and restocking items as needed.
This is the ideal role for someone with strong multi-tasking skills, who is able to work quickly, safely and efficiently in a fast-paced environment. If this sounds like you, apply for this entry-level role today!
Grocery Clerk
The Grocery Clerk role is essential to ensure the smooth operation of the store's front end. They are responsible for bagging groceries, carrying groceries out to customers and collecting shopping carts from the parking lot as needed. They work to ensure the store is clean and free from spills and other potential safety issues. Grocery Clerks may also restock and rotate products throughout the store.
This entry-level position is perfect for friendly individuals that love working with customers and love working as part of a team. Organization and an eye for cleanliness go far in this role, as is the ability to work efficiently and independently when needed.
Department Associate
Department Associates specialize in a given store department, like deli, meat, produce or bakery. Specific responsibilities vary from department to department, but overall include labeling and packaging items, stocking the department and maintaining a strong knowledge of products and ingredients. Department Associates may also assist in receiving and inventorying products and supplies as well as ensuring their work area and tools are clean and organized.
The Department Associate roles are perfect for individuals looking to specialize in a certain area. While these are entry-level roles, additional training may be required for more advanced skills within the department. If you are a friendly individual with a passion for customer service and a desire to work in a specific department, this may be the role for you!
Customer Service Desk Clerk
Customer Service Desk Clerks are responsible for maintaining the store's customer service desk. Very strong customer service skills are required in this role, which includes greeting customers and working with upset customers to ensure customer satisfaction. Customer Service Desk Clerks also oversee cashiers, balancing their tills at the end of their workday and performing their own cash handling duties throughout the day.
As part of their responsibilities, Customer Service Desk Clerks also manage returns, providing feedback to specific departments as needed. This is an ideal role for individuals with strong customer service skills, attention to detail and interpersonal skills.
Deli Cook
Deli Cooks start in the early morning, preparing food for use in the deli's grab-and-go cases. This is a fast-paced role, which requires the ability to make a large number of items in a short time frame. Deli Cooks should be able to follow recipes closely while also coming up with new menu ideas.
There are several requirements to consider when applying for this role, including at least one year of previous experience in a deli or culinary role, a food safety certificate and excellent knife handling skills to ensure safety.
Piggly Wiggly Manager Jobs
There are a number of leadership and management roles available at Piggly Wiggly. These roles include Department Team Leader, Assistant Department Manager, Department Manager and Store Manager. Individuals in these roles must work together for the store's success!
Department Team Leaders specialize in a specific area of the store, including the front end, deli, bakery, produce and meat departments. Department Team Leaders ensure their team is adhering to policies and procedures while motivating them to do their best work. In addition, they lead by example, performing many of the same job duties as Department Associates.
Like Department Team Leaders, Assistant Department Managers also specialize in a given department. They work closely with their team and store leadership to ensure an excellent customer experience. Specific responsibilities may vary based on the department, but overall Assistant Department Managers provide ongoing coaching to their employees while working with the Department Manager to set and meet department goals.
Department Managers oversee all operations within their given department. They hire and train that department's associates, create their schedules and provide ongoing training opportunities to ensure success. They are agile employees, jumping in where needed within their department. Additionally, there are a number of department-specific administrative tasks in this role, including performance reviews and tracking the department's profits and losses.
Store Managers oversee all store operations. They partner with leadership and staff throughout the store to create a positive work environment that leads to a positive customer experience. They monitor sales and sales growth, create goals for the store as a whole, listen to and address customer complaints and ensure all employees are adhering to the store's policies and procedures.
How Much Does Piggly Wiggly Pay (Hourly & Salary)?


Piggly Wiggly's benefits may differ based on position and time with the company. Benefits may include medical insurance, a 401(k) plan, paid sick days and paid vacation days.
Cashiers at Piggly Wiggly earn an average of $8 per hour while Store Managers earn approximately $53,000 per year on average. By comparison, cashiers in other grocery stores like Publix and Wegmans earn an average of $9 per hour. The pay range for other popular jobs at Piggly Wiggly is as follows:
Cashier: $7.25 – $10/hour
Grocery Clerk: $8 – $9/hour
Department Associate: $7.25 – $8/hour
Customer Service Desk Clerk: $8 – $10/hour
Assistant Department Manager: $9 – $10/hour
Department Manager: $11 – $16/hour
Store Manager: $45,000 – $54,000/year
How Old Do You Have to Be to Work at Piggly Wiggly?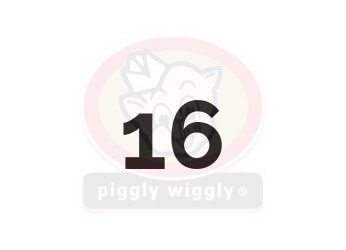 The minimum age to work at Piggly Wiggly is 16 years old. Entry-level positions available include:
Cashier
Grocery Clerk
Department Associate
Does Piggly Wiggly Drug Test?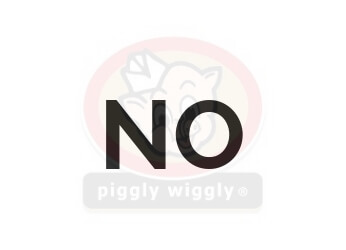 Our research shows that Piggly Wiggly does not conduct drug testing. That said, you should always be prepared to take one just in case!
Possible Piggly Wiggly Interview Questions & Tips


If you landed an interview at Piggly Wiggly, then it's time to prepare to nail it! Below are some of the most commonly asked interview questions for Piggly Wiggly and some tips for answering them.
Why Do You Want to Work for Piggly Wiggly?
What brought you to consider Piggly Wiggly in the first place, out of all of the possible places to work? Show your interviewer that you did your research! Talk about their excellent company culture and their long history as a grocery store game-changer.
Additionally, it's a good idea to talk about your passion for customers and your desire to work as part of a team. Do you have a long-term career with Piggly Wiggly in mind? Let your interviewer know!
If a Customer Has a Problem, How Will You Help Them Address it?
This is a great question to help you talk about your previous customer service experience. Come prepared with some examples that highlight your ability to handle upset customers or customer complaints.
When answering this question, be sure to talk about what specific steps you would take to address the customer's problems. Always start by listening to the customer's concerns first. From there, tell your interviewer about your next steps. Maybe this involves looking for a product in the back, leading them to a hard-to-find item or involving your manager if the issue requires a manager.
What is Your Availability?
A flexible work schedule is important for Piggly Wiggly employees, as work often falls outside the regular 9 a.m. – 5 p.m. work hours. Your hiring manager may be looking for employees that are willing to work weekends, holidays, nights and mornings as needed. That said, be sure to share what hours you can and cannot work openly with your interviewer. If you have an upcoming trip or special occasion, share that as well. It's better to be honest and upfront!
Remember to be flexible with the availability you do have. This will go a long way.
How to Dress for Your Piggly Wiggly Interview
If you're applying for a cashier, clerk or associate role, business casual may be the best option. For management roles, you will find that business professional dress is more appropriate. Be sure to look clean and put together!
What to Bring to Your Piggly Wiggly Interview
When going in for your pre-scheduled interview or if you landed an on-the-spot interview, be sure to take a copy of your resume with you to hand in just in case. It's also a great idea to take a notepad with you for notes and questions. This makes a great impression on interviewers!