Weis Markets Jobs & Careers – Application, How to Apply, Requirements & Interview Tips
Last Updated:
September 20th, 2019

by

Are you interested in a Weis Markets career?

Compared to other store brands, Weiss Markets focuses on more than just an in-store experience. If you'd like to work for a store brand that is also active in its community support of local farming, food banks, and pantries, then Weis Markets could be a good fit for you. They also support health-based initiatives and are a member of the U.S. Environmental Protection Agency's Green Chill program.

The iconic store brand started back in 1912. Founded by Harry and Sigmund Weis, the brand is currently run by Harry's grandson Johnathan who oversees stores in Pennsylvania, Maryland, New York, New Jersey, Delaware, Virginia and West Virginia with an employee count of over 19,000. *Interesting fact: Weis Markets processes it's own milk and uses the butterfat to make their ice cream (Weis Quality Ice Cream).

In this career guide, you'll learn more about Weis Markets stores, their hiring process as well as the positions available, age requirements and average pay. You'll also learn how to prepare for one of their store interviews.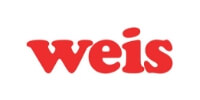 Weis Markets Jobs & Careers

Weis offers a job site map where you can find the latest openings. Once you enter your current location in the search box, you'll be able to pinpoint local openings on a map. Just click on the shopping cart icon, and a drop-down menu will appear with available positions at that store.
Looking for a specific position? Try their job board.
A few of the popular Weis Markets jobs and careers are listed below:
Sales Associate
The Sales Associate position is entry-level and is the starting point for a variety of positions at Weis Markets including cashier, grocery associate and deli associate depending on your preferences and job availability at the time of the interview.
In this position, employees are expected to provide superior and engaging customer service by offering customer request support, smiling and greeting customers warmly. Sales associate duties may include stocking merchandise, following cleaning and sanitation policies, running the cash register and possibly assisting in multiple departments.
This is a physical position which could require all or some of the following:
Walking around
Bending, kneeling, crouching
Standing for long periods of time.
Twisting the upper torso
Reaching up and out
Lifting and carrying up to 20 lbs.
Pushing and/or pulling up to 20 lbs.
Talking and hearing
The ability to pick up and handle items of varying sizes with hands and fingertips.
Floral Leader
The Floral Leader provides ongoing support and assistance to the floral department and floral manager. Duties may include but are not limited to handling special requests and customer concerns; training floral associates and setting up work schedules; tracking weekly sales reports and providing superior customer service.
Preferred candidates will be adept at maintaining a proper working environment including following cleaning schedules for work areas and displays. They should also ensure that floral products are fresh and saleable, priced correctly and presented in an appealing manner
Qualifications for this position include a high school diploma or equivalent, basic math skills, the ability to listen and follow instructions, lifting up to 35 lbs., reaching/grasping in tight spaces, operating front-end equipment and standing for extended periods of time.
Deli Sales Associate
The Deli Sales Associate is prepared to handle all customer requests in a friendly and engaging manner. Duties may include but are not limited to making sure the deli is well stocked and that all merchandise is fresh and displayed with correct pricing.
Associates ensure product safety and follow company policies with regard to cleaning schedules and sanitation guidelines. Depending on the store, some associates may also be required to operate the cash register.
Additional qualifications include a high school diploma or GED, ability to multitask and handle deli equipment properly. Physical requirements include the following:
Hearing (listening comprehension)
Sight and peripheral vision
Lifting up to 60 lbs.
Written and verbal communication skills
Standing for long periods of time
Reaching and bending for long periods of time
Assistant Store Manager
All management positions at Weis Markets center around enhancing the workforce through training, coaching, supervising and employee management. Qualified managerial applicants will be able to follow company guidelines, work well with others, provide excellent customer service and ensure that merchandise is fresh and saleable.
Assistant managers also follow company guidelines, handle the day-to-day activities of the store such as merchandising, customer engagement and associate support.
Preferred qualifications include a bachelor's degree (or GED), associate's degree or 4-year college degree (business or related field preferred). Candidates should have knowledge of Microsoft Word and Outlook as well as high analytical skills and the ability to interpret reports.
Physical requirements include (but not limited to) standing for extended periods of time, being able to lift /carry over 50lbs, hearing, sight and peripheral vision, bending, reaching, grasping and the ability to work well under pressure.
Store Manager
The position of Store Manager is a multi-functional position which requires the ideal candidate to be able to multitask efficiently and effectively at all times.
The task list is extensive, so a store manager must be able to handle a variety of responsibilities well and in a professional manner. These tasks may include the following:
Promoting and accomplishing sales objectives.
Controlling shrink, labor and utility costs for departments
Encouraging programs and methods for improving customer satisfaction
Ensuring that the store runs smoothly and looks great
Complying with state, federal and local laws with regard to store operations
Maintaining company safety
Keeping superiors up-to-date on store happenings as well as creating a supportive dialogue with employees.
Providing leadership through example
Performing employee appraisals
Applicants for the store manager position should have an Associate or a 4-year degree in business (or similar field). A proficiency in workplace terminology including store and retail environments is required along with strong written and verbal communication skills. Strong math and computer skills are a must with an ability to calculate discounts, markups, percentages, gross margins, volume and interpret reports.
This position is also a physical one which requires hearing (listening comprehension), extended periods of standing and walking. A high-tolerance for stress and excellent communication skills are a must as well as the ability to lift and carry over 50 lbs.
How Much Does Weis Markets Pay (Hourly & Salary)?

Weis Markets pay rates fall a little below the average with an average starting pay for cashiers of $8.57/hr. Similar stores like Safeway ($10.89/hr.) and Trader Joe's ($11/hr.) start at almost $2/hr. more.
The gap in pay appears to widen when you move into management positions with Weis Markets remaining below market average when compared to Safeway and Trader Joe's with a starting salary of $38,000/yr.
Here are some of Weis Markets' more popular positions and pay ranges.
Sales Associate: $8-9/hr
Stocker: $8-9
Deli Manager: $11-20
Customer Service Representative: $7-$16
Meat Cutter: $9-16
How Old Do You Have to be to Work at Weis Markets?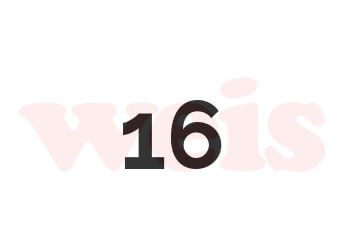 You have to be at least 16 to work at Weis Markets.
The most popular entry-level jobs at Weis Markets include:
Cashier
Bagger
Stock clerk
Does Weis Markets drug test?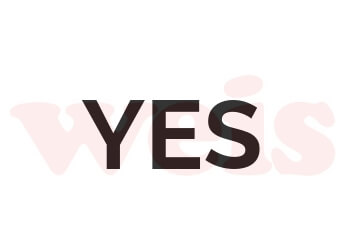 Yes, Weis Markets requires a drug test (urine). They also perform a background check.
Possible Weis Markets Interview Questions & Tips

If you secured an interview with Weis Markets, congratulations! Now it's time to prepare for your interview. You'll find questions and interview tips below to help you prepare as well as tips on how to create a great first impression. Here are some common questions that might come up during your interview:
What is your greatest strength/ greatest weakness?
These types of introspective questions can catch you off guard, but don't let them. They give you a chance to demonstrate your ability to make an objective assessment of your own abilities which is a positive skill. Interviewers are likely more interested in how you handle those strengths and weaknesses rather than what the traits are themselves.
For example, if you believe you have strong communication skills, rather than bragging about all of the speaking awards you've amassed, share how being able to communicate well helped you in a certain situation.
Use this same tactic with your weakness. If communication is not one of your strengths, share what steps you're taking to improve it (including applying for a customer service position at Weis Markets.)
How would you handle a negative customer?
This is a common question for most retailers. When customer support is a big part of your business, unhappy customers are sure to surface at some point. Unfortunately, you can't please everyone and sometimes things just don't work out.
As the first line of contact in most Weis Market positions, employees are responsible for making sure that they are always customer service-centered and ready to assist all customers (even unhappy ones).
Use this question to showcase your ability to work well under pressure. Give one or two examples of how you've successfully handled customer service issues in the past or give the interviewer insight into your temperament and how you handle conflict.
They'll want to know that you understand that customer dissatisfaction occurs from time to time and as an employee you know how to distance your personal feelings and handle any conflict with professionalism.
Why did you leave your last company?
Interviewers have different reasons for asking this question. They could be looking for red flags with poor behavior, attention span, or how you handle conflict. Regardless of their reason, it's important to be honest.
Even if you left the previous company under unfavorable conditions, don't use this question as an opportunity to speak negatively of your former employer. Just stick to the facts and demonstrate your ability to speak in a professional and non-contentious manner.
Helpful Interview Tip
First impressions can make the difference between a fantastic interview and an application that gets thrown to the bottom of the pile. Always remain professional, speak clearly and make eye contact with your interviewer. A smile will put both you and the interviewer at ease and help relax a sometimes tense interview environment.
How to Dress for Your Weis Markets Interview
The Weis Markets grocery store is a casual work environment. Selected clothing should be something that you are comfortable in that's also professional in appearance. Whatever you choose, make sure that it enhances and doesn't take away from the image that you are wanting to present as a future employee.
Take an updated résumé just in case.
Benefits of Working at Weis Markets
For qualified candidates, Weis Markets offers a full benefits package which includes medical, dental, vision and prescription plans. See the full list of benefits here.