Under Armour Jobs & Careers – Application, How to Apply, Requirements & Interview Tips
Last Updated:
September 20th, 2019

by

Under Armour careers, anyone? If you are passionate about sports and fitness and want to work for a well-known brand that offers room for growth and career advancement, then Under Armour is one to consider.

The athletic company started with a single high-quality T-shirt. Now, they are one of the leading retailers of high-performance apparel in the United States and worldwide.

Their mission is "to make all athletes better through passion, design and the relentless pursuit of innovation." Under Armour has used its celebrity and sports team partnerships to create a high-visibility brand. They are recognized worldwide.

In this career guide, you'll find information on the types of jobs Under Armour offers (eg. sales associate, warehouse teammate, store manager). We will also guide you through the application process and pay ranges. In addition, we will let you know what to expect during your interview.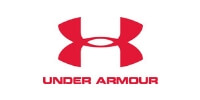 Under Armour Jobs & Careers

Under Armour makes it easy to apply for a position with their company. On the Under Armour website, you'll find a full listing of openings filtered by job field and location.
They also offer a convenient notification email signup. You can request to be notified when new positions become available. It's also easy to find Under Armour openings on job search sites like Glassdoor and Indeed.
Here is a list with descriptions of popular Under Armour jobs and careers:
Sales Associate
As with most sales positions, customer service is a big part of the job. Under Armour sales associates are expected to have an excellent rapport with customers.
This includes having up-to-date knowledge of company products. Associates must also have strong communication skills. You will need the ability to work well under pressure.
The position requires a strong follow-through of all Under Armour company policies and procedures. This includes the maintenance of all merchandise and floor sets.
All sales associates are expected to uphold the standards of the Under Armour way. That means to Walk with a Purpose; Be Humble, Stay Hungry; No One Person is Bigger than the Brand – Team; Integrity
Preferred applicants will have 1-2 years of retail experience. Ideally, that is with a well-known international brand. A passion for sports is a plus as well as fluency in the language of the area.
Stock Lead
The Stock Lead supports the store leadership team. They are responsible for all back-of-the-house merchandising and training of stock and sales associates.
They ensure that all policies and procedures are followed with regard to processing shipments, replenishing inventory, markdowns and merchandising. Candidates should communicate well, be able to maintain safety standards and be willing to report unusual internal and external activity.
Qualified applicants will have at least a high school diploma or equivalent, know how to handle basic computer skills, and ability to handle multiple tasks. One should also be able to lift up to 25 lbs. when necessary, get along well with other team members and be comfortable accessing all areas of the store including the stock area, selling floor, and register area.
Warehouse Teammate
The warehouse teammate works in the Under Armour distribution house. They handle a variety of tasks from processing incoming stock to fulfilling orders for shipping. Duties also include packing, organizing and retrieving stock in the warehouse.
Candidate must have a high school diploma (GED) or have equivalent experience in years.
Applicants should also work well under pressure, have good communication skills, follow instructions well and be dependable.
Preferred skills include the capacity to read and understand company policies and procedures, basic math skills and the ability to regularly lift up to 25 lbs. and up to 50 lbs. on occasion.
Assistant Store Manager
The Assistant Store Manager provides support for the store manager in a number of areas from team leadership to sales performance. Merchandising and customer service excellence are also a key focus of this position.
A qualified applicant should be able to follow the lead of the store manager and execute all duties professionally. This includes partnering with the store manager to maintain company standards, support team culture through ongoing training, and provide quality feedback to the store manager with reference to all store operations.
Background qualifications will include 1-3 years of store management experience, preferably with an international brand. The candidate will also be familiar with a variety of Point of Sale (POS) register systems as well as have a strong understanding of store procedures including risk management, stock rooms and merchandising. They prefer that you have local language proficiency (and English proficiency).
Store Manager
The Store Manager carries the responsibility of upholding all store Service Culture & Customer Experience that's representative of Under Armour's company standards. In this position, the ideal candidate needs to oversee all store operations and should be able to work well under pressure.
They will need to multitask areas of merchandising, inventory, profitability and team culture with finesse. The Store Manager must represent Under Armour culture through strong communication skills, leadership qualities and adherence to store policies and procedures.
Background requirements include a bachelors degree (or similar) and at least 2-5 years of retail experience with a portion of the time spent in a supervisory role. The ideal candidate will also have good organization skills, be enthusiastic and well-prepared.
How Much Does Under Armour Pay (Hourly & Salary)?

Compared to other sports apparel retail stores, Under Armour's average hourly starting pay of $9/hr. for a sales associates position is competitive compared to stores like Nike ($9.86) and Adidas ($10).
The pay rate falls on the lower end competitively as you move into management positions with the Under Armour store managers receiving an average pay of $55,000/annually. The average store manager pay for Nike is $75,184 and $62,000 for Adidas.
Here's a list of popular Under Armour positions and pay ranges:
Sales Associate: $8-14/hr.
Stock Lead: $8-11/hr.
Warehouse Teammate: $9-$11/hr.
Assistant Store Manager:  $32,512 -$48,183
Store Manager:  $45,000 – $75,000
How Old Do You have to be to Work at Under Armour?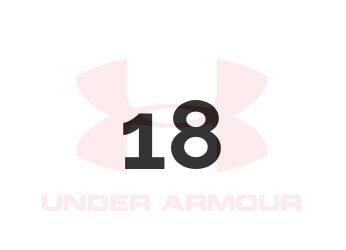 If you want to work at Under Armour, you need to be at least 18. This includes entry-level sales positions up to management.
The most popular entry-level jobs at Under Armour include:
Sales Associate
Stock Lead
Warehouse Teammate
Does Under Armour drug test?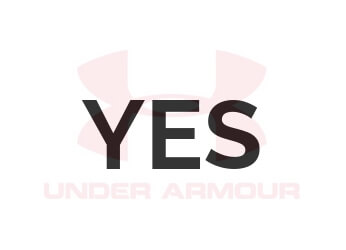 Most Under Armour stores will require a drug test during the hiring process. Background checks are also required.
Possible Under Armour Interview Questions & Tips

Are you preparing for an Under Armour interview? Below you'll find a sample of questions that you could be given as well as how to prepare for the process.
Why did you choose Under Armour?
Most companies want to know why you want to work for them. If you can show that it's not just another job and that you connect to the Under Armour brand, you'll place yourself ahead of other applicants.
Take a look at the Under Armour Biz site to learn more about the company's history, mission, and brand. While you don't have to memorize facts, letting the interviewer know why you chose Under Armour over other companies is a good place to start.
How do you handle customer complaints?
Every retail environment is different, but unfortunately, customer dissatisfaction is something that they all have in common. It's impossible to please everyone, so there will be occasions when a customer is less than pleased with a product or service.
Under Armour stresses the importance of quality customer service support, so you'll want to assure your interviewer that if a situation arises where a customer is unhappy, that you will be able to handle the situation in a professional manner.
Why did you leave your last job?
While companies understand that employee turnover is a part of running a business, understanding applicant work motivation clues them into the type of employee you are going to be. If asked why you left a former job, do not use the opportunity to bad mouth another company or act in a less than professional manner. Even if the details of your departure were less than favorable, you'll want to demonstrate your ability to remain positive.
Helpful Interview Tip
A positive first impression goes a long way toward paving the way for a possible job offer. Remember that interviewers aren't looking for a "perfect" applicant, but they are looking for someone who can fit into the role of a brand ambassador.
In other words, use your interview as an opportunity to demonstrate a solid knowledge of the Under Armour brand. Smile, make good eye contact and speak clearly and honestly.
How to Dress for Your Under Armour Interview
As a sports apparel company, it might be tempting to not take your interview apparel seriously, but that would be a mistake. Remember that Under Armour is still a fashion brand, so the look, fit and how you present yourself still matter.
Consider casual but business appropriate attire, choosing flattering colors and light to no jewelry.  The position that you are interviewing for will determine the attire you choose.
Just remember that you want to represent the Under Armour brand, so the clothing you select should help the interviewer envision you in the role.
As with all interviews, carrying a copy of your résumé is a good idea.
Benefits of Working at Under Armour
Under Armour offers a variety of benefits to qualified employees including health and wellness plans, insurance protection, financial plans, and life, work and family support. You can view the benefits they offer here.