Shaw's Jobs & Careers – Application, How to Apply, Requirements & Interview Tips
Last Updated:
December 16th, 2019

by

Shaw's store values revolve around strong customer service. If you have a calm demeanour and can commit to work efficiently ensuring customer satisfaction, then applying for a Shaw's career might just be what you need.

Shaw's is one of the oldest super markets in the United States that first opened in 1860. It was bought by Albertsons in 2013.

Shaw's has approximately 154 stores, employing almost 265,000 people.

They are known to consistently hire people into entry level and management posts around the year, which means that you can apply at any time.

They have flexible schedules for their associates and offer retirement, healthcare plans including associate discounts when you shop their stores.

Some of the career paths at Albertsons include those in retail corporate/division office, pharmacy and supply chain.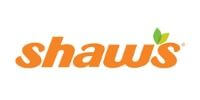 SHAW'S JOBS AND CAREERS

Submitting a Shaw's application is easy. Go to https://www.albertsonscompanies.com/careers/shaws-careers.html
Shaw's stores are located in Massachusetts, Rhode Island, Maine, New Hampshire and Vermont.
On the careers page, you'll see the departments to choose from: retail, corporate pharmacy and supply chain.
Select your area of choice. Once the field is selected a job portal will open. You can go directly to the Shaw's job portal by clicking here.
There are five simple steps to apply for a job,
Search jobs by using the "What" and "Where" fields.
Click the job to view the description.
Choose your location(s)
Create an account
Complete the application.
Shaw's offers both managerial and non-managerial jobs.
Stock Associate
This job requires unloading deliveries and stocking them on the sales floor. This position requires no work experience.
Candidates must be physically fit for this job.
You should be able to lift, push and pull heavy items, often in large quantities.
As a Stock Associate at Shaw's, the job involves a lot of physical activity such as standing, twisting, bending and squatting.
Cashier
This job requires you to interact with customers regularly.
You have to weigh, scan and package groceries and handle cash.
This job doesn't require any prior experience and you can easily get appointed if you have a good memory and a friendly customer attitude.
Grocery clerk
– Candidates must have excellent commercial awareness and should be friendly and helpful.
Duties include cleaning the store, ordering stock and restocking shelves.
You will also be responsible with helping customers make purchases.
As it is an entry level job, it requires no experience.
Pharmacy Technician
–­ Candidates are required to assist pharmacist in processing the prescription orders according to Federal and State laws, physician orders and company policies and procedures.
You will be required to maintain a clean workplace.
Providing customer satisfaction is expected.
You must be able to read and interpret technical data.
No prior experience is required.
MANAGERIAL JOBS
Besides the above entry level jobs, the following are the managerial jobs:
Grocery Manager
Candidates are required to direct and control operations of the grocery department together with supervising and training the staff.
You are also responsible to direct and control operations in the store director's absence.
Food Safety Manager
Candidates are required to monitor all food safety and sanitation activities according to established laws.
You will have to know the different regulations, corporate and division policies and procedures to maintain a safe and healthy environment for everyone.
HOW MUCH DOES SHAW'S PAY?

Hourly pay at Shaw's ranges from $9.29 to $23.90 an hour.
As a comparison, Target gives an average of $12.57 and Walmart gives an average of $13.28.
Besides competitive pay, Shaw's offers retirement and healthcare plans and associate discount for when you shop.
Some of the most popular jobs have the following rates:
Cashier: $10.15 per hour
Grocery associate: $11.26 per hour
Grocery manager: $15.82 per hour
Retail sales associate: $8.50 per hour
Deli associate: $12.12 per hour
Clerk: $11.09 per hour
HOW OLD DO YOU HAVE TO BE TO WORK AT SHAW'S?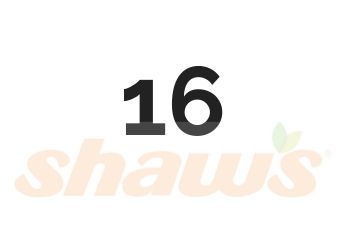 You should at least be 16 years old to apply for entry level jobs such as:
Cashier
Sales associate
Deli associate
Senior level jobs require you to be at least 18 years old along with relevant experience.
DOES SHAW'S DRUG TEST?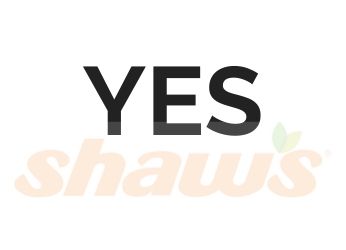 Yes. They drug test new hires using URINE drug test. These tests deliver results in just a few days.
Does Shaw's Do Criminal Record Checks?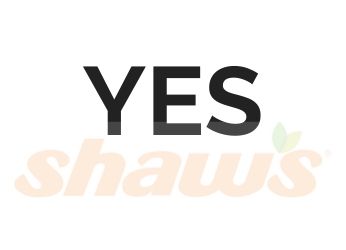 Yes, Shaw's runs a criminal record check before you are officially hired with the company.
Expect to hear the results from the criminal record check between 2 days and 1 week.
POSSIBLE SHAW'S INTERVIEW QUESTIONS AND TIPS

Lucky enough to land yourself with an interview!? Here's what you should expect…
Why Would You Like To Work Here?
The interviewer is looking for the following things:
Your career goals and how this position fits you
Find out you took the time to research about the company
Make sure that you are motivated to work for this job
Able to speak comfortably to a stranger
The best way to answer this question is to read about the stores values.
Use the information to explain in your own words, how you can help Shaw's maintain these values.
Why Should We Hire You?
You are being asked to present yourself as the best asset in this question. Make your best impression by speaking of things like:
You can deliver exceptional value to the store services
You will be a great addition to the team
You have a combination of skills and experience that make you stand out
What Hours Can You Work?
Shaw's opening hours are typically until 10pm each night.
Avoid answering with the 9 to 5 timing as your preferred job timing.
The best way is to be open and assure them that you have a flexible schedule and can make yourself available on holidays as well as when the need arises.
SHAW'S HIRING PROCESS
Expect your interview to be 15-30 minutes long.
The Interviewer for an entry level position will be the acting manager of the store.
HOW LONG DOES IT TAKE TO GET HIRED FROM START TO FINISH?
It usually takes two to three days to hear back from Shaw's. Sometimes, you can get a call immediately. An interview will be scheduled with shortlisted candidates through a call.
Mostly candidates are hired on the spot. However, the process may take 2-3 weeks.
As we said before, Shaw's will also run a background check along with a drug test for any hired candidates.
HOW LONG IS THE TRAINING AT SHAW'S?
The training period depends on candidate and can vary from 2 to 4 weeks.
What Do You Wear For A Shaw's Interview?
Business Casual, but professional work attire is always a good choice for entry level jobs.
However, if you are applying for a managerial position, it is best to dress in more formal attire, with a clean and hygienic look.