Food Lion Careers – Application, How to Apply, Requirements & Interview Tips
Last Updated:
December 7th, 2019

by

If you have the ability to deal with people in a friendly manner and providing good customer service is easy for you, then a Food Lion career may be just what you need.

Established in 1957, Food Lion is not only known for its fresh products, but also for the positive and professional work environment they offer to their associates. This amazing company is always looking for energetic and enthusiastic associates that can add to their good service reputation.

Food Lion has grown to include more than 1,000 stores in 10 different Southeastern and Mid-Atlantic states.

Food Lion employs more than 63,000 people to work in their locations as cashiers, drivers, managers, and more.

Whether you are stepping into the workforce for the first time or you want to run your own store, Food Lion has many career opportunities for growth and you'll surely find a position that will be right for you.

Does a job with Food Lion sound interesting? Read on…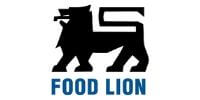 Company Overview
Food Lion is a company that is keen to provide its associates and employees with on-job learning experiences, that can later convert into professional growth opportunities.
Food Lion is interested in supporting the growth and learning of its team, and it has actually taken steps like offering performance based incentives, paid leave, health and other family benefits to successful applicants.
No matter what background you may have, the equal opportunity policy of this company will allow you to apply easily and build a good career with them.
Anyone who is looking for a job that offers learning opportunities, training programs and supportive contracts should apply to Food Lion.
They truly value their associates and they offer growth opportunities in a very professional environment, hence every associate is considered a family member.
Food Lion Jobs & Careers

Applying for a job at food Lion is easy.
Go to www.foodlion.com. Click on 'Careers' as you scroll to the bottom of the page. Select 'Jobs'.
If you are an employee then you will be asked to enter your log In information. Select 'No' as you are not an associate with the company yet. You will find yourself on the 'Search Open Job Page'.
Fill out the form but selecting the type of job that you want to apply for and jobs will show up based on your interests.
Input the keywords that are closer to the title of the job that you are searching for. Select the company into which you are looking to apply (Food Lion), and then select the exact business unit where you can apply as per your past professional experience.
Once you fill the type of job that you are looking for, submit the form.
The portal will list down the available jobs and you can apply to the ones that you feel would fit your skills.
For us, we didn't have much success using the keyword tool, so it's likely better to just choose your location and look at all the results for your area.
Food Lion has more than 1,000 grocery stores and offers these most popular jobs:
Sales Associate (Cashier)
As a sales associate, you usually spend your day carrying out a variety of jobs. It all leads to providing an excellent customer experience.
From being courteous to unloading groceries from carts to following correct bagging procedures to scanning them and handing customers gift cards and to provide assistance when needed, makes up your whole day.
Deli Associate
You would primarily be tasked with keeping proper cleanliness of the deli department, equipment and maintain proper food handling/preparation.
You will be Standing 100% of the time, walking short distances.
As this is the deli, there will be periods of time working with heat (cookers) and cold (refrigerators) during your work.
Stocker or Center Store (Grocery) Associate
As a stocker you will be mainly responsible for keeping the shelves fully presentable and full of items. You will likely also be required to clean the shelves with a damp cloth, when stocking.
You will also be responsible for the receiving portion of the items for the store.
You should be reasonably physically fit as you will be lifting objects regularly.
Food Lion Manager Jobs
Besides the above mentioned jobs, Food Lion has a list of managerial jobs currently available. These include replenishment managers, and customer service managers with a range of responsibilities.
As a 'replenishment manager', you take the responsibility for shelf inventory management as well as for the in-stock position for our customers.
Working with the department and the store for the planning of events such as holidays or other merchandising events is also a part of your job. Again, people skills are the main requirement.
A 'customer service manager' is required to support the management and follow up with the duties of the operation of the store.
It is the main responsibility to meet sales goals, build associations and develop good customer relations.
How Much Does Food Lion Pay?

Hourly rates at Food Lion average at $10.36 rising to $50k annual salary.
The minimum wage of a bagger/ stocker at $7.66 per hour. At any managerial level, the pay is salary and annualized.
As a comparison Target gives an average of $12.57 and Walmart gives an average of $12.22.
Food Lion offers a range of benefits related to health insurance and wellness, financial and retirement benefits, family and parenting benefits, vacation and time off discounts and professional support.
These Benefits, however, are only available if you are a manager/customer lead.
Some of the most popular jobs have the following rates:
Deli Associate $9.21 per hour
Cake decorator $11.27 per hour
Cashier (Retail) $10.60 per hour
Customer Service Representative $11.93 per hour
Warehouse worker $14.70 per hour
Office Assistant $9.80 per hour
Assistant Store Manager $47,662 per year
How Old Do You Have To Be To Work At Food Lion?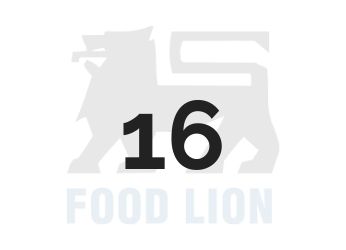 You must be 16 years old at least to apply for the entry level jobs at Food Lion.
Senior level jobs generally require you to be of 18 years, at least, along with relevant experience.
The 16 year olds can apply for the following jobs at Food Lion:
Cashier
Stocker
Store associate
Does Food Lion drug test?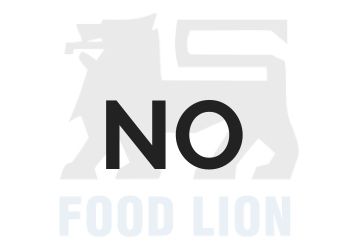 Food Lion no longer does pre-employment screening and drug tests. Only when workers are suspected of possession, they are tested. If they were to conduct a drug test due to suspicion, bear in mind they may also run background checks.
Possible Food Lion Interview Questions & Tips (Stocker, Deli, Cashier …)

If you landed an interview at Food Lion then here is what you need to expect from your interview. Typical interview questions touch on various aspects of customer service, computation, manual labour, and availability. Some of the typical interview questions are:
Why do you want to work for Food Lion?
Food Lion is all about inclusion and diversity and their vision is getting extraordinary results by serving their customers, associates, shareholders and communities.
We would suggest that you should explain how passionate you are about serving the community and providing ease to people.
Explain more about how you can add more value to their customer service or operations by supporting with new and engaging ideas to make the services better. Don't use the standard answer, 'I am seeking a new challenge.'
What does customer service mean to you?
Customer service is everything in a retail business like Food Lion. If you have previous experience, you can mention a time where you satisfied your customer. Read the job description and tailor your answer accordingly.
How flexible is your schedule/ hours you can work?
Be honest! Don't promise if you can't deliver; be straight and upfront; at the same time, don't try to demand unreasonable hours. You have to make sacrifices for your new career.
Other standard interview questions for most candidates include: strengths and weaknesses, expectations of working for Food Lion, career goals etc.
Food Lion Hiring Process
Expect to have a 30 minute or less interview when applying for an entry level job (Cashier, Deli, Stocker). The interview will likely be done by one of the active managers for the area you're applying to.
How do I check my application status?
Usually, it takes an applicant one week or so to hear back. This period can be shorter.
How long does it take to get hired from start to finish?
Expect the entire process to take a week on average, but depending on the store you may have to wait 2-3 weeks. After going in for your interview, many people are hired on the spot and begin training when the schedule is set.
How Long is the training?
It depends on the applicant and the job, but the training typically takes between 1 and 3 weeks of shadowing another staff member.
How to dress for your Food Lion interview?
Interviews demand attention to detail. You should wear sensible and formal business attire with a well-groomed appearance.
Be aware that you may be required to shave or trim for certain jobs. Food Lion also selects candidates based on their personalities. Applicants with an extroverted personality outperform other candidates during the hiring process.