Family Video Jobs & Careers – Application, How to Apply, Requirements & Interview Tips
Last Updated:
September 20th, 2019

by

Are you interested in seeing what Family Video careers have to offer? Learn more about working for Family Video below, including the most popular jobs and tips for nailing your interview.

Family Video began in 1978 when founder Charlie Hoogland took over his dad's appliance company. Finding themselves with a surplus of videos, Charlie decided to rent them out and the company was born.

Family Video now operates over 700 stores in 19 states and Canada, making them the largest movie and game rental chain in the United States. According to their website, their "entrepreneurial spirit is what makes Family Video grow".

Family Video is always hiring hard-working, customer-centric individuals and offers opportunities for growth. Does this sound like the ideal workplace for you? Read on to learn more!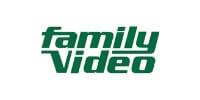 Family Video Jobs & Careers

To apply for a role at Family Video, simply log on to their Careers page and search for your desired role. The most common roles at Family Video include Customer Service Representative and Stock Associate in addition to management positions.
Customer Service Representative
This is an entry-level role. You will be responsible for providing excellent customer service to all store guests. Other duties vary and are assigned by the store manager. These duties may include assisting customers during checkout, maintaining displays in order and answering customer questions.
This role is ideal for friendly, outgoing individuals that are willing to jump in to help where needed. A desire to work hard and attention to detail are also important in this position.
Stock Associate
Stock Associates are responsible for receiving new shipments and stocking shelves with movies, games and concessions as needed. They ensure store displays look nice and full, as well. Other duties include keeping the backroom clean and organized, checking shipments for damage and processing any damaged items.
This is an entry-level position that requires strong attention to detail, the ability to work as part of a team and a strong desire to assist the customer.
Family Video Manager Jobs
Family Video offers two management roles within their stores, both of which can be full- or part-time. These roles are Assistant Manager, Manager in Training and Retail Store Manager.
Assistant Managers act as the manager on duty when the Retail Store Manager is not on duty. They lead by example, wearing multiple hats and jumping in where needed to assist their team.
Working with the Retail Store Manager, the Assistant Manager ensures that the team is following all company policies and procures. Assistant Managers also assist in interviewing, hiring, training and ongoing coaching of the team. Additional responsibilities include merchandising and payroll functions.
The Manager-in-Training role is one geared toward growth within the company. Managers-in-Training work closely with the Retail Store Manager to learn all store operations, from the responsibilities of the role of Customer Service Representative all the way to the Retail Store Manager's responsibilities.
The Retail Store Manager's primary responsibility is to ensure a fun, friendly atmosphere throughout the store. To do so, they train employees and conduct ongoing performance management in addition to creating the work schedules.
They are also responsible for ensuring cash handling and inventory controls are in place. Retail Store Managers are strong leaders with excellent communication skills and high attention to detail and organization.
How Much Does Family Video Pay (Hourly & Salary)?


Benefits at Family Video include flexible hours and paid training for all. Additional benefits depend on eligibility and include a 401(k) plan, medical and dental insurance, life insurance, a flexible spending account, bonuses and paid vacation.
Customer Service Representatives earn an average of $9 per hour while the Retail Store Manager averages $28,915 per year. By comparison, similar roles at Best Buy earn $10 per hour on average while employees at GameStop earn $9 per hour on average.
Pay ranges for other roles at Family Video are as follows:
Customer Service Representative: $7.25 – $12/hour
Assistant Manager: $8 – $14/hour
Manager-in-Training: $24,000 – $33,000/year
Retail Store Manager: $23,000 – $38,000/year
How Old Do You Have to Be to Work at Family Video?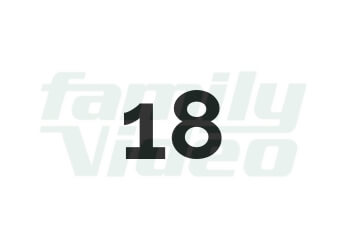 The minimum age to work at Family Video is 18 years old. Entry-level positions available include:
Customer Service Representative
Stock Associate
Does Family Video Drug Test?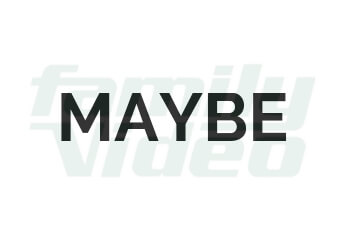 Family Video does not drug test entry-level employees. Because policies can change, it is recommended that you review any paperwork provided and prepare to be drug tested, just in case.
Possible Family Video Interview Questions & Tips


The best way to nail an interview is to do your research and prepare your answers. Below you will find the most frequently asked questions at Family Video interviews. It's important to note that there is also a written test as part of the interview process.
Why Do You Want to Work for Family Video?
This is the number one question you can expect to be asked during your interview. Your hiring manager wants to know what attracted you to Family Video and what you hope to get from your time working there.
Before your interview, make a list of the top five reasons why you are excited to work at Family Video. Be sure to share these with your interviewer!
What is Your Favorite Movie?
This is a fun question that also lets you speak more about your love of movies. Tell them about your favorite movie and what makes that movie your favorite. Maybe it's a film from your childhood or a movie you watched recently and loved.
You will be talking about movies all day in this role, so a passion for movies and video games is an important part of the role.
What Did You Like Most and Least About Your Last Job?
This is a great time to highlight the skills gathered from your last job. Speak honestly about your last role and the things you liked about it, whether it was your coworkers, your customers or the new skills you achieved.
When discussing the things you liked least about your job, be careful not to bad-mouth your previous employer. Put a positive spin on your experience. Perhaps the work was challenging and stressful but it taught you how to manage stress and prioritize your duties, for example.
How to Dress for Your Family Video Interview
First impressions are a big deal! When going in for your interview, be sure to look as presentable as possible from head to toe. Dress in at least business casual and don't forget to let your personality shine through.
What to Bring to Your Family Video Interview
It is always a good idea to bring extra copies of your resume or application, along with a notebook to take notes or jot down any of your own questions prior to the interview.