GameStop Jobs & Careers – Application, How to Apply, Requirements & Interview Tips
Last Updated:
September 20th, 2019

by

Keen gamer in search of your next challenge? From stores to management, and from distribution to corporate, GameStop careers could be exactly what you need.

Operating across the United States, Canada, Europe and Australia, the GameStop family of brands focus on keeping popular tech affordable and within reach of everyone. Dedicated to delivering innovation to customers wherever, whenever and however they want it, GameStop's brands and services include selling new and preowned consoles and software, a trade-in scheme and, most recently, all manner of tech and geeky-related merchandise under the newly-acquired ThinkGeek brand.

GameStop are currently recruiting across all levels, with vacancies including store-based roles, managerial careers, and a variety of openings in both corporate offices and distribution centers.

If you're keen to work with GameStop, you may be interested in these current vacancies, including Sales Associate, Shift Lead, Distribution Center Associate, Customer Service Agent, and Store Leader.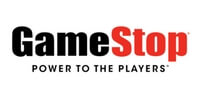 GameStop Jobs & Careers
The GameStop Recruitment Process starts with an online application, no matter which role you're planning on adding to your resume.
To find current vacancies and apply for those which grab your interest, visit the GameStop careers website, click on the relevant category and see what potentially glittering career opportunities await.
If you're interested in working with a rapidly growing, multi-brand business model, which offers excellent career progression opportunities, GameStop, and their LevelUp Interactive, LevelUp Leadership, and talent development may be attractive.
GameStop are currently recruiting for Game Advisor (Sales Associate), Dedicated Cricket Consultant, Distribution Center Associate, Customer Service Agent, and Senior Game Advisor (Shift Leader) roles, amongst others.
Game Advisor (Sales Associate)
Working in of the many GameStop stores, Game Advisor is the title given to the brand's Sales Associates.
Regular duties will include providing excellent customer service, complying with GameStop's Circle of Life buy/sell/trade/reservation business model, sharing product knowledge with customers, and making sure every aspect of their instore experience is great.
To be a Game Advisor, you must be at least 18, preferably with video game and/or retail experience.
Senior Game Advisor (Shift Leader)
Also employed within a GameStop retail store, a Senior Game Advisor will be charged with supporting management, as well as continuing to provide excellent customer service.
Duties will include using elements of the Circle of Life business model – encompassing buy, sell, trade, and reservation – to enhance the customer experience, dealing with telephone and face-to-face enquiries, and assisting with matters such as inventory and stock control.
A qualified Senior Game Advisor will have at least 2 years' relevant experience and, preferably, video game knowledge.
Dedicated Cricket Consultant
Serving as a Cricket brand evangelist within a specific GameStop store, the successful Dedicated Cricket Consultation will be responsible for all Cricket-related activity.
The consultant will also be tasked with educating Game Advisors and Senior Game Advisors about the Cricket brand, sales, service and value options.
To apply for this role, you should have at least 2 years retail, guest services or leadership experience, plus a technical mindset.
DC Associate I
Employed within a GameStop distribution center, the tasks assigned to a DC Associate I will include picking, packing, and shipping orders.
Other duties involve replenishing stock, scanning returns, and processing internet orders using a WM system. Most of the tasks carried out by a DC Associate I will require supervisor approval before being completed.
A strong candidate for this role will be committed to team success, with at least 3 months' warehouse experience, and the ability to be on their feet for 8-hour shifts, while lifting and moving potentially heavy loads.
Customer Service Agent – Supplier Services
Communicating with GameStop suppliers and customers over the telephone and via email, a Customer Service Agent's main objective is to increase customer satisfaction and improve relationships with suppliers.
Duties can vary due to the nature of the job, but will typically include answering enquiries, assisting with concerns, resolving conflict where necessary, and keeping supplier information up to date.
To successfully apply for this position, you should have a high school diploma or equivalent, and preferably some college education. Analytical skills, proficiency with Word and Excel, and basic conflict resolution skills are also required.
GameStop Manager Jobs
Just as GameStop expect excellent from their entry-level and mid-level employees, they also expect it from their management team.
If you have relevant skills and experience, you may be a strong candidate for some of the brand's current vacancies.
A Store Manager take responsibility for one GameStop outlet, influencing the performance of all store employees and, therefore, the customer experience. Exceeding customer expectations is one of the main objectives of the role, as is decision-making about sales initiatives, operational effectiveness, scheduling, and the general running of the store. Three years' retail or similar experience, plus one year's leadership experience is required.
District Managers act more as innovative, entrepreneurial business owners than standard retail managers. Particular emphasis is placed on sales figures, loss prevention, talent retention and inspiring outstanding business results. This role demands a Bachelor of Arts or Bachelor of Science degree in a related field, at least three years' multi-unit leadership experience, and proven ability to work well with others and embrace change.
All GameStop manager jobs can be found on their careers web portal.
Seasonal Job Openings
From time to time, busy periods make it necessary for GameStop to employ staff on a temporary, seasonal basis. While these vacancies will generally be advertised in the relevant stores, they can also be found online.
Normally, seasonal roles will be like the Game Advisor job, and may also be based in the distribution centers.
How Much Does GameStop Pay (Hourly & Salary)?

GameStop offer a good rate of pay, as well as certain benefits, depending on the position you apply for.
Hourly rates at GameStop start at around $8.33 for a game advisor, rising to around $111,922 for a senior software engineer. For comparison with similar roles, a sales specialist at Apple Store earns around $15 an hour, while a Best Buy sales associate gets around $10.50.
Some of the most popular jobs at GameStop are paid at the following average rates:
Game Advisor: $6 – $15/hour
Senior Game Advisor: $7 – $14/hour
Customer Service Agent: $9 – $16/hour
Store Manager: $36,000 – $45,000
Store Leader: $15 – $23/hour
District Manager: $66,000 – $106,000
Stocker: $9 – $20/hour
How Old Do You Have to Be to Work at GameStop?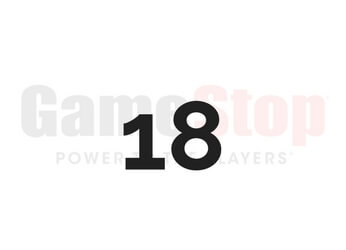 To work at GameStop, you must be at least 18.
18-year-olds can apply for the following jobs at GameStop:
Game Advisor
Sales Associate
Seasonal Sales Associate
Stocker
Does GameStop Drug Test?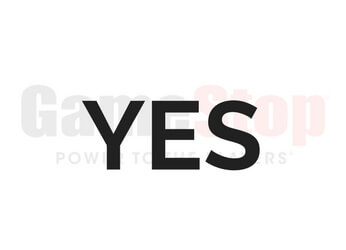 GameStop do drug test. You can expect a standard urine test, both during the recruitment process and regularly while employed.
Possible GameStop Interview Questions & Tips

Have you scored an interview at GameStop? Congratulations! To help increase your chances of success, make sure you prepare for some of the most common interview questions, and dress appropriately for your interview.
What availability do you have?
If you're applying for a GameStop retail job, make sure you answer this according to store opening times. Particularly for part-time roles, weekend working is likely to be a requirement.
Whatever GameStop job you want, make sure to say you can be flexible as required, but don't lie if you really can't work on a certain day or time.
Why do you want to work at GameStop?
Whether it's because you love video games, or you just want a retail job to earn some cash, here's where you can really sell yourself.
Let them know how great you are at teamwork, but how you can also use your own initiative. If you're gamer, tell them how you can use your knowledge to sell the latest titles to customers who may just be browsing.
Sell me your favorite game?
This one should be easy if you've got an interest in working at GameStop.
Just name your favorite video game, and explain what you love it about it and why someone else should buy it. Remember, people don't buy products, they buy solutions to a problem they have, so make sure to tell them all about how they're missing out by not playing the game.
Of course, it wouldn't hurt to mention that a new headset for online gaming, or a great controller, could make all the difference.
How to dress for your GameStop interview
Although video gaming is generally a fairly casual field, you should dress smartly for your interview at GameStop. You don't need to go overly formal, but go for smart trousers or a skirt, with a shirt or blouse. Make sure your hair is neat, and your shoes are clean.
For manager positions, you should always wear formal business attire.