Charlotte Russe Jobs & Careers – Application, How to Apply, Requirements & Interview Tips
Last Updated:
September 20th, 2019

by

When you're looking for a new job that'll let you work with the latest ladies' fashions, the range of careers available at Charlotte Russe could be ideal.

Since 1975, flagship brand Charlotte Russe has been creating and selling fashion designed to keep you looking flawless, with the objective of being a one stop fashion shop. If you love to look flawless and think helping others find outstanding outfits would be a good day's work, there may be a vacancy to suit.

Charlotte Russe currently have openings for store, corporate and manager jobs, each of which offers a rewarding working environment and, of course, a 40% discount.

If you're keen to work with Charlotte Russe, some of the available jobs you may be interested in currently include Sales Associate, Supervisor, Facilities Coordinator, Store Manager and Digital Marketing Manager. Seasonal roles are also available from time to time.
Charlotte Russe Jobs & Careers

Most Charlotte Russe locations do their recruitment online, although you can also apply at your local store. Vacancies in Puerto Rico are not currently advertised online.
To apply to Charlotte Russe, whether that's in a store, as a manager, or in the corporate offices, just visit the careers section of the company website and search for your location. Applications can be submitted for any local openings.
Charlotte Russe are recruiting for Sales Associates, Supervisors, Store Managers, a Facilities Coordinator and a Digital Marketing Manager right now.
Sales Associate
Charlotte Russe have been focusing on trendy, affordable shoes, jewelry and accessories since 1975 and now need more friendly, passionate Sales Associates.
Sales Associates are responsible for creating a fun, enjoyable customer experience for every visitor who enters the store, sharing the latest promotions and offers and keeping customers up to date on what's hot. Duties also including keeping the store clean and organized always.
A great candidate for this role will have outstanding customer service skills and the ability to provide a great experience even when busy.
Supervisor
To ensure that the customer experience while shopping in Charlotte Russe is as sweet as the French dessert the name came from, excellent Supervisors are needed.
As Supervisor, you will be responsible for making sure every customer has an ICONic experience. This will be achieved through demonstrating the behaviors employees should display, mentoring employees, and maintaining a safe and effective working environment.
Some of the key skills required for the job include at least 1 year's retail experience, a professional manner and confidence when working with employees, customers and the management team.
Facilities Coordinator
Based at Charlotte Russe corporate headquarters in San Francisco, the Facilities Coordinate will take charge of all maintenance-related tasks.
The regular tasks expected of the Facilities Coordinator include coordinating repairs, internal facility moves, updating administrative procedures and supporting team travel and meetings arrangements. Forecasting and reconciling budgets and expenses will also be required.
Strong applicants should have 5 years' corporate retail experience, a professional manner, the ability to work to deadlines and, preferably, a college degree.
Financial Analyst
Another current vacancy within the corporate headquarters is that of Financial Analyst.
As a key member of the finance team, you will ensure financial objectives are met on a weekly/monthly/annual basis as appropriate, produce regular reporting and use your outstanding analytical and modelling skills. Duties also include payroll modelling, monthly forecasting and annual operating budgets.
Essentials for this role include at least 3 years' relevant experience, extensive financial modelling experience and a college degree in finance or accounting.
Charlotte Russe Manager Jobs
A flourishing retailer needs an excellent and effective management team and Charlotte Russe are no exception. There are several manager vacancies currently open, ideal for manager with varying levels of experience.
Charlotte Russe are currently seeking Store Managers for several stores. As Store Manager, you will have overall responsibility for leading all aspects of the store, including ensuring optimum customer experience, planning and meeting strategic objectives, and maximizing productivity and profitability. You should have 3 years' store management experience, plus a 4-year college degree.
Outside of the store network, Charlotte Russe are seeking skilled professionals for a range of corporate careers. Current vacancies include Digital Art Director, with responsibility for cross-platform digital elements of the business. A mobile-first mindset, experience in running digital campaigns and an understanding of responsive design are essential.
Details of all Charlotte Russe manager careers can be found on their careers website.
Seasonal Job Openings
Seasonal Sales Associate roles become available in Charlotte Russe stores during busy periods and will be advertised both online and instore.
Duties will be varied, as required to maintain an ICONIc customer experience, and may include customer service, returning stock from fitting rooms, bagging purchases and getting items requested by customers.
How Much Does Charlotte Russe Pay (Hourly & Salary)?

Charlotte Russe offer a comparable rate of pay to other fast fashion retailers, as well as 40% discount. Additional benefits are offered with management and corporate roles.
Hourly rates at Charlotte Russe start at around $8.11 for a sales associate, rising to around $124,000 for a senior manager. Similar jobs with other fast fashion retailers offer averages rates of $9.04 for a Forever 21 sales associates, and $10.68 at H&M.
Some of the most popular jobs at Charlotte Russe are paid at the following average rates:
Supervisor: $9 – $14/hour
Sales Associate: $7 – $11/hour
Key Holder: $9 – $12/hour
Store Manager: $40,000 – $56,000
Seasonal Sales Associate: $7 – $9/hour
Merchandise Coordinator: $13 – $20/hour
Assistant Buyer: $42,000 – $54,000
How Old Do You Have to Be to Work at Charlotte Russe?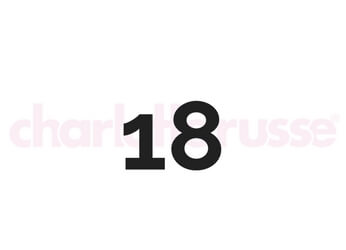 To work at Charlotte Russe, you must be at least 18.
18-year-olds can apply for the following jobs at Charlotte Russe:
Sales Associate
Seasonal Sales Associate
Does Charlotte Russe Drug Test?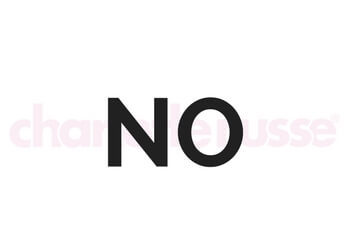 Charlotte Russe do not normally drug test.
Possible Charlotte Russe Interview Questions & Tips

So, you've submitted a great application and secured an interview at Charlotte Russe? Congratulations! To help you win that fantastic new job, here are some possible questions you should be prepared to answer, and tips to help you on your way.
What do you want to work here?
Your love of fashion is absolutely an acceptable answer to this question but shouldn't be the only answer you give.
As well as wanting to look flawless, you should demonstrate your ability to do the job well. Perhaps you love the ICON customer experience and have been inspired to join the team.
A passion for recommending amazing outfits and accessories could also be a good point to mention.
What would you do if a customer became aggressive?
Mention that you would start by checking that the customer was ok and asking what you could do to help.
Staying calm in the face of aggression is important, but so is knowing when to escalate a severe situation to a supervisor or manager.
Think about what you would do if a customer was extremely aggressive, to the point where you felt you, your colleagues, and other customers may be at risk.
Sell me a product you really love
Preparing for this question isn't too tricky but, if you don't prepare, you could find it difficult to think on the spot.
As the interview is at Charlotte Russe, choose a product they sell in store and be ready to sing its praises.
Maybe a color would really suit a customer's coloring, a certain scarf is flying off the shelves, or a new bag could benefit a customer who's struggling to locate their wallet, for example.
How to dress for your Charlotte Russe interview
Charlotte Russe is a fast fashion retailer and, as such, you should wear trendy, fashionable clothes to interview, rather than traditional interview attire. Dressing overly casually is not advised, however, as you will be trying to appear professional and reliable.
Candidates for managerial and senior jobs should err more towards traditional business dress, while also reflecting the trendiness of the brand.