Bi-Lo Careers & Jobs – Application, How to Apply, Requirements & Interview Tips
Last Updated:
December 22nd, 2019

by

If you are a quick learner, self-motivated, dependable and multi-talented, then a BI-LO career at is a good fit.

Originally founded in 1961, BI-LO grocery stores and in-store pharmacies is a subsidiary of Southeastern Grocers, which is the 5th largest traditional supermarket chain in the US.

Providing employment to more than 15,000 associates, BI-LO is present throughout Georgia, North and South Carolina, and Tennessee.

The supermarket chain features many departments to work for; bakery, deli, meat and seafood, produce departments, in-store pharmacies, floral shops and a substantial selection of natural and organic foods.

No matter the background, BI-LO takes pride in being an equal opportunity employer. So you can apply easily and have a booming career with them.

So if you are looking for a job and want to know how to complete a BI-LO application read on!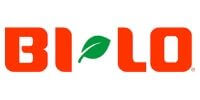 BI-LO JOBS AND CAREERS

Applying for a job at BI-LO is easy.
Go to Southeastern Grocers careers site https://www.segrocers.com/careers.
Search for jobs by keyword (job title) and/or location.
Some filtered positions will then show on the page. Click the desired job position and read the position overview, responsibilities/accountabilities, and qualifications.
Click the apply button to get to the next section.
After clicking this button a pop-up will appear asking you to connect through Facebook, LinkedIn or Google + accounts. You can also choose to manually fill out the form as well. After choosing from one of the four options you will be asked to enter your email address.
After this, a pop up will appear with the job description for the position you are applying for. Click the "Apply for this job online" button on the window.
Fill out the form that appears.
After filling out the form you will be asked to electronically sign the jobs and employment form, and to verify the information already provided and submit the BI-LO online job application.
BI-LO has both managerial and non-managerial jobs.
Bagger
As a bagger you'll package the customers' purchases and assist the customer in taking out groceries from checkout to the vehicle.
You should be customer oriented, responsibility driven and passionate about people for this job.
The ability to read and write English is also needed.
Cashier
As a cashier, you are responsible for providing quicker, faster and courteous checkouts. You are financially responsible for your service lane. The candidate must be reliable and have a high standard of integrity.
For this job, you should be able to speak, write and understand the English language. Having basic math skills is also an asset in case your machine breaks down!
Deli Associate
You will be required to provide exceptional services to deli counter customers by catering to their questions, making recommendations along the way, providing samples, and responding to requests (if any).
You must be courteous, friendly and customer-focused for this job.
For this job, you must be at least 18 years of age. You must be able to read, write and understand English.
Floral Associate
This job revolves around designing floral arrangements for all occasions and offering suggestions when necessary.
You'll be required to greet and assist customers in a friendly and prompt manner.
This job requires creativity besides the ability to receive and process information.
You must be at least 18 years of age.
Pharmacy Technician
You would be required to work under Pharmacist in giving out prescriptions and over the counter medications. Assembling medications for prescriptions and giving out information also come in the duties of pharmacy technician.
Providing customer satisfaction would be expected from you. You must be able to read and interpret technical data. No prior experience is required.
Besides the above-mentioned entry-level jobs, BI-LO has a list of managerial openings.
Store Manager
As a Store Manager, your focus will be on maximizing sales and profit by effectively leading, managing and developing store operations.
You must be at least 21 years of age and must have at least a high school diploma or an equivalent plus relevant experience.
Excellent computer skills are also needed besides the ability to read, write and understand English.
Deli-Bakery Manager
Candidates must use their leadership and merchandising skills to manage product levels and make effective business decisions.
Candidates must supervise staff and daily activities of the deli counter. Training and managing associates, including stocking necessary equipment all come under the job requirements of the deli-bakery manager.
HOW MUCH DOES BI-LO PAY?

The average hourly rate is $9.74 and rising up to $60k annually. As a comparison, Target gives an average of $12.57 and Walmart gives an average of $13.28.
The company offers retirement benefits plus medical insurance.
Life and disability insurance are also provided to some positions; together with various compensation programs.
Some of the most popular jobs have the following pay (hourly):
Cashier: $8.47
Deli associate: $9.13
Bagger: $7.82
Grocery Store Manager: $42k-$89k
Pharmacist: $90k-$127k
Assistant Store Manager: $42k – $68k
HOW OLD DO YOU HAVE TO BE TO WORK AT BI-LO?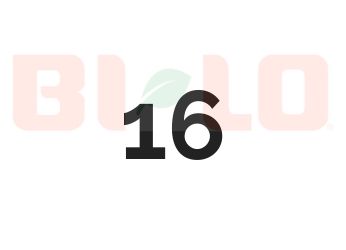 The minimum age of employment is 16 years.
Senior-level jobs require you to be at least 18 years old with relevant experience.
DOES BI-LO CONDUCT A DRUG TEST?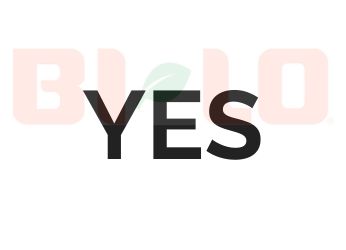 BI-LO has the option to drug test their employees but doesn't drug test everyone.
Our research has confirmed that some people have received drug tests, but many have not. Drug tests take a couple of days to get the results.
POTENTIAL BI-LO INTERVIEW QUESTIONS AND THEIR ANSWERS

The job interview is no different than other retail job interviews. It can last from 15 minutes to half an hour. To make sure you have a great chance of being selected here are some interview questions and tips.
Why do you want to work for BI-LO?
Read the about section of South-eastern Grocers. Learn about their values, their vision. Tailor your answer accordingly. Be sure to impress them with the company's basic knowledge.
Have you ever shopped here?
Now, this is a tricky question. It's better not to lie if you haven't. Be upfront about it. But if you have, appreciate the reasons why'd you liked shopping there.
What is your work availability?
Assure the employer that you have a flexible schedule and will be willing to work on holidays as well as when they need you.
BI-LO HIRING PROCESS
The job interview can last from 15 minutes to half an hour. Entry level positions are interviewed by acting managers of the store.
HOW DO I CHECK MY APPLICATION STATUS?
It usually takes a week or so to hear back.
HOW LONG DOES IT TAKE TO GET HIRED FROM START TO FINISH?
The process may take 2-3 weeks. Some people are hired on-spot.
HOW LONG IS THE TRAINING?
It usually depends on the candidates. But usually, the training period is 2-3 weeks long.
WHAT SHOULD I WEAR FOR A BI-LO INTERVIEW?
Casual work attire works best if you are going for an entry level job. Dress more formally, in case of an interview for a store managerial position.
Does Bi-Lo Do Background Checks?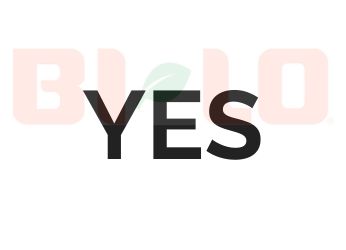 Yes, Bi-Lo does background checks on all employees.
Research again has shown that for the most part, Bi-Lo doesn't hire felons.
Some people have reported having been hired, but it is unknown as to the extent of the crimes committed.