A'GACI Jobs & Careers – Application, How to Apply, Requirements & Interview Tips
Last Updated:
September 20th, 2019

by

A'GACI offers current, fashion-forward styles that are uniquely tailored for the young, trendy consumer. The brand focuses on offering styles that make you feel "sexy, feminine, and confident."

A'GACI has been around since 1971. This lifestyle brand for young trendsetters helps their customers stay on the cutting edge of fashion at affordable prices. If you are fashion conscious, outgoing and ready to become a brand ambassador for A'GACI, keep reading.

In this career guide, we've included lots of insider tips on how to apply for your favorite position from entry level to management. We also share important facts like how old you have to be to work there, what pay rate to expect and how to get ready for that all important first interview.
A'GACI Jobs & Careers

A'GACI's active job site allows you to search for a job by current positions or by location. If you are looking for an entry level position and do not see it on the available positions tab, click on the location tab to see additional openings including entry level openings in your preferred area.
Fashion Consultant
The Fashion Consultant position is on the frontline of the A'GACI brand. Qualified candidates work well with others, are enthusiastic about the A'GACI brand and are eager to provide an amazing customer experience. These fashion-conscious brand ambassadors maintain a high level of energy, have a great work ethic and work well under pressure.
Beyond the basic customer service requirements, this position also requires merchandise knowledge, selling, promoting and adherence to company policies and procedures. Experience is preferred for this entry-level position, but not required.
Floor Supervisor
For the Floor Supervisor at A'GACI, selling is the top priority, and encouraging others to do the same comes in a close second. The ideal candidate has solid leadership skills and the ability to coach other employees on the sales process in the moment by example and through hands-on training.
A solid candidate for this position will be adept at working well under pressure, handling multiple tasks and supporting the management team. The Floor Supervisor adheres to company policies, delivers superior customer service, and is knowledgeable of transaction goals, shrink, and payroll.
Schedule flexibility is a must for this position and a commitment to on-the-job training. A probationary period is included.
E-Commerce Coordinator
The E-Commerce Coordinator is a member of the E-Commerce team at A'GACI. This position centers around company research and understanding how products move through the company. Qualified candidates should have strong research skills, attention to detail and an understanding of e-commerce.
As an integral part of the e-commerce team, the ideal candidate will be comfortable working online, compiling statistical data, creating reports, and assisting with website testing. The preferred applicant will also have a willingness to provide customer service support, coordinate company projects and be comfortable providing internet pricing shopping analysis.
Experience will include a 4-year degree in business, marketing or related field and a proficiency in Microsoft Word and Excel. Candidates should pay attention to detail and have excellent computer, typing and editing skills. Managers prefer that you have strong written and verbal communication abilities, along with 1-2 years of previous experience in an internet-based work environment.
Backroom Coordinator
The Backroom Coordinator is responsible for maintaining the backroom stock area to ensure that the area remains company compliant. Duties include receiving and processing truck shipments within 24 hours of merchandise receipt, reporting shipment errors immediately as well as making sure that all merchandise that goes to the sales floor is 100% ready.
The ideal candidate should also prepare to maintain all backroom areas including restrooms, hold areas, and store transfers. They prefer that you have experience in backroom management, retail, and strong operations skills. Candidates should also be able to stand, stoop and climb throughout an entire shift as well as have the ability to lift up to 25 lbs.
Store Sales Manager Non-Exempt
The Store Sales Manager Non-Exempt oversees all store matters, processes, policies and procedures. This includes but is not limited to maintaining company standards, recruiting high-quality team members and achieving sales goals and monitoring expenses.
Background experience includes managing a fashion-forward retail store. Strong merchandising skills are a plus as well as experience in building high-performing teams. The ideal candidate must be detail oriented, work well under pressure, have schedule flexibility and reliable transportation.
The manager should also have strong critical thinking skills, the ability to establish a clear direction and be results driven. Attention to detail must be a core strength as well as great customer service and people skills.
How Much Does A'GACI Pay (Hourly & Salary)?


A'GACI's average hourly starting pay is around $8.18/hr. for a fashion consultant entry level position. This is on the lower end of the pay scale when compared to similar company hourly rates for entry-level positions like Forever 21 ($9.07/hr) and H&M ($9.48/hr). Management starting pay between A'GACI and similar stores moves closer at the management level with A'GACI store managers averaging around $44,350/yr.
A'GACI offers the following pay ranges with these popular positions:
Fashion Consultant: $8-$10
Floor Supervisor: $9-$11
E-Commerce Coordinator: $14-$16
Backroom Coordinator: $11-$14
Store Sales Manager Non-Exempt: $44k-$55k/yr
How Old Do You have to be to Work at A'GACI?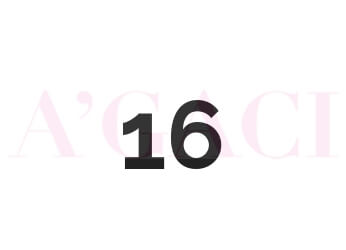 You have to be at least 16 to work at A'GACI.
The most popular entry-level jobs at A'GACI include:
Fashion Consultant
Floor Supervisor
Backroom Coordinator
Does A'GACI drug test?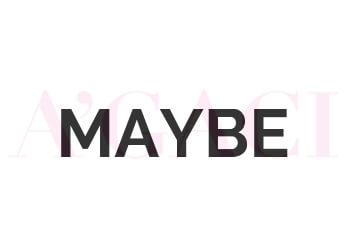 Our research was not conclusive. Some A'GACI applicants said they were drug tested. Others said they were not. It is best to be prepared for both drug testing and background checks.
Possible A'GACI Interview Questions & Tips


Did you secure that coveted A'GACI interview? Congratulations! Now let's get prepared!  Here are some common questions that your future employer might ask:
What are your strengths/weaknesses?
This is a really great question because it gives you an opportunity to show the interviewer that you can objectively assess your strengths and weakness as they relate to the position. This is not a time to overinflate or reveal every tiny flaw, but it is a time to speak honestly about your positive traits and how they can help you be successful at A'GACI along with how you believe working at A'GACI can help you with some of your weaknesses.
Remember to keep it professional. Interviewers pay just as much attention (if not more) to how you say something rather than what you say.
How would you handle a rude customer?
In other words, do you work well under pressure? How you respond to this question is a great indicator of your customer service strengths. You'll want to assure the interviewer that you'll be part of the solution by deescalating a situation whenever possible.
This is also a great time to share past experiences with unhappy customers and how you successfully managed a positive outcome.
Why do you want to work for A'GACI?
A'GACI looks for brand ambassadors, employees who are excited about the brand and what it represents. Use this opportunity to share your passion for fashion, design and style or helping customers find that perfect outfit. A'GACI is a high-energy brand, so sharing your enthusiasm for the brand and what it means to you is a plus.
Helpful Interview Tips
While interviewing for a job can be nerve-racking, with careful preparation you can feel confident. Keep the following tips in mind:
Make eye contact.
Speak clearly.
Try not to create a scripted reply. Answer honestly and transparently.
Do your research. Know the brand.
Keep it professional.
Don't forget to smile.
How to Dress for Your A'GACI Interview
Not sure how to dress for your A'GACI interview? Take a look at their website to get a sense of the brand's style. It's important to show that you have a good fashion sense without being over the top.
Opt for "on trend", yet professional. Wear clothing that will enhance rather than take away from your appearance. You never want an interviewer to be so distracted by your clothing that they miss what you have to say.
Don't forget your résumé!
Benefits of Working at A'GACI
A'GACI benefits include an employee discount and a 401K option for qualified employees.