Yankee Candle Jobs & Careers – Application, How to Apply, Requirements & Interview Tips
Last Updated:
September 20th, 2019

by

One of the world's most popular, and favorite, candle makers, Yankee Candle, have a number of careers and job opportunities currently open for applications

From humble beginnings in 1969 when then-16-year-old Mike Kittredge melted down crayons to make a candle as a Christmas gift for his mom, to the internationally-recognized brand offering more than 150 fragrances, Yankee Candle has come a long way. With over 500 branded stores, as well as numerous online and catalog selling channels, Yankee Candle need quite a few quality staff to keep the dream growing.

Yankee Candle currently have openings for a wide range of jobs, from entry-level to manager-level, across their retail, corporate and supply chain divisions.

If you're keen to work with Yankee Candle, you may be interested in these current vacancies, including Line Associate, Material Handler, Customer Service Representative, Machine Operator, and Manager.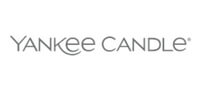 Yankee Candle Jobs & Careers

The Yankee Candle Recruitment Process starts with an online application, no matter which role you're putting yourself forward for.
To find current vacancies and apply for those which seem relevant to your skills and experience, visit the Yankee Candles careers page and search by location and/or job type. There are a lot of vacancies on offer at the moment, so don't miss out on a potentially excellent career move.
If you're interested in working for a company with a strong family atmosphere and welcoming culture, Yankee Candle could be a good match for you.
Yankee Candle are currently recruiting for Machine Operators, Line Associates, Sales Representatives, Cash Applications Associates and Managers, amongst other roles.
Machine Operator
Working in the Yankee Candle manufacturing environment, a Machine Operator will run equipment, perform troubleshooting when necessary, and work according to schedules.
As a Machine Operator, you'll use your knowledge of working both automated and manual equipment, good analytical skills, and ability to move loads of up to 60lbs. You'll also need to be a great team player, and able to work effectively alone.
A strong candidate for this role will have previous machine operating experience, basic knowledge of computers, and be willing to work 12-hour shifts on a rotating schedule.
Line Associate
Quality is important for a well-known brand like Yankee Candle, so attention to detail and organization skills are key to being a great Line Associate.
Line Associate duties include applying labels and stickers to finished products, inspecting for any defects, operating packaging machinery, and any other tasks as assigned. You will also need to communicate well with co-workers and thrive in a fast-paced environment.
To apply for this role, you must have at least 540 hours' experience in a Line Associate position, good attendance record, and a consistently high performance record.
Sales Representative
A Yankee Candle Sales Representative is responsible for managing small accounts, building customer relationships at buyer level, and using information systems, data and more to maximize market share.
As a Sales Representative, you'll be identifying potential consumer strategies, sharing market intelligence with partners, using available information to analyze sales, and working to boost sales and profits.
Essential skills and experience include a Bachelor's or University degree in Business Administration, sales and negotiation skills, and attention to detail and a strong work ethic.
Cash Application Associate
Yankee Candle are seeking a Cash Application Associate to ensure customer payments, received across a range of payment systems, are accurately applied and cleared using SAP.
Responsibilities include reconciling customer payments, making manual entries and adjustments where required, and resolving any issues effectively and efficiently. You must be a quick learner with strong communication skills.
To apply, you should have 2-3 years of relevant experience, critical thinking skills, advanced Excel skills, and preferably an Associates degree.
Yankee Candle Manager Jobs
A strong leadership team is essential to the success of any business, any Yankee Candle want to expand theirs.
Applications are currently being invited for a range of managerial roles, across all divisions of the Yankee Candle business. Some of the vacancies are outlined below.
A Manufacturing Supervisor is required to coordinate personnel, material and equipment to ensure that production runs as smoothly and efficiently as possible. Responsibilities will include leading the manufacturing department, supervising personnel, scheduling overtime and vacations as required, and liaising with senior management. 2-3 years of supervisory experience in manufacturing is essential.
Yankee Candle's new Finance Manager will oversee various areas relating to financial reporting and reconciliation. Analysis of internal and external financial performance, reviewing statutory financial obligations, and supplying reporting to other departments will form part of the job. Essential qualifications include a Bachelor's degree in Accounting, and 10 years' accounting experience.
All Yankee Candle management vacancies can be found on their website.
How Much Does Yankee Candle Pay (Hourly & Salary)?

Yankee Candle offer a decent hourly rate of pay, plus benefits as appropriate. Career progression opportunities may also be available
Hourly rates at Yankee Candle start at around $8.60 for a sales associate, rising to around $83,963 for a district manager. For comparison with similar roles, a sales associate at Bath & Body Works earns around $9.06 an hour, while the same role at Home Depot offers around $8.
Some of the most popular jobs at Yankee Candle are paid at the following average rates:
Sales Associate: $8 – $12/hour
Customer Service Associate: $8 – $14/hour
Warehouse Worker: $15 – $18/hour
District Manager: $66,000 – $99,000
Machine Operator: $14- $16/hour
Second Assistant Store Manager: $8 – $12/hour
Store Manager: $35,000 – $55,000
How Old Do You Have to Be to Work at Yankee Candle?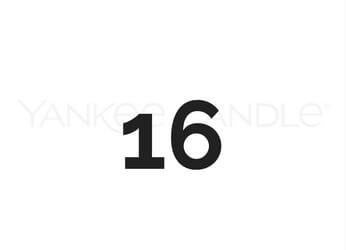 To work at Yankee Candle, you must be at least 16, with higher age requirements for certain roles.
16-year-olds can apply for the following jobs at Yankee Candle:
Sales Associate
Line Associate
Does Yankee Candle Drug Test?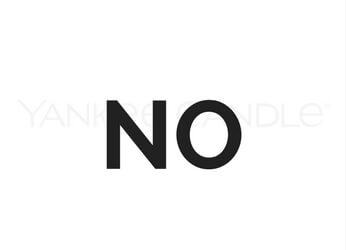 Yankee Candle do not normally drug test.
Possible Yankee Candle Interview Questions & Tips

Have you scored an interview at Yankee Candle? Congratulations! To help increase your chances of success, make sure you prepare for some of the most common interview questions, and dress appropriately for your interview.
What availability do you have?
If you're applying for a Yankee Candle retail job, make sure you answer this according to store opening times. Particularly for part-time roles, weekend working is likely to be a requirement.
Similarly, if you're interested in manufacturing positions, check the shift pattern before you attend your interview. Don't take the chance of ruling yourself out because you've accidentally said you can't work essential hours.
Whatever Yankee Candle job you want, make sure to say you can be flexible as required, but don't lie if you really can't work on a certain day or time.
What would you do if you made a mistake?
Nobody's perfect and, when you first start a new job, chances are you'll make a few mistakes as you get to grips with your work.
The interviewing manager knows this, and has probably experienced it for themselves, so don't lie and say you'll never make a mistake.
Instead, outline how you'd remain calm, communicate with co-workers, managers or customers as appropriate, and how you'd solve the issue without compromising on either service or quality. If you have an example, even better.
What's your favorite Yankee Candle product?
This is the hiring manager checking that you're taking the job seriously enough to have done your homework. There's no excuse not to be able to answer well.
If you're a fan of Yankee Candles, you'll already be able to answer this. If you've never bought a Yankee Candle in your life, have a look at online stores and familiarize yourself with some of the candles, car scents and other products. Pick a product and scent to be your favorite for the purposes of the interview and be able to explain why you love it.
"I love them all" isn't a valid answer, even if it is true.
How to dress for your Yankee Candle interview
Yankee Candle hiring managers generally expect smart, business attire for jobs at all levels. You're not likely to be successful in getting the job if you turn up looking less than presentable. A jacket and tie may be a sensible choice. This is definitely an occasion where you should dress to impress.