Vons Jobs & Careers – Application, How to Apply, Requirements & Interview Tips
Last Updated:
September 20th, 2019

by

Maybe your career will be take the same turns as the VP of this company. But we think our guide of Vons job application process will, at least, help get you in.

Imagine going from a part-time sales clerk in a small store to a top-level executive of the entire store chain. That is the story of the current vice president of Safeway, the owner of the Vons supermarket chain.

Safeway is the owner of many supermarket properties. That includes Vons. So your applications will be made through their application system.

It's understandable that with the different companies and linked business names, it can be a bit confusing. Stick to this guide, however. It will help you find and apply for the position that best fits your personality.

Whether you enjoy the hum of the open road, or like to spend your day helping people, there's a job for you at Vons.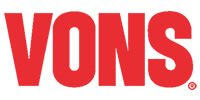 How to Apply for Employment at Vons
The application page on the Vons website immediately redirects you to the Safeway application site. Because of this, to apply to work in a specific Vons store, the Vons team strongly recommends you apply in person.
If you want to work as a driver, a pharmacy technician, or if you're just not picky about which store you'll end up in, then an online application is the easiest route.
Application Information
Minimum Age Requirement: You must be at least 14 to work at Vons, or any subsidiary of Safeway. At both 14 and 15, you will only be allowed to work as a Courtesy Clerk or a Cake Decorator. Starting at 16, the available careers begin to branch out, allowing for positions as a Cashier. After 17, you can apply for every job, from Baker to Personal Shopper.
Hours of Operation: All Vons are open 6 a.m. to Midnight. The Vons Pharmacy hours are typically 9 a.m. to 7 p.m., Monday through Friday, and 9 a.m. to 5 p.m. on Saturday.
Methods to Apply: The recommended method to apply to work in a Vons store is to visit the store in person. Alternatively, you can go to the Vons Website and click on the "Careers" link at the bottom of the page. This will redirect you to the Safeway Careers website. From there, you can select a position (by selecting the "–Apply now–" drop down box), then enter your age and search for positions at a store near you.
When Applying Online
First, choose a position and a store location. Then, you can create an account with the website directly by clicking on "Create Account" in the upper right-hand corner. Or, you can log in with your social network account (Facebook, LinkedIn, Google+).
After you create an account, you'll need to set up some security questions. Once you've got all that set up, you're ready to build your profile.
Take Your Time For Your Online Application
Once you're ready, fill out all the required information. If you have a resume prepared, you can upload it at the top of the page. It will auto-populate many of the boxes.
Most of the requested information is relatively simple: Name, Email Address, Phone Number, Address, and Highest Level of Education.
There are two boxes that require a little extra thought: Organizations/Associations and Skills. The first one is a collection of representative organizations that provide support for various people groups.
To demonstrate, if you were a recent immigrant, you might want to select the "Employment Solutions for Immigrants (ESI)" option. This will provide Vons with the ability to work with your chosen organization(s) to make sure you get the best job situation possible.
The second option, Skills, is the most difficult one for most applicants. There is no character limit on this box, but keep it short, if possible. Too long, and the recruiter might not read it all.
Check the Application Tips section for some detailed help on this section. Once you've completed the profile application process, and filled out all your information, they'll have you double-check it.
Click the "Complete Application Now" button, and you're done!
Application Tips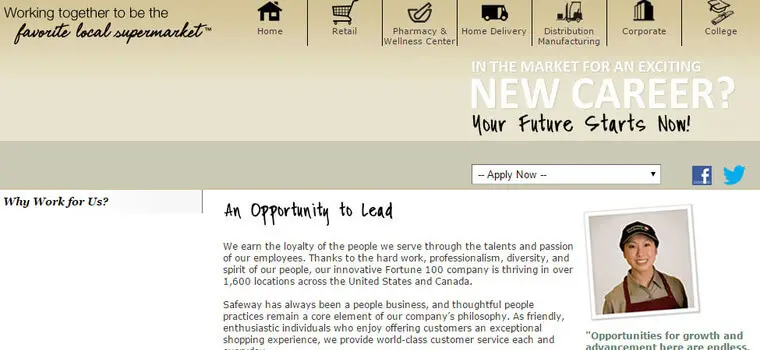 When filling out the application, you might be wondering what to put in that "Skills" box. As the only box that you can actually type your own words into, it is the only section where you can really put your personality into the application.
What Skills Should You List?
According to a survey done by the National Association of Colleges and Employers, the most important skill you can list on your application for almost any job is being a team player. Organizations greatly value teamwork, and that is particularly true of customer-oriented jobs, such as the ones offered by Vons.
Vons in particular values hard work and a strong sense of dedication to their jobs.
Once you've added your interpretation of those skills, you can focus on the things that you can do that will make you stand out. If you like to cook in your spare time, and are proficient at several different dishes, you could put down: "Can prepare a range of diverse food items."
Or if you love hosting parties or just have a great smile, you could write, "Enjoys helping and supporting customers."
Some of the more advanced positions will ask that you have some prior experience, but if you don't have any, don't worry! There are dozens of career opportunities at Vons that require no prior experience, and will actually give you the experience you need for the higher-level careers.
Should You Follow Up?
Once you've gone through the application process, it'll drop you back at the age selection screen. If you want to check the status of your application on the website, you'll need to select your age and log in again by clicking the "Log In" button at the top left.
Once you log back in, click on "Jobs I've Applied To."
An easier way to check on the status of your application is to either visit the store you applied to and request an update, or email the company at [email protected]. Once you have submitted your application, since they're a large company, you'll need to wait about three to four days before you contact them about your application's status.
Positions and Salary Information
The most common jobs available at Vons are the "Front End Service" positions. These vary slightly from department to department, from Deli Clerk to Sales Cashier, but they are all the same basic position.
There are over a dozen different positions available:
Courtesy Clerk – Interact and help customers, recover carts, and restock store shelves. $9/hr*.
Deli Clerk – Prepare deli display, inform customers about deli options and sales. $9/hr.
Seafood Clerk – Prepare seafood display, inform customers about deli options and sales. $9/hr.
General Merchandise Clerk – Manages merchandise all throughout the store. Works with customers to help them find what they need. $9/hr.
Produce Clerk – Prepare produce displays, inform customers about sales. $9/hr.
Pharmacy Technician – Set up and maintain pharmacy display cases, and works with customers on filling their orders. Job may require additional state-based certifications. $15/hr.
Pharmacy Clerk – Rings up pharmacy orders, and helps maintain display cases. $10/hr.
Vons.com Shopper – Follow and pick up a list of groceries from online orders from Vons.com shoppers. $12/hr.
Baker – Cook a collection of Vons-selected breads and pastries according to a set of instructions. Ensure displays are properly stocked. Work with customers on sales. $13/hr.
Baker's Helper – Assist the Baker in cooking and stocking the required breads. $9/hr.
Cake Decorator – Decorate cakes and pastries, both according to store templates and the customers' descriptions. $12/hr.
Meat Clerk – Prepare meat display, inform customers of meat options and sales. $9/hr.
Fuel Station Attendant (Only available at stores with an attached gas station) – Receive gas delivery from fuel distributor, assist customers with gas sales, change out support materials as necessary. $11/hr.
*Vons does not list their salaries on their website and refused to give them over the phone. These figures are taken from the Bureau of Labor Statistics averages.
Best Entry-Level Positions
The best and most freely available entry-level jobs available at Vons are the Courtesy Clerk and the General Merchandise (GM) Clerk. If you choose one of these positions, you can expect to be given a tour of the store, and then assigned a specific section or station of the store to watch over and maintain.
You will also be expected to help customers and other clerks as necessary.
Courtesy Clerk
This job is particularly important to the company because these are the employees that first interact with the customers.
They are the "face of the company" and spend much of their time talking to customers and walking around the store.
If you enjoy working with and helping people, this is the position for you.
General Merchandise Clerk
If you want to be mobile and free to move around, but don't want to interact with people as much, you're a good fit for this position.
Employees in this position spend most of their time stocking shelves, moving and positioning merchandise, and checking on item quantities.
Vons Careers in Management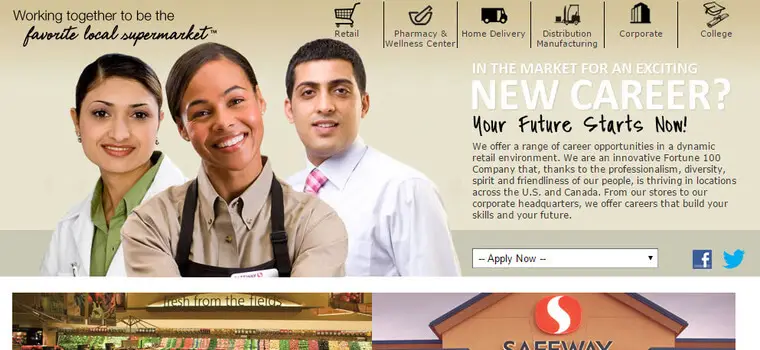 Each store has its own local low-level management, with an Assistant Store Manager and a main Store Manager. If you want to move even further up the chain of command, there are many Regional Managers that are over multiple stores, or you can diversify into the Customer Service Manager position or other upper-level positions.
The latter option, and all other management options, are with Vons' parent company Safeway, not with Vons directly.
Assistant Store Manager
Assistant Store Managers work to oversee the employees of their local stores, and manage issues related to store maintenance and cleanliness.
They work with the Store Manager to create a plan for the development and direction of their local store.
They also focus on keeping the displays accurate, and build promotional events.
Store Manager
Store Managers work to make sure that the Assistant Store Managers are treating their employees right, as well as developing short and long term budgets for their local store.
They also focus on working with upper management to make sure their store is in step with the rest of the stores in their market chain.
Customer Service Manager
Works to develop a customer service plan based off of customer input.
Responsible for total Customer Service plan for the Division. Builds customer-first culture based on a "Service first" mindset.
Interview Tips & Possible Interview Questions
Now that you've completed the application process, and landed an interview, let's focus on getting through the interview properly.
How To Dress For The Interview
In all their job listings, Vons stresses the importance of adhering to a uniform and grooming policy, so make sure to shower, shave (or trim) and dress in at least business casual. A polo and slacks will do fine for the interview for most of the positions, but if you are applying for a management or higher position, it would be preferable to wear a suit or business dress.
What To Bring
Make sure to bring a copy of your resume, if you have one. If you don't have a resume, print off the application you put in with the company—It will contain your skills and other pertinent information—and bring that with you.
Why Do You Want To Work For Vons?
Often, this is the most difficult question to answer because the simple answer is: I need a job. But companies don't want to hear that you're picking them out of convenience.
Focus on the positives of the job: You like the flexible hours, or you like Vons' healthy eating initiative.
What Makes You A Good Fit For Vons?
This is where your list of skills will be useful.
If you're applying for a position as a Courtesy Clerk, point out how you like working with people or how you like to be in motion throughout the day.
Take that list of skills you worked up and tell the interviewer how each one applies to the position. Be creative!
Tell Us About Yourself
Not so much a question as a command, but this can be the most fun of these questions, if you handle it correctly. Tell your story quickly, and make sure to relate it to the company in some way.
If you or a relative regularly shop at Vons, make sure to include that in the story. Take time before the interview to write out a paragraph answer to this question, and bring it with you.
Helpful Research for Your Vons Interview
Vons was started in 1906, by Charles Von der Ahe in Downtown Los Angeles.
The store quickly grew because it focuses on the families in the local community, and by 1928, they had 87 stores. The store was sold off in the Great Depression but was reopened in 1932 by Von's sons.
Vons continued to grow quickly and, by the late 1970's, had purchased or built over 150 stores. It was sold to Safeway in 1997, but the store continues to operate in many places in the U.S. under the Vons' banner.
There are currently 325 Vons stores.
Vons was one of the first stores to implement pre-packaged deli and meat items.
Vons focuses heavily on eating and living healthily, and their website offers healthy and tasty recipes in a "top ten list" on the home page. This is called their "Ingredients for Life" campaign.
Vons was named the official store of the 1984 Summer Olympics.
They are in the middle of a merger with Cerberus Capital Management (owner of Albertsons) that has been ongoing since 2014.
What Employees Say About Working At Vons
Most employees are happy with their experiences at Vons, with the number one benefit being the fun and interesting coworkers, followed closely by the flexible schedule.
It does seem that the longer that you work for Vons, the better the experience gets. The highest ratings and best reports are from the employees who have worked there full-time in base-level positions for more than a year.
As with all retail jobs, there can be problems with management, and that is the case here. Most of the complaints are about dealing with poor management in their local store, but once the issues are brought to the upper management, they are dealt with.
Multiple ex and current employees warn that it is easy to be taken advantage of by the management if you don't stand up for yourself, and that the work can be boring at times.