Super 1 Foods Jobs & Careers – Application, How to Apply, Requirements & Interview Tips
Last Updated:
September 20th, 2019

by

Are you interested in Super 1 Foods careers? Then you've come to the right place! Throughout this guide, we share everything you need to know to get hired at Super 1 Foods, an exciting grocery store with a long-standing history.

Super 1 Foods is part of the Brookshire Grocery Company's family of grocery stores, which also includes Brookshire's, Fresh by Brookshire's and Spring Market. It is a family-owned business which began in 1928 in Tyler, Texas.

Today, this family business operates over 180 stores in Texas, Louisiana and Arkansas. They focus on providing quality, fresh products to their loyal customers while hiring only the best, most customer-centric employees.

Super 1 Foods in particular focuses on low prices, high value and a large assortment of products. Additionally, Super 1 Foods is "proud to help feed families for less with [their] own brand of products that offer great quality at super low prices".

As part of the Brookshire Grocery Company family, Super 1 Foods is backed by 91 years in business. If working at Super 1 Foods is your dream job, read on for more information about joining the company!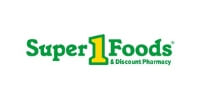 Super 1 Foods Jobs & Careers

To apply for a job at Super 1 Foods, simply navigate to the careers section of their website here. From there, you can apply fully online or download an application to drop off at your desired location. The most popular jobs at Super 1 Foods include Cashier, Utility/Bagger, Grocery Stock Crew and Department Clerk.
Cashier
As often the first and last employee customers see, Cashiers have an important role! They are responsible for greeting customers, assisting with locating items and answering questions as needed. They also run the entire checkout process, from scanning groceries to handling payment transactions to bagging groceries. Cashiers may also return items to shelves and rotate products as needed.
This entry-level position is great for friendly, outgoing people who love working with customers. The ability to think on your feet is a plus in this role as is the ability to multi-task.
Utility/Bagger
The Utility/Bagger position's responsibilities vary, making this a fun role for individuals who love variety in their tasks. They are primarily responsible for bagging groceries and assisting customers with the carryout process. They also retrieve shopping carts, return unwanted items to shelves and help guide customers to products.
This is an entry-level role ideal for self-starters who like wearing multiple hats. The ability to work independently and as part of a team is a must for this role!
Grocery Stock Crew
Employees on the Grocery Stock Crew are primarily responsible for stocking products on shelves, rotating products and ensuring items are fresh. Additional responsibilities may include keeping the stockroom clean and organized in addition to ensuring that orders arrive and are stocked in a timely manner.
This is a teamwork-focused role, ideal for friendly individuals who enjoy working together to get the job done. This is an entry-level position and there are additional physical requirements, including the ability to bend and lift repeatedly.
Department Clerk
Department Clerks work in specific departments throughout the store, including the deli, bakery, meat, produce and seafood departments. While the specialties vary between departments, Department Clerks have similar responsibilities including helping customers with their purchases, stocking their department's shelves and cases, and pricing and packaging items.
If you enjoy fast-paced work and would like to specialize in an area of the store, then this entry-level role may just be for you!
Super 1 Foods Manager Jobs
Like many grocery stores, Super 1 Foods has several management positions, all of which report to the Store Manager. This includes Department Assistant Managers, Department Managers and Assistant Store Managers.
Department Assistant Managers and Assistant Store Managers work closely with their teams to ensure the department or store is running efficiently. They provide ongoing training and coaching to their staff, making sure that everyone is adhering to store and department policies and is working safely.
Department Managers are responsible for their given department, its profits and losses and its employees. They hire and train staff, create schedules and work closely with their team to ensure an excellent customer experience.
Store Managers oversee the store as whole, ensuring each department is working together to serve the customer. They are responsible for creating, meeting and exceeding goals, scheduling their staff and ensuring items in the store are functioning and products are fresh. They may also manage team performance and respond to customer complaints when necessary.
How Much Does Super 1 Foods Pay (Hourly & Salary)?


Super 1 Foods offers a number of benefits to employees, including health insurance and a 401K. To compare salaries, cashiers at Super 1 Foods earn an average of $10 per hour while a similar role at Woodman's Markets earn $14 per hour and cashiers at Piggly Wiggly earn $9 per hour. Assistant Managers at Super 1 Foods earn an average of $70,000 per year. Other positions at Super 1 Foods pay the following:
Cashier: $8 – $11/hour
Utility/Bagger: $9 – $10/hour
Grocery Stock Crew: $10 – $12/hour
Department Clerk: $8 – $10/hour
Assistant Manager: $67,000 – $73,000/year
How Old Do You Have to Be to Work at Super 1 Foods?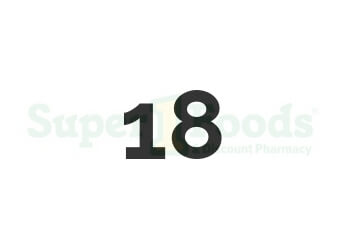 The minimum age to work at Super 1 Foods is 18 years old. Entry-level positions available include:
Cashier
Utility/Bagger
Department Clerk
Grocery Stock Crew
Does Super 1 Foods Drug Test?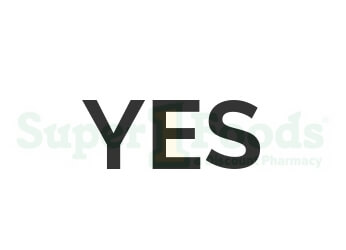 Super 1 Foods' parent company, Brookshire Grocery Company, states on its website that Super 1 Foods is a drug-free workplace, making it highly likely that you will have to undergo a pre-employment drug test. We recommend reviewing any hiring paperwork for any necessary details.
Possible Super 1 Foods Interview Questions & Tips


Congratulations on landing a job interview at Super 1 Foods! You are one step closer to working alongside a team of passionate employees, eager to provide only the best service to their customers. To help you prepare, please read the following sample interview questions!
Why Do You Want to Work for Super 1 Foods?
This is the number one question asked at job interviews and Super 1 Foods is no different. Be prepared to answer this question by talking about the things that attracted you to Super 1 Foods in the first place.
Before your interview, make a list! If the list is too long, try narrowing it down to your top five reasons. This can be anything from wanting to gain more experience to a love of working with others to being excited by the company culture.
Tell Me About a Time You Worked as Part of a Team.
Teamwork is an important aspect of any job, and it's likely you've worked as part of a team in past roles. Bring some examples with you and be prepared to discuss the aspects of teamwork that you really enjoy.
Remember, teamwork happens in a lot of different ways outside of a job. If you have experience as a volunteer or as part of a club or sporting activity, that counts! Be sure to highlight your ability to both lead and follow as needed.
What is Your Availability?
This is a very common question at grocery stores and other jobs with hours outside of the typical 9 a.m. – 5 p.m. Your hiring manager may need to fill a specific need, like nights or weekends, or simply want to understand how you may fit into their current shift needs.
It's important to be open about your availability and avoid springing any availability surprises once hired. If you have open, flexible availability, great! If not, that's okay! Just be clear about the hours that you can and cannot work and remember to be flexible.
How to Dress for Your Super 1 Foods Interview
When interviewing for a job at Super 1 Foods, it's important to look clean and well-put-together. Business casual dress, like slacks and a nice blouse or button-down shirt will go a long way to impressing your interviewer. For management roles, a business suit may be most appropriate.
What to Bring to Your Super 1 Foods Interview
It is recommended that you take extra copies of your resume with you, as well as identification cards just in case you are hired and asked to complete paperwork on the spot. A water bottle is a good addition to your interview kit, as is a notepad and pen for jotting down notes.