Stripes Jobs & Careers – Application, How to Apply, Requirements & Interview Tips
Last Updated:
September 20th, 2019

by

Are you interested in learning more about Stripes careers? This in-depth guide can help with your research. It includes tips and tricks for acing your interview!

Located primarily in Texas and the South/Central U.S., Stripes convenience stores were originally part of Sunoco. That is a brand well-known for its gas stations and affiliation with several major racing associations like NASCAR, IndyCar, and the National Hot Rod Association, to name a few. In 2017, Sunoco sold the majority of its convenience stores to 7-Eleven, including the entire Stripes brand.

Stripes is invested in helping their staff develop valuable career skills. Many of their top employees began as part-time store associates. Joining the Stripes team means working for a company that is truly passionate about its people.

Read on for valuable insight into the many career opportunities available at Stripes. Learn about how you can join this exciting company!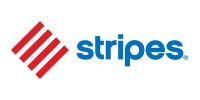 Stripes Jobs & Careers

Applying for a job at Stripes is as easy as logging onto their website and filling out an online application. If you're ready to apply now, click here to visit the Stripes careers section of the 7-Eleven website.
There are several excellent opportunities available. They include Sales Associate, Stock Associate, Cashier, Lube Technician and Restaurant Associate.
Sales Associate
The Sales Associate is an important part of the Stripes experience! Individuals are responsible for providing excellent customer service and ensuring the store and gas pump islands are clean. They also ensure proper handling of cash, check and credit card payment methods.
Sales Associates are expected to maintain a strong knowledge of all products. They ensure the safety of guests through quick clean up of spills and proper food handling.
You should apply for this entry-level role if you enjoy a variety of responsibilities. In addition, it is important to maintain a current food handlers or food safety certification and are comfortable writing routine reports.
In this role, you may be asked to do some physical tasks. Those include lifting up to 60 pounds and pushing or pulling a hand truck.
Stock Associate
Stock Associates are responsible for ensuring products in the store are stocked and displayed properly. Individuals in this role should enjoy making sure that the store is clean and orderly for all guests!
Stock Associates stock both store shelves and walk-in coolers. They maintain inventory in the storage room. They should also be comfortable with taking on other duties as assigned by management. Heavy lifting (up to 60 pounds) and pushing or pulling a hand truck may be required.
Cashier
Cashiers are responsible for providing excellent customer service to all guests. They ensure proper handling of all cash, check, and credit card transactions. Individuals in this role are expected to be able to work with minimal supervision, and previous experience is preferred.
If you love building customer relationships, maintaining a clean store and are comfortable in a fast-paced environment, this may be the ideal role for you! A customer-first mentality and an excellent attitude are requirements of this role.
Lube Technician
Lube Technicians ensure the auto maintenance and repair shop comply with company policies in addition to state and federal laws. Individuals in this role will need to provide excellent customer service through "quality auto maintenance and repair services".
Some responsibilities of the role include: oil and oil filter changes, draining transmission fluid and replacing filters and repairing minor windshield cracks.
You will need at least one year's experience in a lube, tire, or mechanic environment for this role. You will also need the ability to occasionally lift upwards of 60 pounds and push or pull a hand truck.
Restaurant Associate
Restaurant Associates are responsible for providing excellent, prompt customer service and following safe food service practices. In this role, individuals must comply with proper food handling procedures, have a strong knowledge of food temperature requirements, and maintain the cleanliness of all food areas.
Individuals also ensure that food is stocked, displayed and rotated. You should apply for this entry-level role if you are passionate about food and the customer experience, enjoy preparing food items as needed, and have strong knowledge of food safety.
Stripes Manager Jobs
There are several manager positions available in Stripes convenience stores including Assistant Store Manager Trainee, Assistant Store Manager, Assistant Restaurant Manager Trainee and General Manager, among others.
Assistant Store Manager Trainees should exhibit strong leadership and customer service skills. In this role, individuals are responsible for assisting with scheduling and developing team members, using the P&L to drive sales and profitability, and ensuring the store is kept clean and organized.
Additional responsibilities may include assisting with analyzing food service results, ensuring gas pump readings are accurate and conducting competitor surveys. You will need a vehicle with valid insurance for this role. and applicants should have at least one year of retail, sales or fast food experience.
In addition to a "get things done" mindset, Assistant Store Managers have many of the same responsibilities as Assistant Store Manager Trainees. They are responsible for the smooth operation of the store when the General Manager is absent, including coaching staff, ensuring the store is clean and orderly, and providing excellent customer service to all guests. Like the Trainee role, a vehicle with valid insurance is required as is at least one year of retail, sales or fast food experience.
Assistant Restaurant Manager Trainees work with store management to ensure that every customer's experience is "fast, friendly, and delicious". Individuals in this role are responsible for calculating food consumption, placing orders of food and necessary equipment and oversees food preparation.
Additional responsibilities include preparing team member schedules and coaching staff to ensure a top-notch customer experience. This role requires a minimum of 2 years of experience in a retail, sales or fast food environment and employees must maintain a current food handler and food safety certification.
General Managers oversee all store operations, ensuring that their store meets all brand standards in order to drive profitability. General Managers are responsible for ensuring store finances are complete, checking in vendors at the start of the day, creating the employee schedule and working with the Assistant Managers to maintain an excellent work environment for their employees.
How Much Does Stripes Pay (Hourly & Salary)?


Full-time employees at Stripes enjoy a range of benefits including health, vision, dental, short-term disability and life insurance. Other benefits include paid sick leave after six months of employment and paid vacation after one year of employment. All employees are eligible for service awards, earned employee incentives, a 401(k) plan, tuition reimbursement, Flexible Spending Accounts (FSA) and access to the employee credit union.
Sales Associate jobs pay an average of $9 per hour, with General Managers averaging a salary of $48,000 per year. Pay at Stripes is equal to that of similar roles at BP and Shell convenience stores, which also average $9 per hour. Pay ranges for the most popular jobs at Stripes are the following:
Sales Associate: $8 – $12/hour
Stock Associate: $8 – $12/hour
Cashier: $8 – $11/hour
Restaurant Associate: $8 – $12/hour
Assistant Store Manager Trainee: $11 – $15/hour
Assistant Store Manager: $11 – $15/hour
Assistant Restaurant Manager Trainee: $12 – $18/hour
General Manager: $35,000 – $56,000/year
How Old do you Have to be to Work at Stripes?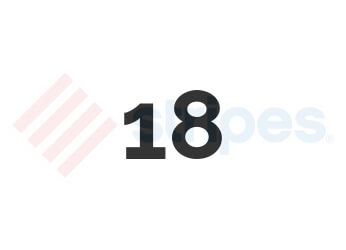 The minimum age for employment at Stripes is 18 years old. Entry-level positions available include:
Sales Associate
Cashier
Restaurant Associate
Does Stripes Drug Test?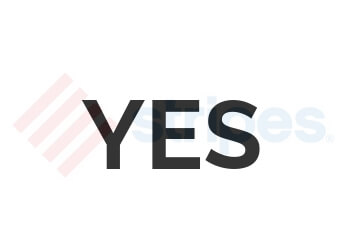 Stripes convenience stores do conduct an initial drug test. Our research shows that random drug testing may occur throughout your time of employment, with some employees stating they occur at least once per year.
Remember to go into the application process with the drug testing requirements in mind. Be sure to read any related paperwork provided throughout the process to ensure you understand and can comply with those requirements.
Possible Stripes Interview Questions & Tips


Are you preparing for your Stripes interview? Excellent! Below are some of the most common questions they may ask you, as well as tips to help you prepare your responses.
Why do you want to work for Stripes?
This is a very common question to expect during job interviews, so it is important to prepare for it. Before going into your interview, consider why you find working for Stripes exciting.
Maybe you love working with customers or find Stripes' commitment to developing its employees exciting. Maybe you are looking for a fast-paced role with a variety of responsibilities. Whatever the answer may be, be sure to let them know how much you're looking forward to a future with Stripes!
What hours do you prefer to work?
Stripes convenience stores operate 24 hours per day, 7 days per week. Generally, Stripes prefers applicants with flexible availability that can also commit to working during holidays or blackout periods.
If you have days, dates or hours you prefer not to work, be sure to let them know!
What makes you a good applicant?
If this question comes up during your interview, it's a great opportunity to share more about your experience! Tell them about past employment, volunteer work, school sports or any other related experience.
What about you would make you a good employee? Do you love customers and enjoy working as part of a fun team?
How to dress for your Stripes interview?
First impressions are an important part of landing any new job. Be sure to cater your dress to the position you're applying for. Business casual dress may be best for sales associate roles, while business professional is the ideal outfit for a management position.
What to bring to your Stripes interview?
Remember to print a few copies of your resume and bring it with you to the interview. A water bottle, notepad and pen are also good items to bring with you, along with any questions you may have for the interviewer.