7-Eleven Jobs & Careers – Application, How to Apply, Requirements & Interview Tips
Last Updated:
September 20th, 2019

by

If you enjoy customer service and a fast-paced work environment, then a 7-Eleven career might be the perfect fit for you.

7-Eleven convenience stores have been around for 90 years. This well-established brand started off as a small store on the dock of a local icehouse in Dallas, TX that specialized in selling basic household staples.

This idea for neighborhood convenience eventually took off and 9 decades later the company is still a well-recognized brand that consistently ranks as a top-five franchisor.

The 7-Eleven brand remains focused on "making life easier for customers" through the building blocks of Servant Leadership which they believe translates into better lives for their customers, franchisees, and licensees.

In this career guide, we share the different jobs you can apply for at 7-Eleven along with tips on how to apply for your favorite position. We also share "need to know" information like minimum age requirements, pay rates and how to make a great first impression in your interview.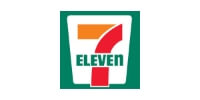 7-Eleven Jobs & Careers

7-Eleven makes it easy for you to find your dream job. On their job site you can select from 3 categories: U.S. Corporate, Canada Corporate, or Assistant Managers/Sales Associates. Once you click on your preferred category, you can either look up a position in the search bar or click on "View all open job positions" to see a list of what's currently available.
Sales Associate
As a sales associate for 7-Eleven you are on the front line of all customer interaction with the company's brand; therefore, your position is an integral part of the overall success of the company. Sale's associates must be courteous, friendly and eager to meet the needs of the customer.
In order to be successful in this position you must be able to maintain a clean environment; keep products stocked and merchandised as well as operate the register.
Qualified applicants must have a high school diploma or equivalent, must have excellent communication skills and the physical ability to handle frequent standing, carrying an occasional lifting. Pushing and pulling 20-50 lbs. is also required.
Senior Sales Associate
Similar to the Sales Associate position, the Senior Sales associate is also a brand ambassador for the 7-Eleven franchise. Understanding and meeting the needs of each customer is your top priority.
Beyond customer interactions, the senior sales associate must also be able to:
Work with vendors to ensure that invoices balance,
Complete shift worksheets by verifying lottery and cigarette counts and where applicable, gasoline pump readings.
Manage merchandise placement
Carry out A.I.M. procedures given by the Store Manager.
Keep the environment clean and customer-friendly.
Complete the more in-depth knowledge and responsibilities of ordering and A.I.M.
Perform specialized job duties (eg. Sandwich Maker, Retail Post Office Assistant, Gasoline Attendant.).
A high school education along with 6-9 months of Sales Assistant experience or equivalent is preferred.
Assistant Store Manager
The Assistant Manager works closely with management to make sure that the store's overall standards are met. This includes maximizing guest services and ensuring store profitability.
Preferred candidates work well with others and foster a team player environment by coaching employees and encouraging them to excel. The Assistant Store Manager also fills in for the Facilities manager when needed.
Responsibilities include creating and managing schedules, preparing shift reports, assisting management, and maintaining equipment and grounds. Assistant managers must be able to handle customer complaints efficiently, make daily bank deposits, and follow credit card, money ordering and check cashing policies.
Additional duties may include: handling sales associate responsibilities and additional management tasks.
Qualifications will include a high school diploma or GED along with a two-year degree or above (preferred). Qualified applicants must also have at least a year of experience in retail, fast food or sales and maintain up-to-date food handler and food safety certification.
In order to perform banking tasks, assistant managers must have a valid driver's license, reliable transportation and valid automobile insurance.
Store Manager
The 7-Eleven brand believes in providing a superior customer experience. Store managers are responsible for facilitating that experience through quality team building and management as well as ensuring the consistent display of the brand's core values.
Accepted applicants are required to go through the Store Manager training program to help prepare them for the rigors of being a store manager. The training includes store operations, food service (fresh) as well as merchandising training, financial information and employee relations.
Responsibilities for this position include overseeing the store's daily activities, ensuring proper staffing, brand promotion, the implementation of new product lines, store safety and security, as well as ensuring convenience and food store compliance with local, state and federal laws.
Preferred candidates will have:
High school diploma/GED with a minimum 2 years of related experience; 2 years college; military experience
Foodservice or applicable management experience
Flexible work schedule including holidays and on-call
Strong written and verbal communication skills
Excellent customer service skills
Physical Requirements: ability to handle a lot of standing, bending and reaching as well as lifting up to 5 lbs regularly and up to 50 lbs as required.
General Manager
The General Manager for 7-Eleven oversees the operation of the facility as well as 2 specialty food programs. Duties include maintaining a desirable work environment, managing store finances, merchandising and marketing, loss prevention and managing employee relations.
The General Manager is also responsible for additional management duties falling under human resources, financial, customer service, marketing, food service, safety and maintenance management.
In this position, strong critical thinking skills are a plus and a proven record for successfully developing teams is preferred. The ability to read a P&L statement is required as well as an understanding of store policies, documents and operating policies and procedures.
Candidates under consideration must have a high school diploma/GED and a minimum of 1 year retail management or related experience. A valid driver's license is required along with reliable transportation and up-to-date insurance.
How Much Does 7-Eleven Pay (Hourly & Salary)?


7-Eleven's average hourly starting pay is around $8.48/hr. for a sales associate entry-level position. This is on par with similar convenient stores like Circle K ($8/hr), but falls under that average pay of a store like QT ($10/hr). For management salaries, the pay range differences remain consistent between stores with 7-Eleven store managers averaging around $47,500/yr.
7-Eleven offers the following pay ranges with these popular positions:
Sales Associate: $7-9/hr
Senior Sales Associate: $8-12/hr
Assistant Store Manager: $10-12/hr
Store Manager: $40,500/yr
General Manager: $44,500/yr
How Old Do You have to be to Work at 7-Eleven?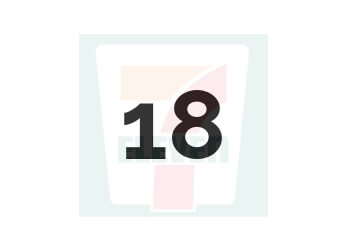 You have to be at least 18 to work at 7-Eleven.
The most popular entry-level jobs at 7-Eleven include:
Sales Associate
Senior Sales Associate
Attendant
Does 7-Eleven drug test?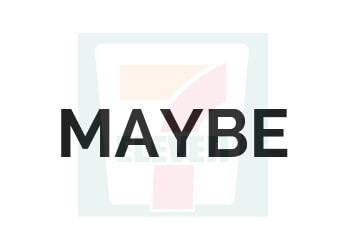 Our research was not conclusive. Drug testing and background checks varied between store locations.
Possible 7-Eleven Interview Questions & Tips


So, you've been asked to interview for a 7-Eleven? Congratulations! Below you'll find potential questions and some ideas on how to prepare for your interview and make a great first impression.
What are your strengths/weaknesses?
Talking about your strengths and weaknesses is not always the easiest thing to do. You don't want to appear overly confident or weak so how do you strike a balance?
It's pretty easy if you can remember to keep your responses related to the position and keep your answers simple and to the point. This is a great way to show the interviewer that you are able to objectively assess your strengths and weakness as they relate to the position.
Also, remember to keep it professional. Even in a casual interviewer, your responses should remain interview-appropriate.
How would you handle a rude customer?
Every customer is not going to be pleased with a product or service, but it is not something to take personally. An interviewer wants to know that you are able to handle yourself well under pressure which is likely to occur from time to time.
How you respond to this question helps the interviewer get a good feel for your customer service strengths.  You'll want to assure the interviewer that you'll be part of the solution.
This is also a great time to share past experiences with unhappy customers and how you successfully managed a positive outcome.
Why do you want to work for 7-Eleven?
The 7-Eleven brand thrives on creating an elevated customer service experience. Maybe you've been a customer of 7-Eleven in the past or love the idea of assisting new and familiar customers each day. Use this question as an opportunity to share your experiences and why you think 7-Eleven is the perfect place for you.
Helpful Interview Tips
Interviews are probably not at the top of your list of favorite things to do, but with a little preparation, they can be easily managed. Remember these helpful tips:
Make eye contact.
Speak clearly.
Try not to create a scripted reply. Answer honestly and transparently.
Do your research. Know the brand.
Keep it professional.
Don't forget to smile.
How to Dress for Your 7-Eleven Interview
Not sure how to dress for your 7-Eleven interview?  Wear clothing that will enhance rather than take away from your appearance. 7-Eleven is a casual store, but you still want to present yourself in a professional manner.
Select clean, well-fitted clothing that shows that you take pride in your appearance. This will translate into how you'll represent the 7-Eleven brand.
Don't forget your résumé!
Benefits of Working at 7-Eleven
7-Eleven benefits include medical, dental, 401K, life and accidental death & dismemberment coverage, time off, disability benefits, employee assistance and other benefits to qualified employees.