Show Show Jobs & Careers – Application, How to Apply, Requirements & Interview Tips
Last Updated:
September 20th, 2019

by

If you've got a serious shoe obsession, why not complete a Shoe Show job application and turn your passion for fashion into a career?

Shoe Show is one of the largest specialty footwear retailers in the United States, so there are plenty of job opportunities available at their locations.

The chain looks for candidates who love making customers happy as much as they love shoes. Employees receive competitive wages plus big discounts on merchandise, making the store a paradise for footwear-philes.

This guide will walk you through the ins and outs of applying for a job at Shoe Show, so you'll have the best chances of getting your application noticed and landing an interview.

Put on your comfiest pair of shoes and settle in to learn more about landing your dream job at Shoe Show.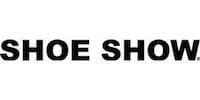 How to Apply for Employment at Shoe Show
Shoe Show prefers for prospective employees to visit one of their retail locations to pick up an application in person.
Even though you likely won't receive an interview on the spot, you want to make sure you put your best foot forward when you stop into the footwear store to complete an app.
Application Information
Established in 1960, Shoe Show has a long history of providing quality shoes at value prices and operates more than 1150 locations in the United States.
The company looks for friendly individuals with a love of fashion to work in its retail locations. Stores offer positions that are ideal first jobs, part-time jobs and full-time jobs as well as management opportunities for those looking for careers in retail.
Minimum Age Requirement: You must be 16 years of age to qualify for employment at Shoe Show.
Hours of Operation: Shoe Show store hours vary from location to location. Generally, stores are open from 9 or 10AM to 9 or 10PM. You can search online to find the hours at the store nearest you
Methods to Apply: In person only
Take Along Your Resume
When you're in the store filling out your application, you're likely to feel excited and nervous, and it could be easy to make a mistake or forget to add something as a result.
To make completing every part of the application as easy as possible, bring along an updated copy of your resume.
Offer to leave the document along with your application. Having an attractive resume can communicate to the hiring manager that you are professional and serious about obtaining employment.
Dress the Part
While having a keen sense of fashion is not a job requirement to work at Shoe Show, the store does prefer to hire people who can help customers select the best footwear for their needs.
Dressing professionally and accessorizing your outfit well can help you make a great first impression when you stop in to complete your application.
You don't need to show up in a suit. Think a nice pair of khakis and a dress shirt for ladies or men, or a simple skirt or dress for women.
Treat Everyone Like a Manager
No matter who you end up asking for an application, treat him or her the way you would the hiring manager.
Be courteous and professional. Smile and never interrupt a customer transaction to ask for an application.
You want to be certain that everyone you interact with has something positive to say to the hiring manager if they are asked for an opinion.
Application Tips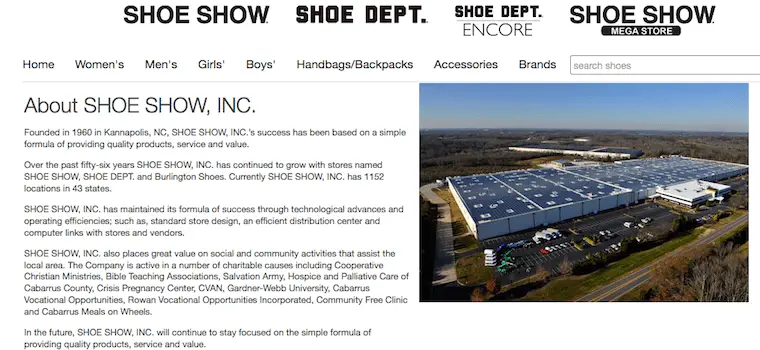 Remember What Matters
When you're completing your application, following up and attending an interview, always keep in mind the core values of Shoe Show. By remembering what the brand stands for, you can ensure that your answers on the app and the interview show that you're perfect for the store's team.
Providing quality products to customers is important at Shoe Show. For employees, this means being able to learn about the merchandise and make recommendations that will help customers walk away with the ideal shoes for them.
Shoe Show also stresses service and is looking for employees who are able to treat customers kindly and with respect, even when the store is busy or they are forced to handle complaints.
One unique aspect of Shoe Show is the store's commitment to serving their communities, not just their customers. The store contributes to numerous charities and encourages employees to do the same.
Finding ways to mention any charity work or community service that you have done in the past can be beneficial when applying for a job at Shoe Show.
Select the Right References
The Shoe Show job application will ask you to provide the names and contact information of individuals that they can contact to learn more about you.
When selecting references, think of people who can speak to how well you match Shoe Show's values.
Ask yourself:
Who can talk about how I treat people?
Who could discuss my history of customer service?
Who would be able to discuss my willingness to learn?
Who knows about my charity work or community involvement?
After you have determined who would be in the best position to give Shoe Show the kind of information that will matter most to the hiring manager, contact the people on your list and confirm that they are willing to serve as references.
Give Detailed Answers
On the job application, be sure to provide specific details that show you are qualified for a position at Shoe Show.
Mention classes that you took in high school, vocational school or college that have prepared you for the work. Describe specific tasks that you completed at previous jobs that relate to the job for which you are applying.
Should You Follow Up?
After you have turned in your application, it is a good idea to wait for 1 to 2 weeks before following up, especially if you applied during busy times of the year like the back to school season or Christmastime.
The best way to follow up would be to place a telephone call to the store. Remember to be courteous and patient when you call.
Managers are most likely to work during daylight hours, so it's best to follow up during the day. Specifically, try the early morning or in the middle of the afternoon on a weekday when the store is less likely to be crowded.
Positions and Salary Information
Assistant Manager – Supervises staff, assists with manager's responsibilities, handles customer complaints – The average Assistant Manager earns $10 to $11 per hour.
Key Holder– Opens and closes the store, handles complex transactions, assists customers and sales associates – The average key holder earns $9 to $10 per hour.
Sales Associate – Assists customers, accepts payment for transactions and keeps store safe and tidy – The average Sales Associate earns $8 to $9 per hour.
Store Manager – Manages all employees, ensures that the store complies with policies and meets goals – The average store manager earns $12 to $13 per hour.
Warehouse Worker – Unloads inventory, stocks sales floor – The average Warehouse Worker earns $9 to $10 per hour.
Best Entry-Level Positions
Shoe Show hires individuals as young as 16 to fill entry-level positions in their stores and can be a great place to choose for your first job.
Those looking for part-time employment, second jobs and full-time work will find opportunities at Shoe Show due to the store's flexible hours that include days, evenings and weekends.
Sales Associate
Sales Associates are responsible for serving customers on the sales floor and at the register. During slow periods, they are expected to maintain the store to keep it organized and looking tidy.
An outgoing personality and willingness to learn about products are the most important qualifications for a Sales Associate. Individuals who are attending high school or have a high school diploma are generally preferred.
Warehouse Worker
Warehouse Workers are responsible for unloading inventory, readying it for the sales floor and stocking the shelves. Often, warehouse workers start their shifts early in the morning or late at night.
The ability to lift and move heavy objects is vital to the job.
Key Holder
Key Holders perform the same job duties as sales associates but are given the responsibility of having a key to the store. They are required to open and close the location and act as a supervisor when the management team is not working.
Typically, Key Holders must be at least 18 years of age. Candidates must be reliable and usually are required to have previous retail experience plus a high school diploma or the equivalent.
Shoe Show Careers in Management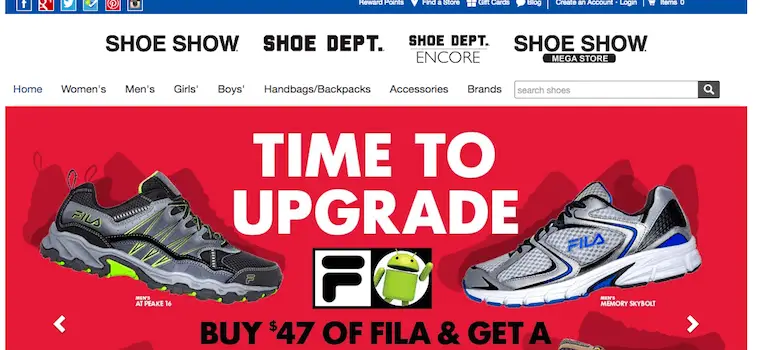 Shoe Show provides opportunities for advancement for sales associates and key holders who excel.
The company also hires individuals 18 years of age and up with retail supervisory and management experience for management positions.
Assistant Manager
The Assistant Manager is the primary leader of the store team. He or she is often responsible for hiring, training and overseeing employees.
In addition, the Assistant Manager helps to ensure that the store meets corporate standards in terms of sales, profitability, cleanliness, safety, quality and customer service.
Manager
The Manager is responsible for seeing that the Shoe Show location runs smoothly and makes money for the company. He or she is given goals for sales and profitability and develops plans that allow the team to achieve them.
In addition, the Manager is responsible for controlling inventory and ensuring that the store reflects the Shoe Show brand standards. He or she works closely with the Assistant Manager, delegating responsibilities as needed.
Interview Questions and Tips
Interviews at Shoe Show are usually informal and last 20 to 30 minutes. During your interview, you will want to focus on showing that you have what it takes to help the store provide quality products and excellent service to customers.
These are some sample questions that may be asked at your interview:
Have You Ever Worked in Retail Before?
If the answer is yes, say so and then briefly say what you liked about it.
Never worked in retail before? Don't panic!
Be honest but also mention any other experience you have that relates to the position.
How Would You Handle an Angry Customer?
With this question, the hiring manager wants to see that you have a good sense of customer service.
Retailers want employees to listen to customer complaints carefully to gain an understanding of what's wrong. They expect employees to apologize and empathize with the customer.
The hiring manager will be hoping to hear that you would take ownership of the problem and do whatever was in your power within the rules and policies of the store to satisfy the customer.
You can finish your answer by saying that you would seek out a supervisor only if you were not able to provide a solution that made the customer happy.
Why Do You Want to Work at Shoe Show?
Be as articulate as possible when answering this question. Say what it is about the products, atmosphere and company that you admire.
This question is a great opportunity to show that you researched Shoe Show before the interview. You might say that you like the fact that Shoe Show is involved with charity, or you are impressed that the company has been a leading retailer for more than 45 years.
Helpful Research for Your Shoe Show Interview
Shoe Show was founded by Robert B. Tucker in Kannapolis, North Carolina, in 1960. From the start, the goal of Shoe Show was to provide quality footwear for men, women and children at value prices.
Today, the company's headquarters is in Concord, North Carolina. There are more than 1150 Shoe Show locations in the United States spread over 43 states.
Sister Stores
In some parts of the country, Shoe Show stores are known as Shoe Dept. The retailer operates Shoe Show Mega Store and Shoe Dept. Encore locations, which are larger than the average Shoe Show and Shoe Dept. stores.
Product Line
Shoe Show carries a number of popular brands. Top sellers include Adidas, Aerosoles, Converse, Fila, Keds, New Balance, Nike, Nike West, Reebok, Sketchers, Steve Madden, Stride Rite, Timberland and Vans.
Charitable Giving
Many of the charities supported by Shoe Show are Christian organizations, such as Cooperative Christian Ministries and Bible Teaching Associations.
Shoe Show supports medical charities, including Hospice and Palliative Care of Cabarrus County. The company also contributes to causes that provide job training and disaster relief assistance, such as the Salvation Army and Rowan Vocational Opportunities Incorporated.
What Employees Say About Working Here
The generous employee discount is by far workers' favorite thing about being part of the team at Shoe Show, according to reviews.
Employees also report that every day at the store is different, so there is never an opportunity to be bored.
Members of the Shoe Show team past and present appreciate the stores' flexibility with scheduling and state that the company fosters a warm, friendly atmosphere that makes coming to work a pleasure.