Shoe Dept. Jobs & Careers – Application, How to Apply, Requirements & Interview Tips
Last Updated:
September 20th, 2019

by

Does a Shoe Dept. career appeal to you? We're here to help you learn more about working at Shoe Dept. so that you can make your next career move.

Shoe Dept. is a division of Shoe Show, Inc., along with stores like Burlington Shoes, Shoe Show Mega, and Shoebilee. All together, Shoe Show, Inc., has over 1150 stores in 47 states. Shoe Show, Inc. was founded in 1960 in Kannapolis, NC and it bases its success "on a simple formula of providing quality products, service and value."

Now headquartered in Concord, NC, Shoe Show Inc. "has maintained its formula of success through technological advances and operating efficiencies, such as standard store design, an efficient distribution center and computer links with stores and vendors."

In addition to providing quality products at an affordable price, Shoe Show, Inc. and its stores are dedicated to the communities they operate in, placing a high value on community activities. Some of the organizations their employees are active in include Meals on Wheels, Rowan Vocational Opportunities Incorporated and Community Free Clinic.

When joining the team at Shoe Dept., you join a fun work environment that is dedicated to its employees, its customers and the community. You'll have the opportunity to become part of a family of passionate individuals. If this sounds like the ideal place for you, read on! We've packed this guide with information on the most popular open roles, tips for the interview process and more.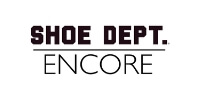 Shoe Dept. Jobs & Careers

To apply for a job at Shoe Dept., take your resume and any relevant work history or paperwork with you to your desired store. Applications are completed and accepted in person. The most popular roles include full- and part-time positions as Sales Associate and Cashier in addition to management roles that include Keyholder and Store Manager.
Sales Associate
The Sales Associate position is perfect for individuals passionate about the latest in shoe trends. They help customers find the style and size desired, making recommendations for different and/or additional products as needed. This role is very customer-focused. Sales Associates are the customers' guides to finding shoes that are fashionable and functional.
Additionally, Sales Associates are responsible for ensuring a smooth checkout process, including working the cash register and answering any questions about store policies. This is an entry-level role that is excellent for individuals that enjoy sharing their love of shoes with customers and working in a fast-paced environment. Flexible availability is desired in this role, including the ability to work nights and weekends.
Cashier
In some Shoe Dept. stores, the Cashier role is separate from the Sales Associate. Individuals hired as Cashiers are responsible for greeting customers, answering questions and working the cash register. This includes processing cash, credit or check transactions, and ensuring you ring up and bag all items properly.
While they may prefer that you have previous retail and cash-handling experience, this is an entry-level position. This role is ideal for friendly, detail-oriented individuals who enjoy working as part of a passionate team. Flexible availability is desired in this role as well.
Shoe Dept. Manager Jobs
Shoe Dept. relies on two in-store management roles to run their stores: Keyholder and Store Manager.
Keyholders hold significant responsibility in Shoe Dept. stores, assisting the Store Manager in all daily operations. They are responsible for opening and closing the store, handling returns and exchanges, assisting customers with questions and purchases and working with the rest of the store team to help provide an excellent customer experience.
Besides opening and closing the store, Keyholders also have the responsibility to run bank errands. Because of this, they prefer people with reliable transportation and previous retail management experience for this role. If the above sounds like you, and you're a friendly individual who loves working with customers, apply today!
Store Managers are responsible for overseeing all daily operations of their store, ensuring that company standards for sales and service are met. Store Managers hire, train and schedule employees, as well as provide ongoing coaching and performance management. They are strong multi-taskers, able to jump in where needed to assist their staff and customers.
Store Managers are detail-oriented individuals with strong organizational skills. Individuals in this role should be deeply passionate about both the employee and customer experience, creating a strong store culture. Previous experience is a requirement of Store Managers, as is the ability to work a flexible schedule that may include nights and weekends.
How Much Does Shoe Dept. Pay (Hourly & Salary)?


Shoe Dept. offers a number of benefits, depending on your position. For Cashiers and Sales Associates, this includes employee discounts and hourly pay plus commission. Full-time Keyholders and Store Managers have a different benefit package that includes a 401(k) plan, medical, dental and vision insurance, life insurance, disability insurance, paid time off and paid sick time as well as employee discounts.
Sales Associates at Shoe Dept. earn an average of $7.25 per hour plus commission while Store Managers average $42,000 per year. In comparing this to Sales Associates jobs at other companies, Shoe Dept. pays similarly to other companies. For comparison, Sales Associates at both Champs Sports and Foot Locker earn an average of $8 per hour. Pay ranges for the most popular jobs are:
Sales Associate: $7.25 – $10/hour
Cashier: $7.25 – $10/hour
Keyholder: $8 – $13/hour
Store Manager: $42,000 – $50,000/year
How Old Do You Have to Be to Work at Shoe Dept.?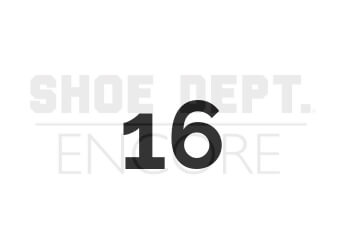 The minimum age to work at Shoe Dept. is 16 years old. The most popular entry-level positions include:
Does Shoe Dept. Drug Test?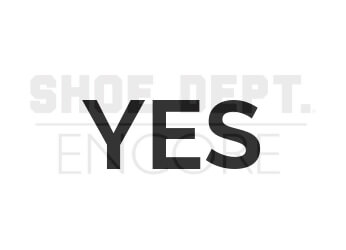 According to our research, Shoe Dept. does conduct drug testing prior to hiring. Make sure you are prepared to take a drug test and read over the pre-hire paperwork if you have specific questions about the process.
[adinserter block="2″]
Possible Shoe Dept. Interview Questions & Tips


Many Shoe Dept. employees have stated that they interviewed on the spot. Before you apply, be sure to read the tips below for answering the most popular interview questions at Shoe Dept.
Why Do You Want to Work for Shoe Dept.?
You can expect this question to come up at nearly every interview you go to, so make sure to prepare for it! One important thing to consider as you're preparing is, of all the shoe stores out there, what brought you to Shoe Dept.? Let your research shine here!
What is the most exciting aspect of working at Shoe Dept. for you? Do you want to work for a company that is passionate about people and cares about the community? Do you love shoes and helping others pick their perfect pair? Share these reasons with your interviewer and try to avoid generic answers.
What Are Your Best and Worst Traits?
This is not a trick question, though it can definitely seem like one. The important thing to think about is how to position your best and worst traits so that they fit the work for which you're applying.
Sharing your best traits will be easiest, of course. Discuss your passion for customer service and your love of shoes and shoe trends. Share examples!
But what about your "worst" traits? We all have faults or things we are working to improve on. When sharing some of these traits, discuss what steps you are taking to correct them.
Where Do You See Yourself in Five Years?
This question is generally for understanding your future with the company. It's okay to be honest about your goals and dreams, whether you are a student hoping to gain additional customer service skills and work experience for a future career or whether you are looking to make a career of your time with Shoe Dept.
Your interviewer will likely want to see your ability to set goals and make steps towards achieving them. If a long-term career at Shoe Dept. is where you see yourself in five years, let them know! Not only will this show that you are passionate about working there but it will also help your interviewer understand your future goals so that, if they hire you, they can help guide you towards achieving them!
How to Dress for Your Shoe Dept. Interview
As with any interview or meeting, remember that first impressions are important. You'll want to look clean, tidy and well put-together, whether you are interviewing for an entry-level role or a management position. Business casual should be the minimum, though business professional may be appropriate for management roles.
What to Bring to Your Shoe Dept. Interview
Because you will be applying in person, be sure to come prepared to interview on the spot. Bring copies of your resume and any necessary paperwork, like identification or work history. Bring a positive attitude, prepared questions and, of course, be yourself!