Ross Jobs & Careers – Application, How to Apply, Requirements & Interview Tips
Last Updated:
September 20th, 2019

by

Ross Dress for Less careers let you be part of a Fortune 500 company focused on bringing department and specialty store brands to customers at low prices. These no frills stores are designed to help customers find the best brands and latest styles at 20-60% off department store prices.

With over 1,400 stores in 37 states, Ross uses its off-price business model to continue growing at a time when many other retailers are scaling back. Stores are clean, organized and simple – no mannequins or window displays that end up driving up prices. And new merchandise arrives almost daily, which means a job at Ross keeps you busy!

Ross employees love discovering great fashion at great prices, and want to help customers do the same. You'll provide exceptional customer service and be a part of a fast-growing industry.

If you're interested in a retail or distribution center job at Ross, this employment guide will show you how to get started. You'll learn about available opportunities and how to apply for a Ross career.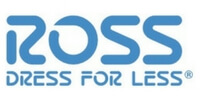 Ross Jobs & Careers

To find a job at Ross, visit one of their store locations to fill out an application or go to their careers website. A full listing of opportunities and applications is available at their website's career section.
Ross opportunities include positions such as:
Retail Associate
Retail Associates at Ross work to ensure that customers have a positive shopping experience. You'll greet customers, maintain proper merchandise displays and general store cleanliness and operate the cash register to complete sales. Your supervisor may assign you to work in any store area, and you will be expected to be actively engaged in store operations during your shift.
Essential job functions for Retail Associates include customer service and loss prevention. You should have good communication skills and be physically able to perform your job duties including standing for long periods and some lifting and moving merchandise.
Store Protection Specialist
Store Protection Specialists are charged with maintaining a safe and secure environment for employees and customers. You'll be focused on mitigating theft and fraud to reduce loss and operational shortage, as well as greeting customers and providing excellent customer service.
You'll need a high school diploma or equivalent and experience in a retail setting. You'll also need to have a current and valid security guard registration card, if required by state law. You'll be issued a vest or uniform that must be worn at work.
Night/Early Morning Stock Associate
Stock Associates provide excellent customer service while maintaining proper merchandise presentation. Working in your assigned area, you'll keep a clean work area and operate the cash register as needed. You'll also assist with loss prevention by following company theft deterrence standards.
You should have good communication skills, a friendly manner and be physically able to perform your job duties including loading, unloading and unpacking merchandise.
Area Supervisor
Area Supervisors are responsible for a specific area of the store (such as Men's, Bed & Bath, Home Accents, etc.), and will oversee store operations when serving as the Supervisor on Duty. You'll also help with opening and closing the store, supervising associates, cleaning and organizing the fitting rooms, completing merchandise processing and markdowns and providing excellent customer service.
You should have experience in customer service and supervisory experience is preferred. You'll need excellent communication skills and fluency in English.
Distribution Center Positions
Ross offers a variety of distribution center positions for people who want to work in the Supply Chain. These positions play a crucial role in moving merchandise and keep stores stocked for the customer's shopping experience.
Distribution center positions include dock and area supervisors, checker, splitter, loader, packer, material handler and more. There are also a variety of positions for managers positions, engineers, loss prevention associates and systems analysts.
Ross Manager Jobs
Manager jobs at Ross enable you to further develop your career in retail sales and be a part of a growing company.
After Area Supervisor, you may apply to become Assistant Store Manager. In this role you're responsible for supervising your assigned departments and hourly employees, while assisting the Store Manager with store operations.
Store Managers are responsible for all aspects of the store's operations. You'll be in charge of customer service, merchandise processing, in-store marketing, store appearance, staffing, inventory and more. You'll need at least five years of retail management experience to become a Store Manager.
Field Leadership roles include District Manager and Area Loss Prevention Managers. District Managers oversee operations for your assigned group of stores to hire and train the management team, reduce loss/shrink and deliver excellent customer service. Loss Prevention is responsible for protecting assets in your assigned district or area.
How Much Does Ross Pay (Hourly & Salary)?

Pay at Ross starts at around $9/hour for entry-level Retail Associates. Benefits for eligible full-time employees include discounts, 401k and health/vision/dental insurance.
Pay at Ross is on par with the pay rates at similar retailers such as TJ Maxx and Marshall's. Average Ross pay rates include:
Retail Associates: $9.32/hour
Material Handler: $9.97/hour
Loader/Unloader: $10.06/hour
Store Protection Associate: $10.23/hour
Area Supervisor: $11.91/hour
Assistant Store Manager: $13.29/hour
Store Manager: $59,909/year
District Manager: $110,903/year
How Old Do You Have to Be to Work at Ross?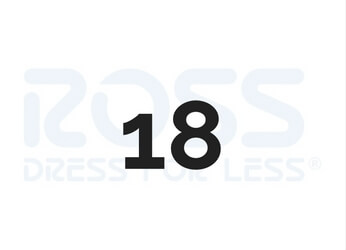 The minimum age to work at Ross is 18 years old. Entry-level positions include:
Retail Associate
Certain Distribution Center positions
Does Ross Drug Test?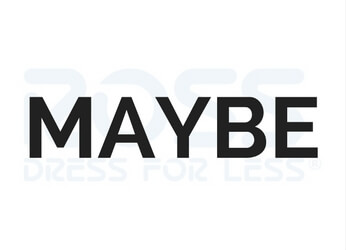 Our research shows some job candidates report drug screening during the hiring process and others do not. It is likely that Ross does not drug test for entry-level positions such as Retail Associate, unless there is an accident on the job or other indication of drug use. However, Store Protection Specialists may be required to take a drug screening as a condition of employment.
Additional screening and/or background checks may be required for higher-level management jobs.
[adinserter block="2″]
Possible Ross Interview Questions & Tips

Here are some typical interview questions that have been reported by Ross job candidates.
Why do you want to work for Ross?
Ross is looking for employees who want to provide great customer service and help people find stylish merchandise at bargain prices. Tell your interviewer what you like about retail such as serving customers and being a part of the fashion industry, or helping find great deals. Have a positive attitude and be friendly.
What would you do if you saw a customer stealing?
Ross stores work hard to mitigate loss due to theft, but it happens. Notify Store Protection (security) if you witness theft. You should also mention that staying alert and being present on the sales floor can help prevent theft.
What is your availability on evenings and weekends?
The more flexible and available you are, the better a job candidate you will be. Retail stores like Ross need reliable employees who will come to work for assigned shifts.
Other tips for a successful interview
Be friendly and professional and dress neatly. Arrive on time for your interview. Bring a copy of your resume or be prepared to write down your employment history.
Make sure you offer a phone number where the hiring manager can easily reach you if they have more questions or want to make you an offer. Good luck!