Marshalls Jobs & Careers – Application, How to Apply, Requirements & Interview Tips
Last Updated:
September 20th, 2019

by

If you love home goods, fashion, and a good deal, then Marshalls careers might be a good fit for you. Read on to learn how to get hired at one of the most innovative retailers in the world.

Marshalls' appeal is obvious. The off-price retailer features apparel, footwear, accessories and home goods. What's more, the company is known for their work/life balance consciousness. They are also known for providing employees with great opportunities for job growth.

The following guide will share just a few current vacancies. We will walk you through the application process. We will also give you a little more insight about the company. That can help you get your foot in the door and become a part of the Marshalls family.

Whether it's Retail Sales Associate, Merchandise Coordinator, Backroom Coordinator, or Human Resources Assistant, Marshalls is bursting with job opportunities. Keep reading to find out how to get your foot in the door and land a job with real potential for growth here.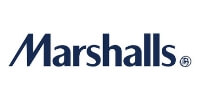 Marshalls Jobs & Careers

Most Marshalls applicants find their opportunities online. An extensive list of corporate and retail jobs is available on the Marshalls careers page, where an online form makes applying for a job easy.
The parent company of Marshalls, TJX, has over 4,000 stores spread out over 3 countries and offers a wide range of jobs and careers, including:
Retail Sales Associate
As the core of the brick and mortar stores, Retail Sales Associates are the people who make sure everything is running smoothly each day.
This is an entry-level job where you will deal with merchandise presentation, processing orders, updating markdowns, performing the role of cashier, and of course providing customer service including in the dressing room. This is a role for someone who enjoys greeting, interacting with, and thanking customers and has the flexibility to maintain multiple roles at once.
If you love being in a retail environment and helping customers discover surprise deals, then this is the job for you. A nice bonus is the 10-20% employee discount you get on all Marshalls merchandise.
Merchandise Coordinator
This position is where a creative, take-the-lead type can really shine. The Merchandise Coordinator is the person who executes all merchandising plans and priorities on the floor and communicates with management and sales associates. This is also the person responsible for training Associates in proper merchandising procedures and markdowns.
If you are a person who finds themselves drawn to exceptionally nice retail displays, enjoys wardrobe styling and loves communicating with others, this is the job for you.
Backroom Coordinator
If you have a knack for organizing, coordinating, and communicating, this might be just the position you are looking for. Backroom Coordinators are the folks working behind the scenes. They account for every delivery truck's contents and set up for merchandisers to take to the sales floor when the time comes.
This is a job for a person with great organizational skills and a keen eye for detail. Good communications skills don't hurt, either.
If you have a knack for communicating and love sorting, organizing, and keeping track of things, then this is a wonderful fit for you.
Customer Experience Coordinator
If you have high standards for customer service and like to keep everyone happy, this this might be a place you could thrive. The Customer Experience Coordinator is the person on the front end responsible for operational controls and ensuring every customer walking out the door has had a top-notch experience.
This is the person who trains all associates on customer service standards and audits and approves all front-end paperwork. This is a job for a stickler for detail and a slave to procedure who enjoys communication.
If you love keeping processes on track, interacting with and training people, and enjoy a little responsibility, then this is a wonderful fit for you.
Loss Prevention Detective
Do you enjoy working independently and have an interest in criminal justice? You might enjoy this position. A Loss Prevention Detective at Marshalls wears a lot of hats, including conducting surveillance, making safety inspections, overseeing incoming shipments, monthly safety checks, parking enforcement, and so much more. If it involves safety, security, or investigation, the Loss Prevention Officer is on it.
If you are a skilled communicator who likes enforcing the rules (in a good, friendly way) and keeping things on-track, then this is a great position for you. This is an entry-level job, but applicants with security or other relevant experience will be given preference.
Human Resources Assistant
If you are a problem solver with a couple of years of administrative experience (ideally in Human Resources), then this might be the opportunity for you. The Human Resources Assistant is responsible for strategizing with Human Resources and the Development teams who assist with managing day-to-day departmental operations.
This role includes monitoring and ensuring proper payroll functions as well as assisting in new hire and associate benefit orientations. This is a job for someone with strong organization skills and effective planning and executing skills.
If you love administration, working behind the scenes, and being a part of what makes a large organization run smoothly, then this could be just the fit for you. This job requires an Associates degree or higher.
Marshalls Management Jobs
Management jobs at Marshalls abound, and usually begin at the Assistant Store Manager. Assistant Store Managers work to help the Store Managers with merchandising, customer service, and human resources. They hire, train, supervise, and develop most of the team of hourly associates.
This position also takes the lead in developing creative strategies to increase store sales. What this adds up to is someone with solid communication skills who enjoys multitasking and leadership.This is an amazing opportunity for someone with a couple of years of retail management experience who is looking to increase their responsibility.
Assistant Managers are often promoted to Store Managers. They are responsible for store expense control and payroll to optimize business. They work with their staff on increased loss prevention security and ensuring great customer experiences. Store Managers also mentor Assistant Managers to help them move into Store Manager positions.
They report to their District Managers. District Managers in charge of supervising 6 high volume retail stores in a district. They must be fully responsible for recruiting, hiring, and training Store Management.
This role includes solving operational, management, and merchandising issues quickly and efficiently. Ideally, this is a person who has been working in big-box retail management. A natural leader who knows how to promote company culture and spots problems and fixes them before they become serious would thrive in this position.
Seasonal Job Openings
During the Christmas season (October-January), Marshalls hires Seasonal Retail Sales Associates to help with the busiest time of the year in retail. This is a great temporary opportunity that can be leveraged into a permanent job with the company.
How Much Does Marshalls Pay (Hourly and Salary)?

Marshalls offers comparable pay with most retail jobs, and discounts on merchandise ranging from 10 to 20%. Part-time employees shouldn't expect to receive huge benefits packages, but full-timers and salaried staff get health, dental, and vision benefits as well as a 401K, vacation and sick days, and management positions come with seasonal bonuses.
They offer educational grants to college-bound employees who have been with the company for 2 years or more. They also give seasonal bonuses to some retail associates.
Hourly pay for sales associates starts at $9/hour, rising up to $112,000/year for corporate-level management. To give you an idea of the industry standard: Forever 21 pays sales associates an average $9/hour, and Gap pays $10 on average. Some of the most popular jobs at Marshalls pay as follows:
Seasonal Sales Associates: $9- $11/hour
Retail Sales Associates: $9- $11/hour
Merchandise Coordinator: $11 – $16/hour
Backroom Coordinator: $11 – $14/hour
Customer Experience Coordinator: $10- $12/hour
Loss-Prevention Detective: $12 – $17/hour
Human Resources Assistant: $28K – $45K
Assistant Store Manager: $36K – $57K
Store Manager: $51K – $84K
District Manager: $85K – $112K
How Old do You Have to be to Work at Marshalls?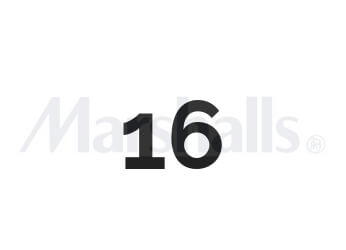 Generally, the minimum age to work at Marshalls is 16 for all retail sales positions. Many entry-level positions are filled by students, because of the flexible part-time hours available. Management jobs will require applicants to be 18, but are often hired from within from lower-level employees looking to advance.
16-year-olds are welcome to apply for the positions of:
Seasonal Sales Associate
Retail Sales Associate
Customer Experience Coordinator
Does Marshalls Drug Test?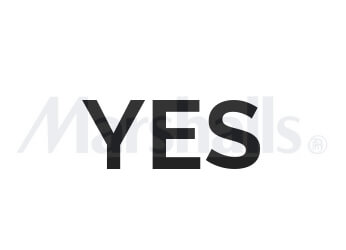 Marshalls does ask their prospective employees to submit to a drug test. They typically do not conduct comprehensive background checks.
[adinserter block="2″]
Possible Marshalls Interview Questions & Tips


So your application is in, and you've landed an interview. Fantastic! Now is the time to get yourself ready for primetime by studying up and preparing for the interview. These are some of the questions you should expect:
Why Do You Want to Work at Marshalls?
Huge tip: do not tell the interviewer that you need the money. Talk about the company culture and how it agrees with you. Explain that the opportunity for you to learn about the retail and customer service experience is something that you want.
You will earn huge bonus points for mentioning that you appreciate the Marshalls promise of surprising their customers.
What Do You Think it Takes to be Successful in Retail?
Talk about well-trained staff who can easily assist customers, delivering excellent customer service, and of course the value of a product that people want to buy.
What is Your Greatest Weakness?
Bear in mind that Marshalls hiring staff doesn't care about how much you like Twinkies. Now is your opportunity to admit a part of the job that you don't have that much experience with, but are ready and willing to learn more about.
If you are interviewing for a sales or management position, your main job will be to engage with customers and associates. They are testing you to see how you see yourself fitting into the company.
What is Your Definition of Customer Service?
Don't hesitate to use some examples of great customer service you have witnessed or provided. They want to know that you understand how to go above and beyond to make each customer feel special and cared for.
How to Dress for Your Marshalls Interview
Dress sharp, business casual, and make sure you are well-groomed. Marshalls offers a low-key sales environment with an emphasis on customer experience. So, you don't want to look too "out there," but you shouldn't be afraid to allow a little of your personal style to come through.