Robeks Jobs & Careers – Application, How to Apply, Requirements & Interview Tips
Last Updated:
September 20th, 2019

by

Careers at Robeks offer a healthy way to get started in the food industry. Robeks is a smoothie franchise that specializes in natural ingredients and good-for-you flavor. With menu items like Tropi-kale Smoothies and Green Bliss Bowls, Robeks has all your nutritional needs covered.

There are several jobs available at Robeks, ranging from Associate to Manager. Working at Robeks is often a great choice for students because the work schedule can flex to fit around classes. There are also free and discounted smoothie options for employees.

The company began in Los Angeles in 1996 and has been growing steadily ever since. Most Robeks Franchises are on the East and West Coasts of the U.S., but more stores are being added and you may find one near you. You can check the handy store locator on their website to find the closest one.

This guide will walk you through the process of getting hired at Robeks. You'll learn about the positions that are available, how to apply, and even how to stand out in your interview. Whether you love wheatgrass or not, this guide will show you how to get started.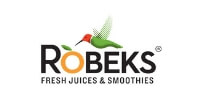 Robeks Jobs & Careers

To apply, you'll need to actually go to your local Robeks. Each one is locally owned and operated franchise, so there is no online application. You can, however, have a look at the application form here. You can fill it out online and then take it with you when you're ready to apply, or ask for the form in person.
There are several positions available at Robeks, including:
Cashier
A Cashier's job begins as soon as a customer walks in the door. They greet the customer and may also chat with them a little if the store is not too busy. Many Robeks employees say getting to know regular customers is one of the the things they enjoy about the job.
Cashiers need to be familiar with the menu to make suggestions and input orders quickly. They also need solid basic math skills for making change and working the cash register. You'll make a great Cashier if you are friendly and willing to learn.
Food Prep Associate
As a Food Prep Associate, you'll make the smoothie magic happen. To make a lot of smoothies, you need a lot of washed, peeled and chopped fruits and veggies. You also need accurate measurements and a clean workspace. Food Prep Associates do it all.
If you enjoy cooking and learning about the way different ingredients combine, this could be an interesting position. You can learn about nutrition in this position, so if food interests you this could be a good fit.
Shift Lead
At any Robeks location, it takes more than green juice to keep the business running. Shift Leads share some smoothie responsibilities with other employees, but they are also in charge of several other important aspects of the store.
Shift Leads keep track of inventory, making sure there are enough fruits and vegetables ready to fill up hungry customers. They open and close stores, and count cash register drawers at the end of each shift. If a customer has a problem, it's up to the Shift Lead to find a solution.
Ideal applicants for this position have a high school diploma or the equivalent and at least one year of experience in food service or retail. You'll be an effective Shift Lead if you enjoy motivating and teaching other people.
Manager
Managers oversee every part of the business. Their job includes all the responsibilities of the Shift Lead, plus hiring and training employees and increasing sales. Managers need creativity to solve problems other team members or customers bring to them.
To be a Manager, you'll need your own transportation and a valid driver's license so you can help with banking duties. You'll also need a high school diploma or the equivalent, and if you have some experience in management it's even better.
Robeks Corporate Jobs
It takes equipment to make good smoothies. You need refrigerators and blenders, among other things. If they're not working properly, a Service Engineer can help get the store up and running again.
Service Engineers are knowledgeable about a range of machinery and often help design stores and install equipment. They also do inspections to keep everything working the way it should. Typically, Service Engineers have a bachelor's degree or higher in engineering or a related field.
HR Managers do their best to create a good culture within the company. They make recommendations on policy changes to protect employees and ensure the company is offering a competitive salary. They also help the company comply with laws from the local level all the way up to the federal level.
You'll need a bachelor's degree in a related field, and previous experience is helpful. You're a great candidate for this job if you have excellent multitasking and leadership skills.
How Much Does Robeks Pay?


The average hourly pay for a Cashier at Robeks is $8.00 an hour, and the average for Managers is a bit higher at $11.00 an hour. Some benefits, like insurance, retirement options and paid time off are only available to corporate employees and Managers, but employees at all levels enjoy free or discounted smoothies.
To get a feel for how that stacks up against similar employers, the average hourly rate for McDonald's Crew Members is $8.00-$9.00 an hour, and General Managers can be paid up to $68,000 a year.
Cashier: $7.00-$9.00 an hour
Smoothie Prep: $7.00-$9.00 an hour
Shift Lead: $9.00-$10.00 an hour
Manager: $10.00-$11.00 an hour
Service Engineer: $65,500 a year
HR Manager: $64,800 a year
How Old Do You Have to Be to Work at Robeks?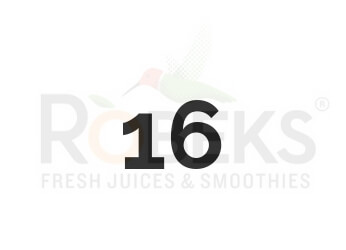 The minimum age for entry-level jobs at Robeks is 16. You'll probably need to be at least 18 to be considered for a Shift Lead or Manager position. While there's technically no age restriction to apply for corporate positions with Robeks, you'll need a bachelor's degree or quite a bit of experience.
16-year-olds can apply for the following positions at Robeks:
Does Robeks Drug Test?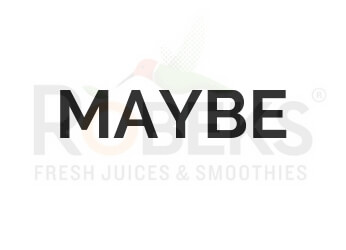 Applying to Robeks may involve a drug test and background check. It's a franchise, so it's up to the individual Franchise Owner and Manager to decide whether or not to do these checks on potential employees. Some locations may be more likely to drug test than others.
If you do need to take a drug test, it will be a standard one. Be sure to have a photo ID handy, just in case.
Possible Robeks Interview Questions and Tips

Why Do You Want to Work at Robeks?
This fairly common question is your chance to differentiate yourself from other applicants. Think about what you would enjoy about the job, and what you might be good at. If you're a smoothie aficionado yourself, or you would enjoy chatting with customers, this is a great chance to say that.
It can be helpful to spend a moment getting to know the Robeks brand story, and then use some of the same words in your answer.
If You Were a Fruit, What Fruit Would You Be? Why?
This is a golden opportunity to showcase your personality and creativity. Choose one of the qualities that makes you, you, and then match it to a fruit. You can have some fun with this one and highlight your best characteristics at the same time.
For example, you could say you'd be a pineapple because you're down to earth and pineapples grow low to the ground.
Name the Personal Accomplishment You're Most Proud of.
Some people feel awkward talking about themselves this way, but being prepared for this question can make you a lot more comfortable with your answer. Everyone is awesome at something; find what it is for you and own it.
Think of something you've had to work hard for, whether that's a friendship, an award, overcoming an illness or something else. Then, do your best to describe the challenge, what you did to meet it and the results in a few sentences.
Know the Menu.
Before you go in for your interview, have a look at what's on the menu. While you certainly don't need to memorize the whole thing, having a general idea of what's available will show that you're serious about the position.
Checking out the menu in advance will also give you a head start on your training after your successful interview!