Payless Jobs & Careers – Application, How to Apply, Requirements & Interview Tips
Last Updated:
September 20th, 2019

by

Is a Payless ShoeSource career the right one for you? Throughout this guide, we will help you answer that question!

Payless ShoeSource began in Topeka, Kansas in 1956. They have now grown to over 18,000 associates across nearly 3,600 stores in 40 countries.

This global brand began with a simple mission. It is one that it still lives by today. "Be the go to, get more, pay less shoe store for [their] target customers".

Payless ShoeSource is known for offering family footwear that is trendy. They have a wide range of styles and occasions. They are also affordable for every member of the family.

Their primary focus is affordable shoes. However, Payless ShoeSource stores do additionally carry some accessories.

In addition to its affordability, Payless ShoeSource offers a unique, self-service model. That allows customers the freedom to explore availability inventory independently.

Store employees are available to answer questions. They can assist with fit or check the backroom for additional sizes. Excellent customer service is one of the many areas Payless ShoeSource prides itself on!

Joining the team at Payless ShoeSource means joining a fun, engaging work environment where you have the opportunity to interact with a variety of people, from customers to coworkers. Does this sound like the place for you? Read on for overviews of the most popular open positions as well as everything you will need to know about the application process.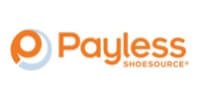 Payless ShoeSource Jobs & Careers

Applying for a job at Payless ShoeSource is as easy as logging onto the Careers section of their website and searching available jobs. There are a number of roles available across their stores and distribution center, including Part-time Store Associate, Full-time Store Associate, Maintenance Team Member, Pick/Pack Team Member and Lift Truck Operator.
Part-time Store Associate
Part-time Store Associates are primarily responsible for meeting sales goals and customer needs. They great customers, answer questions, make suggestions as needed and work with fellow teammates to ensure an excellent customer experience for each guest. Teamwork is a key requirement in this role!
In addition, Part-time Store Associates oversee the cash register and overall checkout process, ensuring customers are served in a timely and efficient manner. Physical requirements of this role include the ability to lift items up to 40 pounds for several feet. This entry-level, part-time role offers a flexible schedule consisting of up to 20 hours per week.
Full-time Store Associate
Full-time Store Associates have many of the same responsibilities as Part-time Store Associates. This includes meeting sales goals by working with customers, making product suggestions, overseeing the checkout process and overall ensuring an excellent customer shopping experience.
The key difference between Full-time Store Associates and Part-time Store Associates is in the working hours. While Part-time Store Associates can expect to work up to 20 hours per week, Full-time Store Associates can work up to 38 hours per week.
Maintenance Team Member
Maintenance Team Members are responsible for maintaining and repairing equipment in the distribution center as needed. This includes mechanical components, forklift repair, welding, cutting, conveyor belts, and more. The ideal candidate for this role has a mechanical background and is comfortable and familiar working with tools.
Two years of previous experience in maintenance and repair is a necessity for this role, as is computer literacy. If you enjoy working with tools and the satisfaction of fixing equipment, then this may be the role for you!
Pick/Pack Team Member
Pick/Pack Team Members work out of the distribution center. They are responsible for scanning store order documents, pulling items to fill those orders, labeling them appropriately and placing them on the conveyor belt for shipping. Attention to detail is key in this role!
There are several physical requirements in this role, including the ability to reach overhead, lift 45-pound cases repeatedly throughout the day, and stand on concrete for 10 hours or more. This role is ideal for individuals that are able to maintain a positive attitude, work at a consistent pace, have an eye for safety and are able to meet productivity goals.
Lift Truck Operator
Lift Truck Operators also work out of the Payless ShoeSource distribution center. Responsibilities in this role include lifting 25-45 pound cases in order to either set them up for delivery or put them away in the center. This is a highly physical role, and applicants must be able to work quickly and accurately while maintaining a strong eye towards safety.
This is an entry-level position and Lift Truck Operators can expect extensive training from Payless ShoeSource on driving each type of vehicle. This role is ideal for individuals that enjoy physical labor while working as part of a team.
Payless ShoeSource Manager Jobs
There are several management positions available in Payless ShoeSource stores including Assistant Store Leader, Store Leader and Multi-Store Leader.
Assistant Store Leaders are responsible for overseeing Store Associates to ensure an excellent customer experience. In addition, individuals in this role are responsible for making sure the store looks clean, organized and fully stocked at all times. This role is ideal for go-getters that are willing to jump in where needed, from taking on the responsibilities of a Store Associate to learning and working with the Store Leader.
Store Leaders oversee all store operations, including employees, sales goals, cleanliness and customer satisfaction. They act as a coach for other employees, modeling customer service skills and selling techniques.
Individuals in this role recruit and train team members, provide ongoing feedback, conduct performance reviews and develop the weekly work schedule. They, along with the Assistant Store Leader, additionally make bank deposits, open and close the store and act as an emergency contact for the store as needed.
Multi-Store Leaders oversee store operations across two stores, working closely with store management to ensure all sales and overall business goals are met. This role is ideal for individuals who have a strong ability to work closely with people, both as colleagues and as customers. Multi-Store Leaders are multi-taskers, able to jump in where needed and make decisions across both stores under their management.
How Much Does Payless ShoeSource Pay (Hourly & Salary)?


Payless ShoeSource offers a number of great benefits depending on your role. In addition to extensive training opportunities and a product discount, other benefits include medical, dental and vision insurance, pre-tax savings plans such as a Health Saving Account and commuter benefits, paid time off and sick leave, life insurance, short- and long-term disability insurance, a 401(K) plan and adoption assistance.
Full and Part-time Sales Associates earn an average of $8 per hour while Store Leaders average $38,485 per year. By comparison, Part-time Sales Associates' pay is equal to that of similar roles at both Foot Locker and Champs Sports. The pay ranges for the most popular jobs at Payless ShoeSource are as follows:
Part-time Sales Associate: $7.25 – $11/hour
Full-time Sales Associate: $7.25 – $11/hour
Maintenance Team Member: $44,000 – $49,000/year
Assistant Store Leader: $9 – $15/hour
Store Leader: $26,000 – $60,000/year
Multi-Store Leader: $31,000 – $60,000/year
How Old Do You Have to be to Work at Payless ShoeSource?

The minimum age to work at Payless ShoeSource is 17 years old. Entry-level positions available include:
Part-time Sales Associate
Full-time Sales Associate
Lift Truck Operator
Pick/Pack Team Member
Does Payless ShoeSource Drug Test?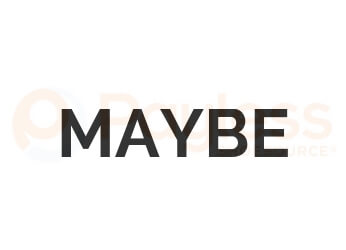 Some Payless ShoeSource employees say that they do not conduct drug testing while others have said they were tested prior to being hired. It is important to assume that drug testing may be possible, and prepare appropriately.
Possible Payless ShoeSource Interview Questions & Tips


Did you get an interview at Payless ShoeSource? Congratulations! To help you prepare, we've compiled a list of the most popular interview questions as well as some tips for answering them below.
Why do you want to work for Payless ShoeSource?
This is a very common interview question and one you should be prepared to answer. With all of the available employment opportunities out there, why did you choose Payless ShoeSource?
Do you have a love of shoes and a passion for people? Do you enjoy working as part of a team?
Maybe it's the fast-paced work environment or the ability to stay current on the latest footwear trends that you find the most exciting. Whatever it may be, be sure to share your excitement with your interviewer!
How do you handle a difficult customer?
Let your customer service skills shine for this one! While customers won't always be happy, it is your responsibility to try and turn that around for them. What are some ways in which you have done this in the past?
Come prepared with some examples of previous times in which you've worked with a difficult customer and what techniques you used to try and make them happy. When answering this question, remember to keep things positive and steer clear of bad mouthing the customer.
How would you handle multiple customers at once?
This question is really about your ability to multi-task. Bring some examples of times where you've had multiple things to get done and how you handled them. Remember, the customer experience is key, so be sure to consider how you want the customer to feel when interacting with them.
This is an excellent opportunity to again share your customer service and communication skills with your interviewer. Maintaining open and proactive communication with the multiple customers in the store will help them feel heard and welcome.
How to Dress for your Payless ShoeSource Interview
First impressions are very important! When deciding on what to wear to your interview, consider business casual or business professional dress, depending on what role you're applying for. As with any interview, you will want to look clean and put together.
What to Bring to your Payless ShoeSource Interview
Even though you applied online, it's always a good idea to have some copies of your resume with you. Take notes during your interview and be sure to come prepared with questions for your interviewer. Lastly, have examples and your positive attitude ready!