Journeys Jobs & Careers – Application, How to Apply, Requirements & Interview Tips
Last Updated:
September 20th, 2019

by

Are Journeys careers calling your name? We have you covered! This guide will help you learn more about this exciting and fun company.

The Journeys brand began in 1986 and is part of the Journeys Group, which includes Journeys Kidz, Shi by Journeys, Underground by Journeys, Schuh, Schuh Kids and Little Burgundy. Journeys specializes in teen retail, focusing on branded footwear and accessories. They currently operate over 800 stores across the US, Puerto Rico and Canada.

Journeys is known for its fresh styles and teen-friendly attitude and the brand aims to be "an attitude you can wear!" Beyond a retail store, Journeys is "an extension of the teen lifestyle" and stores feature attractive displays and TVs playing the latest music videos.

Read on for overviews of the most popular open positions and tips and tricks for landing your ideal role at Journeys!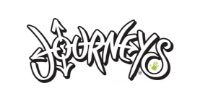 Journeys Jobs & Careers

To apply for a job at Journeys, simply log onto the Careers section of their website, choose your work site, enter your desired work location and fill out an application!
Journeys offers a variety of roles in their retail stores, home office, distribution center and customer service. Among the excellent opportunities available are Part-time Sales Associate, Part-time Sales Lead, Customer Service Representative and Visual Merchandising Communications Specialist.
Part-time Sales Associate
The Part-time Sales Associate role is the most common position available at Journeys. Part-time Sales Associates handle all cash register transactions, including both cash and credit card payments.
In addition, Part-time Sales Associates are responsible for meeting sales goals, receiving and sending merchandise shipments, following all Loss Prevention practices and ensuring the store and stock room remain clean and organized.
This entry-level role is ideal for individuals that are excited about providing a fun customer experience, have an eye for the latest fashion trends and enjoy working as part of a team. Does this sound like you? Apply!
Part-time Sales Lead
The Part-time Sales Lead role requires at least one year of experience working at an apparel retailer. Individuals in this role are responsible for driving sales through excellent customer service and adherence to the signature "Journeys Attitude", keeping in mind teen culture and the latest trends.
There are some physical requirements in this role, including the ability to kneel and squat, to stand for up to 8 hours per day and carry up to 40 pounds.
Customer Service Representative
Customer Service Representatives work out of Journeys' home office located in Nashville, TN. Individuals in this role are responsible for providing excellent customer service and supporting stores and customers, both in-store and online. They are problem solvers, ensuring each customer receives the best possible service.
If you love working with customers in a fast-paced environment, answering questions and earning customer trust, this is the role for you. Multi-tasking is key for Customer Service Representatives, as they are expected to engage customers via phone, email, web and social media.
Visual Merchandising Communications Specialist
Visual Merchandising Communications Specialist also work out of Journeys' home office in Nashville, TN. Individuals in this role are responsible for managing and deploying all visual merchandising communications across the Journeys Group. This role supports stores with their visual merchandising, answering questions, filling requests and listening to all store feedback.
A bachelors degree in Marketing, Art or Design are preferred for applicants in this role, along with 2 years of experience in Journeys store management. There are also several technical requirements, such as digital photo editing and Photoshop knowledge. This is an exciting role for applicants passionate about visual merchandising, display creation and providing an excellent customer experience.
Journeys Manager Jobs
There are a variety of management positions available in Journeys stores including Assistant Store Manager/Manager in Training, Store Manager, District Manager in Training and District.
Assistant Store Managers/Managers in Training are responsible for recruiting and developing the sales team, training of all store employees, assisting with the weekly staff schedule and managing the store in the Store Manager's absence. Maintaining a safe, fun work environment is an important aspect of this role as is a customer-first mentality. This is a 45-hour per week role that requires previous management experience and at least 6 months of retail sales experience.
Store Managers oversee all aspects of the day-to-day operation of their store. They are responsible for motivating their staff to achieve sales goals, ensuring the store is adhering to Journeys' store standards, and providing a fun shopping experience to customers.
Store Managers are employee coaches, recruiting, training and developing the staff. They are both customer and team-obsessed, resolving issues quickly and effectively.
The District Manager in Training is responsible for achieving all sales goals for their home store. They work with the District Manager to evaluate employee performance, recruit and interview management candidates, and developing store employees. The District Manager in Training role is an exciting one, and is a stepping-stone in the path to becoming a District Manager.
The District Manager oversees all stores within a given district, working closely with store management and the District Manager in Training to ensure adherence to brand standards, an excellent customer experience and the achievement of sales targets across their district. Fun fact: all current District Managers began as store employees!
Seasonal Job Openings
In preparation for the end-of-year holiday rush, Journeys hires seasonal sales associates for added coverage from November through early January. Seasonal Part-time Sales Associate positions are often available at stores throughout all Journeys stores.
How Much Does Journeys Pay (Hourly & Salary)?


Journeys believes in caring for its employees, and they offer a variety of excellent benefits including a generous, 40% off store discount, healthcare coverage, and a 401(k). Additional benefits include cell phone discounts, an employee assistance program, bonuses, long and short-term disability insurance, life insurance, paid vacation packages and community service hours. Benefits may vary based on position.
Part-time Sales Associates earn an average of $8 per hour while Store Managers average $33,500 per year. The hourly average for Part-time Sales Associates is equal to that of similar roles at both Foot Locker and Champs Sports. The pay ranges for the most popular jobs at Journeys are as follows:
Part-time Sales Associate: $7.25 – $11/hour
Customer Service Representative: $7.25 – $16/hour
Visual Merchandising Communications Specialist: $29,000 – $41,000/year
Assistant Store Manager: $26,000 – $38,000/year
Store Manager: $31,000 – $55,000/year
District Manager in Training: $49,000 – $54,000/year
District Manager: $55,000 – $80,000/year
How old do you have to be to work at Journeys?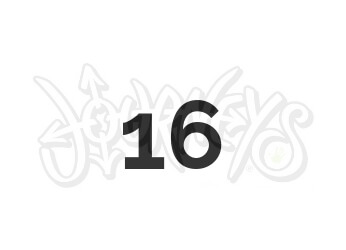 The minimum employment age at Journeys is 16 years old. Entry-level positions available include:
Part-time Sales Associate
Seasonal Part-time Sales Associate
Does Journeys drug test?

Journeys employees say that Journeys does not conduct pre-employment or random drug tests. That said, policies change frequently and it is important to go into the application process assuming that a drug test may be involved.
Possible Journeys Interview Questions & Tips


Did you land an interview at Journeys? Congratulations! Read below for some of the most common questions and tips for nailing your interview.
Why do you want to work for Journeys?
This question will almost certainly come up during your interview, so be sure to have an answer ready! There are many employment opportunities available out there. Why did you choose to work for Journeys?
Did their exciting, youthful company culture attract you? Are you a big fan of shoes and enjoy staying current on the latest trends? Maybe you love working with customers in a fast-paced environment. Share your excitement for the brand and the role with your interviewer!
How do you handle an unhappy customer?
This is a great opportunity to allow your excellent customer service skills to shine. We all know that, unfortunately, not all customers will be happy. How do you go about turning that experience around for them?
It's a good idea to prepare some examples of times in the past where you have worked with someone who was unhappy and share the steps you took to change their mind. Remember to keep it positive and not bad-mouth customers!
Tell me about how you would sell this item.
Come prepared for this question as it comes up frequently! Get excited about the item and work to get your interviewer excited about buying it from you. Consider discussing the latest footwear or fashion trends and how this item fits into those trends.
Whether you are familiar with the item or not, the idea is to show off your selling skills to your interviewer. Ask questions, listen to the "customer" in this situation and try to make the item fit into their needs.
How to dress for your Journeys interview
When dressing for your Journeys interview, remember the "Journeys Attitude". Many employees suggest dressing more casually and reflective of the Journeys culture.
It's okay to let your fashion sense shine a bit, so long as your outfit is clean and well put together. Business casual is also a great option. For management roles, business professional may be best.
What to bring to your Journeys interview
Even though you applied online, it's a good idea to have a few copies of your resume on hand. Bring a pen and notepad for taking notes during the interview, and on which to write any questions you may want to ask. Lastly, bring your positive, friendly attitude and prepare to wow your interviewer!