Icing Jobs & Careers – Application, How to Apply, Requirements & Interview Tips
Last Updated:
September 20th, 2019

by

Icing careers are all about fun and fashion. These stores are for young women in the key 18-35 demographic. They have accessories for women who need sassier options than what they can find in their sister company Claire's stores.

In addition to jewelry and hair accompaniments, Icing offers other fashionable products like handbags, wall décor, and stationery, to name a few. Anyone who works here will enjoy trendy, chic surroundings. They have great options for brides, too!

This guide will help you land a job at Icing where you can work in up-to-date women's merchandise all year long. The jobs are good for stylish young women who have an edge and a voice and want to use it.

The stores are high-energy, so you must be too! Fun and upbeat are the key words for the stores, and the people who want to work in them.

There are some great perks for Icing employees. There's paid time off, a retirement savings plan, health benefits, and the all-important employee discount. Some of the positions include Third Key Holder, who is next in line behind the Store and Assistant Store Managers.

These positions may require some lifting and bending. You'll be moving the merchandise and help customers. The jobs all require some computer skills, as well as the ability to use the store's Point of Sale system to ring customers up.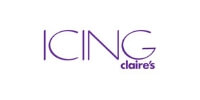 Icing Jobs and Careers

Many people apply online. Icing, like Claire's, is found all over the U.S. and in other countries, too. Once you find a location and position that works for you, click the link to apply specifically for that job.
The corporate jobs are with parent company Claire's, in departments such as Buying, Human Resources, Marketing, Merchandising, etc. All the jobs at Icing are in the field, at their stores.
Icing has a number of positions available for various skill levels, including:
Sales Associate
This is an entry-level position that only requires some high school; no diploma needed. You'll help the management team run the store, providing great customer service.
You'll also be working with the merchandise, and will receive training on how to pierce ears. For younger women who want to get into a fashionable store, this is an excellent opportunity!
Most of all, this person will help the clients have a fun shopping experience. You'll explain the products, ring them up, and answer questions that the shoppers might have about all the accessories available at your store. You'll also assist with promotions, discounts, and stock takedowns.
Third Keyholder
In this position, the employee is in line behind the Store and Assistant Store Managers to open and close up shop in their absence. Icing prefers a high school graduate with at least one year of retail experience. This can be an entry level job, as long as you do have a little bit of experience. A high school diploma is required.
Manager Jobs at Icing
These positions are either the Assistant Store Manager or the Store Manager. The Assistant Store Manager, as you probably guessed, assists the Store Manager in running the store. You'll help drive profitability for the store and work with the team members.
For this person, Icing needs a high school diploma and one year of previous retail management experience.
The Store Manager is in charge of the store's profitability, as well as managing the team members.  You'll be organizing the store, ensuring it runs smoothly, and making sure the merchandising is appropriate. The Manager should have a high school diploma and at least 1-2 years of retail management experience.
This person should be skilled at math, customer service, and able to analyze sales reports.
How Much Does Icing Pay (Hourly and Salary)?


Pay rates here are comparable with other retailers at the mall. Paid time off (PTO) is related to how long you've worked at the company. The longer you work there, the more PTO you're given.
As with all retail, you may have to juggle days off with your coworkers, since the store needs to be staffed.
The health plan and retirement benefits are provided for the salaried employees, who tend to be the Store Managers.
Sales Associate: $7-$10/hour
Third Key Holder: $7-$11/hour
Assistant Store Manager: $10-$15/hour
Store Manage: $27,000-$41,000/year
How old do you have to be to Work at Icing?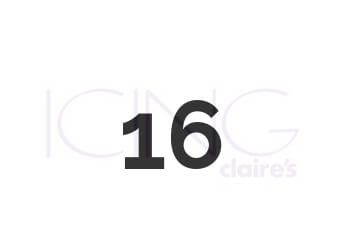 The company asks that its employees be sixteen or older. For the management jobs they prefer a high school diploma, but for the entry level Sales Assistant positions, only some high school is needed.
The most common, basic entry level position is:
However, if you have a year of retail experience, which some might consider entry level, Icing also employs:
Does Icing Drug Test?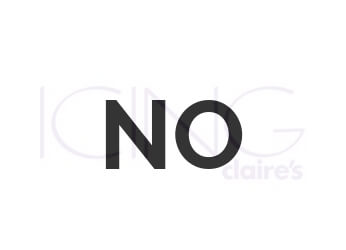 It doesn't appear that they do currently. Their Code of Conduct states that employees should be at work without being under the influence of drugs or alcohol. The use of illegal drugs at work will not be tolerated.
Possible Icing interview Questions and Tips


Got an interview? Terrific! Best to be prepared. Icing is aiming for a fun atmosphere for their customers to shop in. Managers will be looking for energetic types of people to work there.
Now is the time to bust out your fashionable and/or trendy clothes and accessories. Icing managers want to see someone who's clearly interested in the merchandise they sell.
You don't need a suit – unless it's incredibly stylish, and then you can show it off. Otherwise, they tend to be dowdy and you don't want that.  Nice shoes (not sneakers) are best for the interview. And if you already own some Icing "merch", show that off.
Remember that children come into the store too! Don't show too much skin. Clothes can be trendy, but not so full of holes that they're almost see-through.
Here are some questions that management might ask you when you walk in for your interview.
Why do you want to work at Icing?
These are fun, upbeat stores for fashionable young women. Trendy, modern people want to work there! For the younger, entry-level crowd, this is a great way to get retail experience in a setting that will suit your stylish personality.
If you're a chic woman who's interested in management, now or sometime in the future, this is a good place for you to learn.
How do you handle conflict with your coworkers or customers?
Managers don't want employees that are constantly sniping at one another, or complaining to their managers. They want you to be able to handle things like that yourself. Likewise, Icing wants their customers to have a good experience shopping at their stores.
Employees need to know how to handle conflicts or disagreements with the customers.
A great way to answer this question is to respond with a story of something that happened to you. Choose one that involved a conflict and explain how you resolved it. Managers want to hire problem-solvers.
And if you've seen some kind of conflict, maybe on your way in to the mall, you can describe what happened. What would you have done in that situation?
What other jobs have you had?
Be honest, because employers have ways of checking up on things! (They can go on social media, for a start.)
If this is your first job, you can talk about other things you've done; maybe tutoring or babysitting or helping elderly relatives with their computers! If you're a volunteer, let them know that as well.
Whatever you've done in the past that involves fashion, or dealing with people you don't know well, tell them. Anything that relates to what you'd be doing at Icing is great.
If it's not your first job, you can describe your previous ones. Do any of the jobs pertain to Icing – fashion, customer service, ringing up sales? If so, make sure you mention that to your interviewer.
If one or more of them didn't end well, don't blame the previous company or manager. You can say that it didn't work out, or it wasn't a good fit. Managers will respect you for not blaming other people.