HoneyBaked Ham Jobs & Careers – Application, How to Apply, Requirements & Interview Tips
Last Updated:
September 20th, 2019

by

HoneyBaked Ham Company careers offer a number of exciting opportunities to join the team that is a large part of people's favorite events and celebrations! Do you love HoneyBaked Ham's food and have a passion for people? A career with HoneyBaked Ham Company may just be for you!

The HoneyBaked Ham Company "celebrating life, one meal at a time". In business for more than 60 years, this brand continues to live by that mission, creating meals that are really special. They pride themselves on "bringing great people, great products and a great culture together to achieve great results".

The HoneyBaked Ham Company is results-driven and aims to consistently hire employees that are passionate about the company's mission. They have over 400 locations nationwide and ship over 600,000 packages of their delicious signature ham every year!

Care to learn more about working at The HoneyBaked Ham Company? You've come to the right place! Throughout this guide, you can expect to learn all about the most popular jobs, management and seasonal roles and what to expect throughout the application process. Read on for more!
The HoneyBaked Ham Company Jobs & Careers

Ready to apply for a job at The HoneyBaked Ham Company? Applying is easy! Simply visit their Careers page online and search their currently open roles. Their most common roles include Store Associate, Packaging Associate, Delivery Driver, Cashier/Food Prep and Production Associate.
Store Associate
Store Associates play a key role in the overall customer experience. They are responsible for providing excellent customer service by phone and in-store, assisting with food preparation as needed and maintaining overall store standards. They should display strong product knowledge and an ability to answer customer questions and requests.
This entry-level role is ideal for friendly individuals that enjoy bringing the company's high standards and values to life. Store Associates should also be willing to jump in to help where needed. While no prior experience is required, previous food preparation or customer service experience is preferred in this role. Does this sound like you? Apply today!
Packaging Associate
Packaging Associates are responsible for loading or unloading products, packing, shipping and receiving, ensuring food safety and maintaining a clean work environment. Applicants for this role should have a keen eye for detail as they are also responsible for inspecting products before shipping.
Packaging Associates should maintain strong food safety standards while keeping food waste low. At least 1 year of warehouse or assembly line experience is preferred but not required. There are some physical requirements for this role, including the ability to stand and move 90% of the time and some heavy lifting.
Delivery Driver
Delivery Drivers are responsible for loading and unloading the truck, disposing of expired or heavily damaged products and ensuring all products are delivered on time and accurately. They work independently much of the time and should expect heavier workloads during the holiday season.
If you are at least 21 years old, have a valid driver's license and a clean driving record and are able to pass a DOT physical, this may be the right role for you!
Cashier/Food Prep
The HoneyBaked Ham Company Cashiers play an important role in the overall customer experience. Individuals in this role are responsible for greeting all customers, answering questions as needed and working the cash register. Some food and drink preparation may be involved in this role as well.
Ideal candidates are willing to work a flexible schedule, are able to carry up to 25 pounds and are solid team players. You should apply for this role if you have a strong work ethic, excellent communication skills and an ability to problem solve effectively.
Production Associate
Production Associates are responsible for preparing, glazing, wrapping, slicing and pricing The HoneyBaked Ham Company's famous ham, turkey and side dishes. Additional responsibilities include maintaining proper inventory levels, ensuring a clean work environment and a strong desire to provide an excellent customer experience.
This role is ideal for team players passionate about food and food safety. Physical requirements include the ability to lift up to 60 pounds and stand for up to 8 hours. Do you love The HoneyBaked Ham Company's products and want to share that love with others? This is the role for you!
The HoneyBaked Ham Company Manager Jobs
The HoneyBaked Ham Company offers a number of manager positions throughout their stores. Those roles include Assistant Manager, General Manager and Fast Track General Manager.
Assistant Managers work with the General Manager to oversee store operations and achieve overall store sales, customer service and staff development goals. They assist with recruiting and training all associates in addition to providing an excellent work environment for all involved. Assistant Managers are go-getters, assisting in all aspects of store operations as needed.
General Managers oversee all store operations and are responsible for providing direction to store employees, ensuring all aspects of the store are aligned with the company's brand standards. They hire, train and develop their team, monitor sales growth and develop a holiday plan to sure goals are achieved. General Managers have a strong eye for safety of food, employees and customers.
The Fast Track General Manager role is a very interesting one. Individuals in this role train under a General Manager for an intensive 6 months before becoming General Managers themselves. Like General Managers, they are responsible for recruiting and training staff, monitoring sales growth and providing a top-notch customer experience.
Seasonal Job Openings
The end of year holiday season is The HoneyBaked Ham Company's busiest. During this time, they hire a number of seasonal positions, including Store Associates, Packaging Associates, Delivery Drivers, Gifting Associates and even Production Managers. While exact time frames may vary based on the position, seasonal employees are generally brought on starting in November through early January.
How Much Does The HoneyBaked Ham Company Pay (Hourly & Salary)?


The HoneyBaked Ham Company offers varying benefits based on full or part-time status. Part-time hourly employees can expect an employee discount, 401(k) plan and an Employee Assistance Program. In addition to those benefits, full-time salaried employees also receive medical, dental and vision insurance, life insurance, long and short term disability insurance, Flexible Spending Account options for both medical and childcare and tuition reimbursement.
Store Associates earn an average of $8 per hour while General Managers average $47,250 per year. This is close to store associate roles in similar stores. Store Associates at Edible Arrangements, for example, earn an average of $8.46 per hour. Pay ranges for the most popular jobs at The HoneyBaked Ham Company are as follows:
Store Associate: $7.25 – $13/hour
Packaging Associate: $7.25 – $13/hour
Cashier/Food Prep: $8 – $11/hour
Production Associate: $7.25 – $9/hour
Assistant Manager: $24,000 – $39,000/year
General Manager: $36,000 – $59,000/year
How Old do you Have to be to Work at The HoneyBaked Ham Company?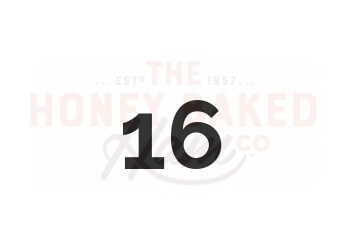 You must be at least 16 years old to work as a Store Associate at The HoneyBaked Ham Company and at least 18 years old for any roles that require use of the meat slicer. Entry-level positions available include:
Store Associate
Packaging Associate
Cashier/Food Prep
Does The HoneyBaked Ham Company Drug Test?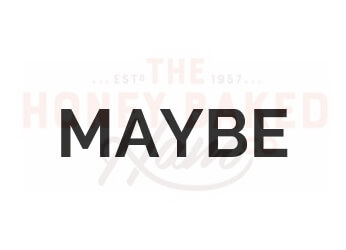 Drug screenings and background checks may be conducted prior to hiring a new employee. It is unclear if ongoing and/or random drug testing is conducted throughout employment.
Drug testing is especially strict for Delivery Drivers, as they will be operating a truck throughout their employment. As always, its best to go into the application process assuming a drug test may occur.
[adinserter block="2″]
Possible The HoneyBaked Ham Company Interview Questions & Tips


Are you preparing for an interview at The HoneyBaked Ham Company? Read on for some of the most commonly asked questions and how to answer them!
Why do You want to Work for The HoneyBaked Ham Company?
A commonly asked question, this is a great opportunity for you to discuss what you are most excited about with regards to joining the company. This could be because you have a passion for excellent customer service, love the product or are excited by the idea of helping someone celebrate a special occasion.
The HoneyBaked Ham Company is very team-focused. Describe your desire to work as part of a highly motivated team!
How would you Handle a Customer who is Angry or Upset?
Let your customer service skills shine for this one! Come prepared to share a couple of examples of a time when a customer was angry or upset and your actions helped turn that experience around for them.
Key points to talk about if this question comes up include your ability to listen and your problem solving skills. In the example you've chosen to discuss, did you ultimately have to escalate the customer to your manager? That's okay! Knowing when to escalate is an important customer service skill.
What do You think you can Contribute to HoneyBaked?
What do you bring to the table? This is your time to shine! Talk about your past experience(s) and how they will help you be successful at The HoneyBaked Ham Company.
If they ask you this, discuss your customer service skills and how you're a team player. Bring up some examples to help prove your point.
How to Dress for your HoneyBaked Ham Company Interview
A clean, neat appearance is key for food service roles. You should follow a business casual dress code for hourly interviews and business professional dress for a management role. Remember, first impressions go a long way!
What to Bring to your HoneyBaked Ham Company Interview
Bring a copy of your resume with you to the interview. It can never hurt to bring along a notepad for taking important notes throughout the interview as well. Additionally, come prepared with questions and examples and, of course, your friendly personality!