Edible Arrangements Jobs & Careers – Application, How to Apply, Requirements & Interview Tips
Last Updated:
September 20th, 2019

by

Edible Arrangements has become one of the standard alternatives to traditional flowers for special occasions.

Made with fruit and real, gourmet chocolate, their edible bouquet treats are a unique way to celebrate birthdays, milestones, or when you want to send a gift to show that you care.

The U.S.-based franchising business has been around since 1999 and has expanded to include franchises worldwide.

Product offerings also include boxed gift sets that include fruit dipped in chocolate as well as fresh-fruit-to-go products.

In the career guide below, we're sharing information on how you can apply for a job at Edible Arrangements as well as popular positions, the pay you can expect, age requirements and how to prepare for your interview.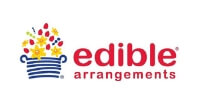 Edible Arrangements Jobs & Careers

Edible Arrangements stores are individually owned and operated so visiting your local store to find out about available positions is a great place to start. Prefer to look online? Try their website where they list store openings as well as jobs with their corporate offices.
A few of the popular Edible Arrangements jobs and careers are listed below:
Delivery Ambassador™
The Delivery Ambassador™ is on the front line of the Edible Arrangements customer service experience. Drivers are expected to maintain a professional image at all times and provide superior customer service.
Driver responsibilities include the following tasks:
Deliver all Edible® products to customers accurately and in an efficient and courteous manner.
Effectively manage all local delivery tickets
Accurately log tickets into the computer system
Locate and follow the most efficient routes
Load and unload product into the vehicle
Assist with additional tasks and duties where needed.
Keep vehicles clean, safe and well maintained
Ability to lift or carry up to 50 lbs.
Qualified applicants must have a high school diploma and valid state driver's license with a clean driving record. Preferred candidates must also have a good sense of direction, excellent communication skills, a team spirit and the ability to work well under pressure. Compensation is based on prior experience.
The Fruit Expert
The Edible Arrangements website describes The Fruit Expert® as being "responsible for creating the mouthwatering arrangements, dipped fruit™ boxes, and cut fruit for Edible® treat products". As the product creator, The Fruit Expert® must meet and surpass the standards outlined by the brand to create a superior customer experience.
General responsibilities include but are not limited to the following:
Build arrangements according to brand standards.
Prepare orders in accordance with customer requests.
Select and prepare fruit for each arrangement
Package product
Receive and appropriately store all supplies and equipment
Meet and perform cleaning and sanitation tasks according to store standards.
Demonstrate excellent product knowledge to support customer's needs
Greet and effectively connect with all customers
Discover customer needs and appropriately suggests products to enhance service and meet sales goals
Follow merchandising, and storage standards
Manage cash handling and register policies
Store Supervisor
Store Supervisors support management to help create a highly productive store environment. From training employees to maintaining a high-quality store experience, supervisors communicate effectively, pay close attention to detail and are great multi-taskers.
Preferred candidates can work 35-40 hours per week, have at least 1 year of supervisory experience and be able to assist with deliveries when needed. Previous food and beverage experience is a plus.
Store Manager
The Store Manager leads all store operations including the customer experience, sales productivity and brand standards. The ideal candidate provides excellent leadership to the team, has a firm grasp of customer service and understands how to create and manage a profitable store environment.
As the store overseer, the store manager should have a superior grasp of the Edible® product line and knowledge of how to best utilize this expertise to enhance the customer experience. Beyond customer service, recruiting and hiring qualified staff as well as providing training and coaching is paramount to the position. You will need strong math and money handling skills are needed as well.
Preferred candidates have at least 2-4 years of retail management experience and a high school diploma. The position includes a fast-paced environment, so managers should be able to manage the store independently and work well under pressure.
Problem-solving skills and the ability to handle confidential information are an integral part of this position so the manager must also exhibit good judgment. You will need to be able to lift and carry objects up to 50 lbs.
Franchise Business Consultant (Headquarters)
A Franchise Business Consultant is the liaison between the Edible Arrangements Brand and the franchise community. Consultants must be strong brand ambassadors as well as exhibit a full understanding and breadth of product knowledge that makes franchisees feel comfortable and supported.
This position is built on delivering value so qualified candidates must be fantastic communicators and work well under pressure. These trusted business advisors must fully understand, embrace and be able to convey brand and operating standards as well as revenue and business strategy to assist and support store owners/operators. A full grasp of non-compliance issues and franchise best practices is required.
How Much Does Edible Arrangements Pay (Hourly & Salary)?


Edible Arrangements currently corners the market for edible bouquet-inspired products, so there are limited options for similar products by competitors. Average starting pay for entry-level positions at Edible Arrangements start around $9/hr. and increases to over $57k for management level positions.
Here are some of the company's more popular positions and pay ranges.
Customer Service Representative: $8-$10/hr
Delivery Ambassador: $11-$13/hr
The Fruit Expert: $9-$11/hr
Store Manager: $14-$16/hr
Franchise Business Consultant: $57k-$62k
How Old Do You have to be to Work at Edible Arrangements?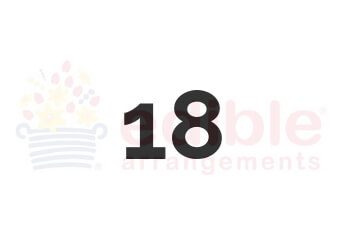 You have to be at least 18 to work at Edible Arrangements
The most popular entry-level jobs at Edible Arrangements include:
Delivery Ambassador™
The Fruit Expert®
Customer Service Representative
Does Edible Arrangements Drug Test?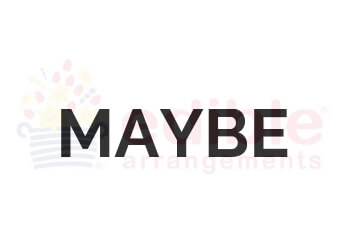 Our research found that answers varied. This may be a reflection of individual franchise policies.
Background checks for drivers were confirmed.
Possible Edible Arrangements Interview Questions & Tips

Do you have a job interview with Edible Arrangements? Congratulations, you have one foot in the door! Below you'll find sample questions and interview tips to help you prepare. Here are some common questions that your potential employer might ask:
Why do you want to work for Edible Arrangements?
What do you love about Edible Arrangements? The creative environment? Customer service experience? Something else? This question builds the foundation for how the interviewer will view you as a future employee and brand ambassador.
Edible Arrangements' success is built on customer service and brand awareness. Enthusiasm is a big part of the customer experience, so use this question as a chance to express what you'll bring to the table as a future employee.
Not sure what to say? Peruse their website to get a good feel for the brand and what draws you to their products and services and use this as a jumping off point for your response.
Do you have any customer service experience?
Customer service is the cornerstone of any product-based business so companies are looking for employees that can harness the feeling of the company's brand experience and convey it to customers. Questions like this one allow you to confidently share past experiences that are related to the job and open the door for you to demonstrate why you are best qualified for the position.
If you have little to no customer service experience, don't let this discourage you. Customer service is all about connecting with others. Be honest with your interviewer about your limited experience, and ensure them with a smile and great eye contact that you'd still be a good fit for the position.
Tell me a little bit about yourself?
Despite appearances, this is a great question and one that you can use to put all of your best qualities on display.
When considering your response, remember that this is a professional question and not a personal one. In other words, keep the Edible Arrangement position that you are applying for in the back your mind when responding. Despite the request for more information about "you", your answers should still be professional and applicable to the job that you are seeking.
Remember to stay positive and share only those experiences that will help the interviewer get a better feel for the type of employee you'll be on the job.
Helpful Interview Tip
As with any job interview, it's all about the first impression. Smiles and direct eye contact are of great value and you should use them often. They go a long way toward making both you and the interviewer comfortable while giving a good sense of how you'll relate to future customers.
How to Dress for Your Edible Arrangements Interview
The Edible Arrangements store is casual so keep that in mind when selecting that perfect outfit. As always, clothing should be clean, neat and environment-appropriate. You want whatever you select to complement your character and personality and not take away from it.
Extra tip: Take an updated résumé just in case they ask for it.
Benefits of Working at Edible Arrangements
Eligible employees can receive health insurance, retirement and life insurance benefits. Click here for a detailed description of benefits.