Gymboree Jobs & Careers – Application, How to Apply, Requirements & Interview Tips
Last Updated:
September 20th, 2019

by

If you're invigorated by an active work environment, then Gymboree careers could be the perfect fit for you. Does working with energetic little ones and helping their parents find that perfectly coordinated back-to-school outfit sound exciting?

If you can effortlessly juggle fashion, retail and a fast-paced work environment, then keep reading for more details.

Gymboree is an American-owned retail company that's been around since 1986. Headquartered in San Francisco, Gymboree owns over 900 retail stores specializing in quality, fashionable children's clothing in sizes newborn to 14.

They are part of the Gymboree Group, Inc. which includes the retail stores Janie and Jack, and Crazy 8.

This career guide walks you through the application process to help you land a job at Gymboree. From sales specialist to upper management, you'll learn about age requirements, pay ranges and interview preparation.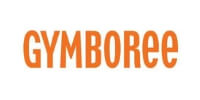 Gymboree Jobs & Careers
At Gymboree, there are a number of ways to apply for your favorite position. Gymboree Group, Inc. offers a job portal for their family of brands.
The job site is divided into the following three categories to make job hunting easy: Home Office Opportunities, Store and Field Management Opportunities and Distribution Center Opportunities. You can select your preferred category and then use their filter to choose a Gymboree location near you. Job search and recruitment sites like Glassdoor and Indeed offer a full list of openings as well.
A portion of popular Gymboree jobs and careers are listed below:
Sales Specialist
Gymboree sales specialists are on the front line of the customer experience. They are tasked with the responsibility of making sure that the customer experience is a positive one. The ideal candidate has great listening skills, is great at multitasking and also self-motivated.
A friendly smile and engaging demeanor are desired personnel qualities at Gymboree along with a love for fashion, talent for coordinating outfits and an eagerness to share your knowledge with customers.
Sales specialist qualifications include previous retail/apparel experience, the ability to operate stores' systems accurately, schedule flexibility and excellent communication and problem-solving skills. Experience working with children is preferred.
Lead Sales Specialist
Lead Sales Specialists are the cheerleaders for in-store sales activity at Gymboree. They encourage, coach and boost the morale of the sales team and support the collective effort of the store to meet its sales goals.
As with other positions, the lead sales specialist should have a love for fashion, the capacity to thrive in a fast-paced work environment and excellent communication skills. Past experience should include 1-3 years of retail experience, an ability to process information and handle operating systems, as well as a firm grasp of selling and engagement. Experience with children and schedule flexibility is a plus.
Assistant Manager
Beyond assisting the Store Manager with recruiting and training, the assistant manager position includes many career-developing activities. From team morale booster through training initiatives and team support to taking command of the sales floor and delivering superior customer service, the assistant manager is an integral part of the team and expectations for the positions are high.
The ideal candidate is a self-starter who thrives under pressure. Preferred applicants require a positive, upbeat attitude, love for fashion and an agile leadership style. Desired work history includes 2-4 years of retail experience, a well-rounded understanding of merchandising strategies, proven management ability and schedule flexibility.
They also prefer that you have experience with children.
Store Manager
Gymboree's customer-centric approach requires that store managers focus on the store as a whole and all of the smaller details that add up to create an amazing customer experience. The foundation of the store manager position includes the 4 core directives of Sell, Excel, Excite and Team (Building). The ideal candidate will be able to take these 4 career course commands and successfully execute them.
Qualifications you will need for this position include 4+ years of management experience (specialty/multi-unit retail) and a passion for fashion and selling. The candidate should also be adept at working well in a fast-paced environment and be detail oriented.
The best applicant has experience working with children, is flexible with scheduled hours and can effectively work through complex issues.
District Manager
The position of District Manager with Gymboree is defined by two main objectives: productivity and profitability. This encompasses the areas of human resources, sales management and operations.
District managers must also have a full grasp of recruitment and development procedures as well as the ability to create a culture of enthusiasm and support for Gymboree's mission and its team members.
District Manager candidates should have a BA degree or commensurate field of study and a proven track record in the following areas: 3-5 years of district management apparel experience, travel flexibility and strong written, verbal and communication skills. The candidate should also work well in a fast-paced environment and be self-motivated.
How Much Does Gymboree Pay (Hourly & Salary)?

Compared to similar children's retail stores, Gymboree's average hourly starting pay of $8.96 for a sales specialist is similar to other stores like The Children's Place ($8.63) and OshKosh B'Gosh ($9.33). The pay rate across companies remains close as you move into management positions like store managers where Gymboree's average starting rate is $20.26/hr.
Gymboree offers the following pay ranges with these popular positions:
Sales Specialist: $7-$13 /hr
Sales Lead: $8-$13 /hr
Assistant Manager: $10-$19/hr
Store Manager: $17-$27/hr
District Manager: $70K-$96K
How Old Do You have to be to Work at Gymboree?
The minimum age to work at Gymboree is 18. This includes entry-level sales positions up to management.
The most popular entry-level jobs at Gymboree include:
Sales Specialist
Sales Lead
Stock Associate
Does Gymboree drug test?
While it appears that the majority of Gymboree stores require drug testing, research indicated that some stores did not provide drug tests; however, background checks appear standard in all stores.
Depending on the state you live in, the type of information that they look for in your background history can vary. It is advisable to prepare for both when you apply.
Possible Gymboree Interview Questions & Tips

Did you secure an interview for your favorite Gymboree position? If so, congratulations! Now it's time to get ready for your interview. Here are some common questions that your potential employer might ask:
Why do you want to work for Gymboree?
This is a common interview question but not one to take likely, so do your research. The Gymboree website has lots of great information for you to discover. Take a look at their company Vision and Values statement to see where you and the company align. Use this as a starting point for your reply.
Remember, you don't have to be a Gymboree talking billboard but showing your interviewer that you are a good fit for the company based on your understanding of the company's mission is a smart move.
Do you have any retail or sales experience?
Selling is a huge part of the Gymboree work environment. From entry level to management, having the ability to convert a customer from casual browser to buyer is a qualification that the company holds in high regard.
If you've had sales experience, use this opportunity to share your work history, highlighting any similarities between your past positions and the current opening.
A lack of sales experience is not necessarily a closed door. A great demonstration of salesmanship is the ability to sell yourself. Make great eye contact, smile and acknowledge the strong character traits that make you a great fit for the position.
Don't forget that everyone has a starting point. Make your best first impression and you could be on your way to new employee status.
How would you handle a rude customer?
Great customer service is all about serving the customer's needs. However, there are times when a customer is not happy and can turn their disappointment or frustrations on you. You have a choice in how you handle this type of situation. Your interviewer will want to know you'll make the right choice.
Every situation will require a unique set of "people" skills based on the individual customer. Most importantly, you'll want to relieve any doubt in the mind of the interviewer. You'll want them to know that you'll handle the situation in a way that promotes Gymboree's customer-focused mission.
One of Gymboree's preferred qualifications for all of their positions is the ability to handle high-pressure situations. If you fit that profile, use this question to share the approach you'd take with a customer that's less than amiable.
Helpful Interview Tips
Although every interview experience is different, Gymboree interviewers have been known to create a "role-playing" scenario where they ask you to sell them an item. Don't let this throw you off balance. Preparation is key.
Before your interview, spend some time on their website learning about the types of items they have in stock and current promotions. Try not to create a scripted reply.
Remember that Gymboree is customer-centric, so your best move is to engage with your "customer" by asking questions about their needs and then providing them with a number of options. Don't forget the current sales and accessories as potential solutions.
How to Dress for Your Gymboree Interview
Although Gymboree is a children's retail store, people know them for their "on-trend" pieces and fashion-forward details. Whether you are interviewing for an entry-level position or management, try to strike a balance between plain and overly trendy. Think classic, modern pieces that say "I'm professional, fashion-conscious and able to meet your retail needs."
It's also a good idea to have your résumé handy just in case they ask to see it.
Benefits of Working at Gymboree
Gymboree benefits include a generous employee discount at all of their family stores including Gymboree (& Outlet), Crazy 8 (& Outlet) and Janie and Jack. Employees are eligible for 401k on the first day.
Additional benefits for qualified employees include: health insurance, Health Savings Account (HSA) employer contributions for individuals and families, paid holidays and flex time off, Educational Assistance Development Program, life insurance and additional discounts at participating companies.