Guess Jobs & Careers – Application, How to Apply, Requirements & Interview Tips
Last Updated:
September 20th, 2019

by

Guess careers are ideal for individuals with a passion for fashion and a focus on excellent customer service. Is that you? If so, read on to explore the world of Guess careers!

In 1981, the Marciano brothers established Guess. They had one goal in mind: to "redefine" denim.

Needless to say, this iconic brand did just that. Today, Guess specializes in denim, apparel and accessories across multiple brands. They have stores in over 80 countries all over the world.

Joining the Guess team means working for a global lifestyle brand that has "invited people to dream" for decades.

Throughout this guide, we will provide tips for landing the perfect job at Guess. We will explain what to expect throughout the application and interview process. We will also provide overviews of the most popular currently open retail positions.
Guess Jobs & Careers

Job seekers interested in applying for a position at Guess can easily find open roles across the entire family of Guess brands right online by navigating to Guess Retail Careers and filling out an application.
Guess stores offer a wide variety of roles, including: Sales Associate, Stock Associate, Visual Merchandiser and Cashier.
Sales Associate
The Sales Associate position is responsible for greeting customers, maintaining store standards and cleanliness, and providing a top-notch customer experience through product knowledge and friendly service. You should apply for this entry-level position if you are a friendly individual who enjoys assisting customers, working in teams and are able to think on the go.
There are some physical requirements that come with the role, including standing for 8 hours and occasional heavy lifting upwards of 30 pounds.
Stock Associate
The Stock Associate is tasked with receiving, unpacking and preparing merchandise for the sales floor, as well as ensuring the stock room is clean and organized. Individuals in this role are responsible for making sure all delivered items are tagged, folded or hung and ready for the sales floor. In addition, Stock Associates are responsible for ensuring shipments are accurate and tracking damaged items.
You should apply for this entry-level role if you have a strong sense of organization, a keen eye for detail, and are comfortable lifting upwards of 30 pounds.
Cashier
The Cashier role is ideal for cheerful individuals with strong customer service skills and previous experience with cash handling. In this role, you will be responsible for the entire check-out process, including: handling cash, check and credit card payments, answering customer questions, and folding and bagging customer merchandise.
Are you outgoing, friendly and comfortable with financial transactions? Do you enjoy working on a team and with customers? Then this entry-level position may be right for you!
Visual Merchandiser
Visual Merchandisers are responsible for working with the management team to plan and implement store displays, signage, and special store promotions, such as holiday, seasonal or clearance sales. This exciting role is ideal for creative individuals able to promote customer interest through fun visual displays and signage.
If you enjoy working collaboratively with management, have an eye for displaying merchandise, and are comfortable reading and executing on the company's visual standards, this is the role for you!
Guess Manager Jobs
There are various manager positions available in Guess stores including Assistant Store Manager, Co-Manager and Store Manager.
Assistant Store Managers are responsible for training and coaching staff, maintaining store standards, and driving sales by ensuring a top-notch customer experience. Other responsibilities include meeting profitability expectations through loss prevention measures and efficient staff scheduling. Applicants should have at least two years of experience in sales and staff development.
Co-Managers are responsible for recruiting and developing both store associates and management roles. The Co-Manager serves as a role model and coach to store staff, displaying an expertise in store products, selling skills and a strong ability to deliver an excellent customer experience. A minimum of two years of management experience is required in this role.
Store Managers oversee all store operations and staff. They are responsible for sales growth and profitability, providing excellent customer service and ensuring all brand standards are met.
Applicants should have a minimum of two years' experience with store management, sales, and developing staff at both the associate and management level. The ideal candidate displays strong communication, problem-solving and leadership skills.
Seasonal Job Openings
Guess recruits both part-time and full-time sales associates, known as "holiday hires", to assist with the seasonal, end-of-year rush from late October through early January. There are ample seasonal sales associate positions available across all U.S. stores.
How Much Does Guess Pay (Hourly & Salary)?


Benefits at Guess vary by position, but all employees can expect a generous, 40% discount on Guess merchandise with occasional additional discounts during employee bonus weekends. Additional benefits include health, dental, and vision insurance, group life insurance, short- and long-term disability insurance, pension plans, profit sharing, and a 401K plan.
Sales Associate jobs pay an average of $9 per hour and $52,000 per year for Store Managers. By comparison, sales associate pay at Guess is on par with similar roles at American Apparel, and slightly lower than the average pay for Gap at $10 per hour and H&M at $11 per hour. Pay ranges for the most popular positions at Guess stores are as follows:
Sales Associate: $8 – $13/hour
Stock Associate: $9 – $13/hour
Cashier: $8 – $15/hour
Visual Merchandiser: $10 – $15/hour
Assistant Store Manager: $11 – $18/hour
Co-Manager: $33,000 – $55,000/year
Store Manager: $36,000 – $72,000/year
How old do you have to be to Work at Guess?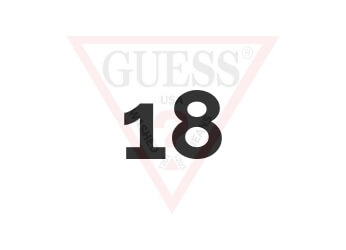 The minimum age for employment at Guess is 18 years old. Entry-level positions available include:
Sales Associate
Stock Associate
Cashier
Does Guess Drug Test?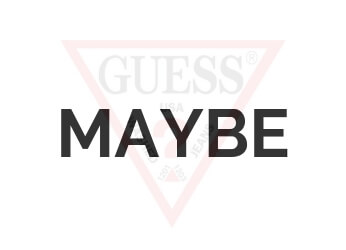 While you may be asked to certify that you can pass a drug test, employees largely agree that the company does not conduct any. That said, Guess does have the right to ask for a drug test and it is best that you go into the application process with this in mind. Be sure to read any related paperwork you receive during the application or interview process for additional details.
Possible Guess Interview Questions & Tips


Did Guess reach out for an interview? Congratulations! Below are the most common questions and tips for responding to help you prepare.
Why do you want to work for Guess?
Before going in for your interview, be sure to have an answer ready for this question. It's a common one!
Of all the possible companies you could have applied for, what made Guess stand out? Do you love their clothing? Are you passionate about helping customers express themselves through fashion? Are you interested in a fast-paced role at a company with a strong history? Let them know!
Do you have prior retail experience?
This question is pretty straightforward, but be prepared to elaborate whether the answer is yes or no. If you do have previous retail experience, use this opportunity to share that experience and how it relates to the position you're applying for.
If you do not have previous retail experience, be honest with your interviewer and say so. Just because you may not have direct retail experience, doesn't mean that you do not have relevant experience. Share any indirect experience that you believe you can apply to this role!
What are your strengths and weaknesses?
You may have a long list of strengths to share. Remember to cater them to the role you are applying for. Are you passionate about customers and regularly go above and beyond to help? Do you have a strong fashion sense that you love sharing with others? Let your interviewer know!
It is okay to share some weaknesses with your interviewer; we all have them. It's a good idea to balance any weaknesses you share by telling the interviewer about the steps you are taking to improve.
How to dress for your Guess interview?
What you wear to your interview can have an impact on hiring decisions, so it is important not to under-dress. Because of the focus on fashion at Guess, it is okay to show off your fashion sense through appropriate dress and accessories.
Business casual dress may be more suitable for sales and stock associate roles, while business professional may be more appropriate for a management role. Remember, this is your chance to make a positive first impression!
What to bring to your Guess interview?
When you go in for your interview, bring a few copies of your resume to provide to your interviewer. Consider also bringing a notepad and pen in order to write down any notes or follow-up questions you may want to ask.