Fry's Electronics Jobs & Careers – Application, How to Apply, Requirements & Interview Tips
Last Updated:
September 20th, 2019

by

Love high-tech devices and geeking out on the latest gadgets and hardware? Then Fry's Electronics careers might fit you like a USB key to a port. Read on to learn how to get hired at one of the best tech retailers in the country!

You don't have to be a tech geek to work at Fry's, but it helps. Fry's has been supplying high-tech professionals with the latest trends since 1985.

There are currently 34 stores spread over 9 states (with 17 in California alone). Every store offers over 50,000 electronic items. Fry's has also developed an online presence to compete with their online rivals.

The following guide will share just a few current vacancies, walk you through the application process, and give you a little more insight about the company to help you get your foot in the door and become a part of the Fry's family.

Whether it's Retail Customer Service Associate/Cashier, Retail Merchandiser, Full-Commission Retail Sales Associate, Car Stereo/Mobile Electronics Sales, or Delivery Installer, Fry's is bursting with job opportunities. If you love tech, enjoy selling, and want to be in the tech retail industry, read on to find out how to land a job there.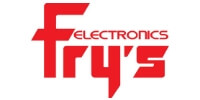 Fry's Jobs & Careers

Most Fry's applicants find their opportunities online and apply in person. A  list of corporate and retail jobs is available on Fry's careers page. However, most positions require that you apply in person. You may be able to find additional openings on other online job platforms with an online search.
The 34 Fry's store locations range in size from 50,000 to 180,000 square feet. They offer a wide range of jobs and careers, including:
Retail Customer Service Associate/Cashier
The Retail Customer Service Associate role at Fry's requires a people person. You will need to have some knowledge about available products and services.
You will also need the desire to learn about new products and technologies. This is an entry-level job where you engage directly with customers. You will answer their questions, complete their transactions, and ensure that they have the best retail experience possible.
If you have a positive attitude, a genuine interest in tech, and enjoy engaging with people about tech and helping them, then this is the job for you. An added bonus is the employee discount on merchandise.
Retail Merchandiser
This position is one that covers all areas of the store. It is a great place to learn the operations end of the business.
Daily duties range wildly. They include operating a cash register at checkout, utilizing reports to locate products for transfer or repricing, and updating merchandising schematics. This job will keep you on your toes.
If you are a person who can multitask easily, enjoys being in a fast-paced environment, and loves learning about new products and technologies, this is the job for you.
Full-Commission Retail Sales Associate
Full-Commission Retail Sales Associates are the sales force that bridges the company and the customers. They work on the sales floor in either the Computer Department, the Audio-Video Department, or the Appliance-Wireless Department.
They assist customers with their purchases from start to finish. This is a job for someone who is conversant about products and services offered by Fry's. You will need to be comfortable using software applications to help customers find what they need.
If you love technology, are comfortable using a PC, and enjoy selling to people, this is the job for you. A minimum of 6 months of sales experience is required.
Retail Customer Service Technician
This is the perfect position for someone who loves to tinker with computers on a technical level. They know how to use diagnostic software to determine hardware issues, troubleshoot, and are proficient at installing and upgrading Apple and Windows drivers and Operating Systems.
Service Technicians know how to use volt meters, soldering irons, and computer repair tools to repair, upgrade, and build computers.
If you are a skilled tech-geek who finds the challenge of working on computers fun and interesting, then this is a great position for you. Applicants are expected to have a current CompTIA A+ Certification, or be able to attain one within 90 days from their start date.
General Warehouse Associate
The role of General Warehouse Associate involves a lot of moving, stacking, sorting, and labeling. This is the muscle behind the scenes that makes sure all the merchandise is signed, sealed and delivered properly. The ideal candidate for this job is trustworthy, strong, and multitasks well in a fast-paced environment.
If you enjoy doing the heavy lifting (and squatting, pushing, and pulling) without having to interact with customers directly, then this could be the job for you. Applicants need to have basic math and reading skills and at least 3 months of warehouse experience.
Fry's Management Jobs
They often fill management jobs at Fry's are from within, which means that you can work your way up in the company if you are willing to work hard and deliver consistently. Once they promote you to Supervisor, then Department Manager is well within reach.
Sales Supervisors lead, monitor, and oversee the store sales team, encouraging them to hit higher sales goals. Supervisors may also hire and train new sales staff. This job is typically promoted from within the company, and is a good fit for someone who is a self-motivated, skilled communicator.
Becoming a Department Manager means taking on the responsibility of overseeing and leading Supervisors, in addition to making sure that suppliers are paid and stocks are updated.
This is a great way to learn all about business and leadership while continually learning about and interacting with cutting edge tech. A natural leader who knows how to motivate and rally a team would thrive in this position.
The Store Manager is the link to corporate who makes sure that all metrics and milestones are being met. This is a heavy-responsibility position that involves overseeing all managerial staff and leading the way to ensure that all sales goals are being met.
This role requires a high level of organization, ability to multitask and work under pressure. Someone with several years of upper-management experience looking for greater responsibility would do well in this role.
Seasonal Job Openings
During the Christmas season (October-January), Fry's hires Seasonal Retail Merchandisers. They help customers during the busiest time of the year in retail. This is a great temporary opportunity. A motivated person may be able to leverage this into a permanent job with the company.
How Much Does Fry's Pay (Hourly and Salary)?


Fry's offers hourly pay, with sales jobs earning commission, and discounts on merchandise that vary throughout the year but can be quite generous. Part-time employees shouldn't expect to receive any benefits packages, but full-timers and salaried staff get health, dental, and vision benefits as well as a 401K, vacation and sick days, and management positions come with seasonal bonuses.
Hourly pay for sales associates starts at an average of $9/hour, rising up to $85,344/yr. for Store Managers. To give you an idea of the industry standard: RadioShack pays sales associates an average $8/hour, and Best Buy pays $10/hour on average. Some of the most popular jobs at Fry's pay as follows:
Retail Customer Service Associate: $9.00/hour + cash bonus and commission sharing
Seasonal Retail Merchandiser: $9 – $12/hour
Retail Merchandiser: $9- $13/hour
Full-Commission Retail Sales Associate: $8 – $16/hour, dependent on sales
Retail Customer Service Technician: $12 – $17/hour
General Warehouse Associate: $8 – $11/hour
Department Supervisor:  $34K- $36K
Department Manager: $47K – $52K
Store Manager: $85K
How Old do You Have to be to Work at Fry's?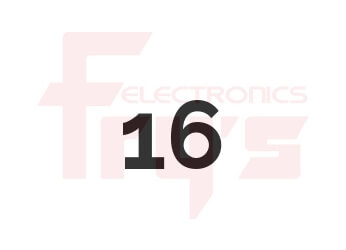 Generally, the minimum age to work at Fry's is 16 for all retail sales positions. High-schoolers fill many entry-level positions, because flexible part-time hours are usually available.
Management jobs will require applicants to be 18. However, they often hire from within from lower-level employees looking to advance.
16-year-olds are welcome to apply for the positions of:
Retail Customer Service Associate
Seasonal Retail Merchandiser
Retail Merchandiser
Does Fry's Drug Test?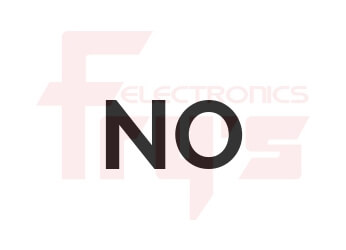 Fry's asks employees if they would be willing to submit to a drug test, but drug tests are not a typical part of the hiring process. This varies from location and position. For a warehouse job, or In the event of an on-the-job accident, it is likely that they would administer a drug test.
Possible Fry's Interview Questions & Tips


So your application is in, and you've landed an interview. Bravo! Now is the time to prepare yourself by studying up for the interview. These are some of the questions you should expect:
Why do you want to work at Fry's?
Don't tell the interviewer that it's because you need a job. Be honest, and explain what your interest in technology is, how you would like to learn more about and interact with cutting edge tech devices, and how you plan on engaging with customers.
You will earn huge bonus points for looking into the company history and understanding the founding principles of Fry's.
What is your favorite rising trend?
Make sure you are up-to-date on all of the latest trends in fashion, and answer honestly. If you don't like a trend, make sure you only mention it as a contrast to a trend that you do like. You should be upbeat, honest, and prepared with a good answer for this question.
The more familiar you are with current fashion trends, the easier this question will be to answer. Read up on trends through influencer blogs, online ad campaigns, and other relevant sources.
How have you dealt with a difficult customer?
Don't worry, if you've never had a job before, you can answer this question by relaying a story of how you've dealt with a difficult person. The answer should always involve that you use patience and understanding: truly listening to a person to better understand what they are really asking for.
What kind of technical/software experience do you have?
Again, just be honest. Talk about the different tech devices you have used, programs and operating systems you are familiar with, and any relevant educational experiences you have had related to technology and software.
How to dress for your Fry's interview:
Whether you are applying for a managerial position or an entry-level sales position at Fry's should have a little bearing over what you wear. For most positions, you should dress in business-casual attire to each interview session. For management, err on the side of slightly more formal dress.
Remember, employees typically wear khakis or slacks with button-up shirts while on the job, so it's hard to go wrong dressing the part.