Carvel Jobs & Careers – Application, How to Apply, Requirements & Interview Tips
Last Updated:
September 20th, 2019

by

If you love working in a fun environment and a product that is as nostalgic as it is delicious, then Carvel careers might just be for you! Below you will find everything you need to know to get hired at Carvel.

Carvel began in 1929 when founder Tom Carvel began selling ice cream out of an ice cream truck. After a flat tire caused some of his ice cream to melt, he realized customers enjoyed the creamier taste. In 1934, Tom opened the first retail ice cream shop in the United States, serving soft serve and other frozen treats.

Throughout the years, Carvel cakes have become an iconic part of many people's lives, with easily recognizable characters like Fudgie the Whale, Cookie Puss and Hug Me a Bear. Today, Carvel celebrates more than 80 years in business with franchises throughout the United States and is a leader in the ice cream shop industry.

Would you like to learn more about working for this historic and iconic company? Throughout this guide, you can expect to find more information on working at Carvel and how to land a job with this fun and exciting company!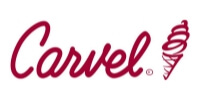 Carvel Jobs & Careers

To apply for a job at Carvel, all you have to do is contact your local shop! You can use the handy store locator on the Carvel careers webpage to find shops in your neighborhood. The most common jobs in Carvel stores include Ice Cream Server/Cashier, Cake Decorator and Route Sales Representative.
Ice Cream Server/Cashier
Ice Cream Server/Cashier is an entry-level position that involves preparing customer orders and operating the cash register. Other duties include maintaining the cleanliness of the shop and workstation, adhering to food safety rules and greeting guests.
This role is ideal for friendly individuals who enjoy serving customers as part of a fun team. Individuals in this role should have a customer-first mentality and be a self-starter.
Cake Decorator
The position of Cake Decorator is another entry-level position, though some previous decorating experience may be preferred. The main responsibilities of this role include preparing food and decorating cakes to Carvel brand specifications.
This role is ideal for artistic individuals who enjoy culinary arts. Cake Decorators have strong attention to detail, working with the customer to understand what decorations and/or messaging is desired.
Route Sales Representative
In addition to stand-alone retail spaces, Carvel ice cream and ice cream cakes are found in many supermarkets. The Route Sales Representative is responsible for ensuring supermarkets are stocked with product, handling, transporting and filling the freezer case with product. Route Sales Representatives also sell Carvel product to new accounts.
This role requires at least two years of experience in a direct store delivery sales position, as well as a valid CDL class B license and a clean driving record. There are physical requirements to the role, including driving, standing and the ability to push/pull up to 50 pounds.
Carvel Manager Jobs
Carvel ice cream stores generally offer two management positions: Assistant Manager and Manager. Other management positions exist within the corporate space.
The Assistant Manager is responsible for scheduling and overseeing staff, ordering supplies and cash-handling duties. Individuals in this role jump in where needed and should expect to prepare food, decorate cakes and stock items as needed. In addition to previous experience in an assistant manager role, some locations may also require a food manager certificate.
The Manager oversees the store's operations as a whole. They work with the Assistant Manager to hire, train and supervise employees, creating work schedules and ongoing performance management. Managers also work to drive sales and ensure an excellent customer experience for all guests.
How Much Does Carvel Pay (Hourly & Salary)?


Benefits at Carvel ice cream shops generally include paid time off, flexible schedules and employee discounts. Ice Cream Servers/Cashiers at Carvel earn an average of $8 per hour and Managers earn an average of $30,000 per year.
For comparison, ice cream servers at Cold Stone Creamery also earn an average of $8 per hour. Pay ranges for other roles at Carvel are as follows:
Ice Cream Server/Cashier: $8 – $11/hour
Cake Decorator: $9 – $13/hour
Assistant Manager: $14 – $16/hour
Manager: $29,000 – $31,000/year
How Old Do You Have to Be to Work at Carvel?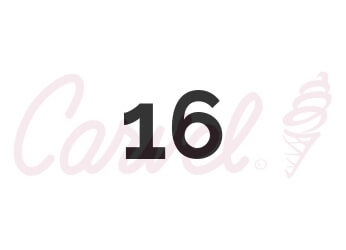 The minimum age to work at Carvel is 16 years old. Entry-level positions available include:
Ice Cream Server/Cashier
Cake Decorator
Does Carvel Drug Test?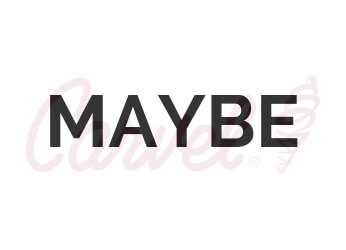 Carvel does not drug test, though this policy may vary from location to location. It is important to check with your hiring manager or review your start paperwork if you have questions.
Possible Carvel Interview Questions & Tips


If you are preparing for an interview with Carvel, you've come to the right place! Below are some of the most popular interview questions you may expect to be asked. Carvel may interview you on the spot, so it is important to prepare before going in to apply.
Why Do You Want to Work for Carvel?
This is the top question you can expect your interviewer to ask and is a great opportunity to let your research shine. What makes working for Carvel special? Are you passionate about customers and love ice cream? Do you have fun memories of celebrations that include Carvel cakes? Share that with your interviewer!
They will want to see that you are excited about the role and looking forward to working with the company overall. If you have previous experience, you can also talk about how you look forward to applying those skills in this new role.
How Do You Work Under Pressure?
Carvel stores can get busy and you may find yourself working independently to prioritize your job duties and your customers. How do you stay calm under pressure? How do you decide what to do first?
It is a good idea to explain how you prioritize your duties from a customer-first mentality to ensure your customers are treated to quality products, and overall efficient and friendly service.
What Do You Hope to Get Out of This Job?
Think about the role when answering this question. What will your responsibilities be? What are you looking forward to learning through those duties? How will they help you achieve future goals?
It is important to also consider your future with the company. If you are looking for a long-term career with Carvel or opportunities to grow, share that with your interviewer!
How to Dress for Your Carvel Interview
Business casual is recommended for entry-level and sales roles at Carvel, while business professional may be best for management roles. Because you have to apply in-store, be sure to dress appropriately in the event you are asked to interview on the spot.
What to Bring to Your Carvel Interview
Bring a few extra copies of your resume, a notepad for taking notes and the necessary identification to complete start paperwork.