Cold Stone Jobs & Careers – Application, How to Apply, Requirements & Interview Tips
Last Updated:
September 20th, 2019

by

If you're a sweet-toothed, college kid looking for a fun summer job, you may want to think about filling out a Cold Stone Creamery job application.

Cold Stone Creamery provides a fun and casual ice cream experience that is sure to satisfy anyone who has the itch.

The option is yours. You pick out what you want and the employee makes it.

Stand in line and watch them pile on the chocolate and sprinkles. Workers here know how to do it.

If this sounds like a fun way to spend your summer, then come on down. I will show you a quick guide with some tips on how to get you that awesome ice cream job you've been looking for.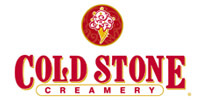 How to Apply for Employment at Cold Stone Creamery
Here are some things that you need to know in order to get into your local creamery.
Preparation is key, so make sure everything's in line so you don't waste your shot.
Application Information
Minimum Age Requirement: You must be at least 16 years of age. High school and college students love this place.
Hours of Operation: The majority of Coldstone's locations are open from 12pm-10pm Mon-Thur, and Sundays. Fridays and Saturdays they are open until 11pm. There are also some stores that are open 24/7.
Methods to Apply: Generally, the best way is to apply online. You simply go to the website, fill out the application and click the big red "Apply" button. Be sure to follow up with your local Cold Stone to ensure they received your application and are reviewing your candidacy.
Get Your Resume
Make sure that your resume is ready so you can quickly and accurately complete your application.
This will also serve as a good tool for your interview process when questioned about your application and prior work experience.
If you do not currently have a resume, I would recommend creating one so you have it for the future. This will be good for any job and there are plenty of free resume templates out there to help you get it done.
What To Expect
After you complete and submit your application you can expect someone to contact you within a week to let you know the results.
If they are calling with good news then they will want to schedule an interview. If you perform well in the interview you may get another call confirming you have the job.
Application Tips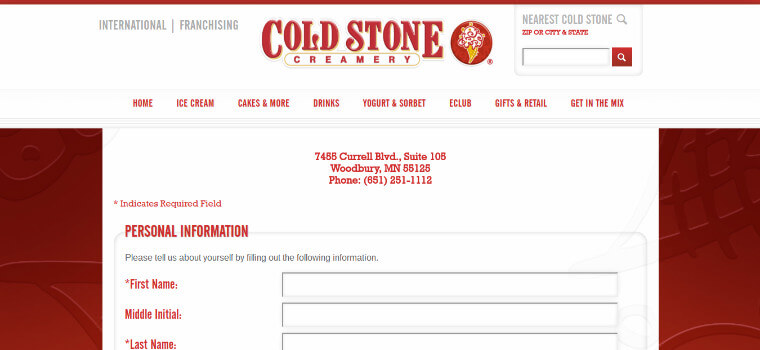 Be Happy
If you are not happy then this job is not for you. The environment in general, is full of young and happy people, families, and little kids who are all happy to get some ice cream.
They are looking for someone to match that energy while providing excellent and friendly customer service.
Don't be too happy. I'm not saying skip around and whistle everywhere, but just have a good attitude about things and try not too be negative or even boring when you are in the prescence of the person who is considering hiring you.
What's Your Work History Like?
Explain your work experience and how it relates to the position that you're applying for. If you were digging ditches in the past there's probably not a whole ton you could link to, but even then you still could portray your dependability and determination to get work done.
If you've been in customer service before or worked somewhere in foods let them know what your responsibilities were and highlight your successes.
Always be engaging when you are talking about yourself. You are promoting after all.
Can You Follow Orders?
Remember, this is mostly about the customers. Sure you will be told to do things but you also need to be able to make what the customer wants.
Keep your ears open for what the customer is saying. Ask questions if necessary, you don't want to be throwing away ice cream because you can't get the orders right.
Should You Follow Up?
Yes, you should. Allow somewhere around 4 days before trying to contact anyone on the status of your application.
You don't want to call too soon after because this will be an annoyance to the employer. They need time to process all of the information and make a decision on an interview or not.
Positions and Salary Information
Here are some of the most common positions that Cold Stone has available.
Remember to recognize what level of experience you have to ensure that you are a good fit.
Ice Cream Scooper: Average hourly rate starts at around $8-The title is pretty self-explanatory. You will be taking customer's orders and making them behind the counter as they come.
Shift Leader: Starting pay is around $9-10 per hour-Responsibilities include overseeing all shift operations up front, customer complaints, and reporting to store manager.
Assistant Store Manager: Average hourly wage starts around $11 per hour-Duties include handing down tasks, communicating goals, acting manager when Store Manager is unavailable, assisting in management duties.
Store Manager: Wage starts at a little above $14 per hour-As a Stor Manager you would handle things like inventory, scheduling, balancing books, customers complaints and reporting stores progress to District Manager.
Best Entry-Level Positions
Here are a couple of entry level positions that you may want to consider if you don't have a lot of work under your belt.
These may be considered good temporary jobs or good stepping stone positions if looking to stay and grow in the company.
Ice Cream Scooper
This is a popular entry-level position that involves fulfilling the orders for customers and performing general duties such as cleaning and restocking product.
If you are lacking work experience and are seeking a job to gain some experience, this one would be perfect.
You must be upbeat, listen well, and serve ice cream with a smile on your face. There is constant traffic coming in and out and you need to be ready to fire out orders when needed.
Shift Leader
As a Shift leader you are the person in between the Scoopers and the Store Manager.
General tasks would be to maintain a sound up-front operation and handle smaller issues as they arise. Essentially a buffer sort of leader for the Manager.
You must be able to communicate very well to both co-workers and customers, deal with complaints, and deal out tasks to lower level workers.
Cold Stone Creamery Careers in Management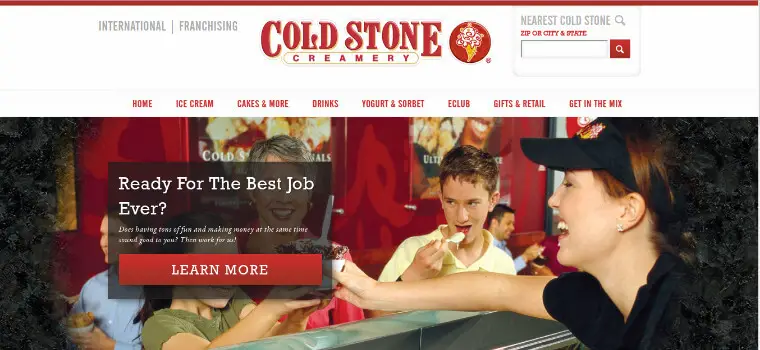 If you are seeking a role in management you should have experience specific to the ice cream/ restaurant business.
Must be professional and able to maintain the store while upholding corporate's standards.
Assistant Store Manager
This job would be perfect for someone who has worked as a crew member for a few years and wants to take on a more supervisory role.
As an Assistant Manager you will help in management duties, oversee workers, deal with customer complaints, and report to store manager.
You would also serve as an acting manager when the Store Manager is unavailable. Professionalism is huge. This is essentially a training platform for up and coming Managers.
Store Manager
As a store manager you must have the skill level and management experience to satisfy the role.
You will oversee the day to day store operations, give tasks to employees, train and coach, and report to either a District or Store Manager.
You must maintain a professional workplace and uphold all standards set by Cold Stone corporate office.
Interview Questions and Tips
Why Do You Want To Work Here?
Be honest when answering this question. Whether you like the fun environment or you just need a job, be enthusiastic about the brand.
Highlight some of the things about the position that attracted you to apply.
Can You Listen?
Let them know that you can take orders. Emphasize on your attention to detail for it applies to all jobs.
Refer to your experience in dealing with customers and working on tasks given. Familiarize the employer with examples of your listening skills.
Another thing that will help you out is looking the person in the eyes. This will show that you are engaged and indeed listening during the interview process.
Do You Like Ice Cream?
Tell them how much you love their ice cream. If your excited about what you will be serving customers than it makes it that much easier for someone to hire you.
Tie your love of ice cream into reasons you decided to apply for the job. This will make you stand out in the hiring manager's eyes.
Helpful Research for Your Cold Stone Creamery Interview
It's always a good idea to research a company before you go in for an interview.
By having some knowledge on the company you will be able to not only see what the company is all about, but also you will then have the potential to "wow" the interviewer by letting them know you took the extra step to research.
Here are a few key research points on Cold Stone creamery.
In The Beginning
Cold Stone was founded in Tempe, Arizona 1988 by Susan and Donald Sutherland. The company started with the desire to provide a creamy premium ice cream.
The name comes from the granite slab they use to mix in your ice cream's components.
Development
They didn't open up an outside franchise store until 1995 in Tuscan, Arizona.
Not too long after that an out of state location opened in Camarillo, California.
After that is when the franchise locations began to spread like wild fire. The 12-14% butter fat in the ice cream is said to give it that signature creamy texture.
Today
Today Cold Stone is among the top 3 ice cream brands in the world.
With over 1,400 locations just here in the United States, you are sure to find one near you.
What Employees Say About Working Here
While also researching the history of the company, it would also be smart to take a look at some reviews from both previous and current employees. 
This will help you get an idea on the work environment you will be getting into, as well as inform you on some things you may not of thought of.
Out of the 570 current reviews on Glassdoor, Cold Stone holds an average rating of 3.2/5 stars.
Many people had spoke to the flexibility of the job, which will be good to hear for individuals seeking part-time work to fit their schedules
Working here is fun! This seems to be a popular opinion and is listed on the majority of pros vs. cons lists
Low pay is also often mentioned, but being realistic of all the entry level positions, you shouldn't expect a huge wage.