Cardenas Markets Jobs & Careers – Application, How to Apply, Requirements & Interview Tips
Last Updated:
September 20th, 2019

by

Cardenas Markets careers offer a number of exciting opportunities to join a fun work environment and a passionate team of individuals that are more like family than coworkers. From bag clerk to store manager, there are a variety of ways to join the family!

Cardenas Markets is passionate about providing fresh, quality products, with a special focus on Latin American staples. With 54 stores nationwide, Cardenas Markets is "one of the largest Hispanic grocers in the country with stores in California, Arizona and Nevada."

In 2018, Cardenas Markets merged with and rebranded Mi Pueblo Food Center stores as part of their expansion in the California area. Mi Pueblo Food Centers were a well-known and well-respected Latin American grocery store, specializing in Mexican cuisine.

Cardenas Markets is passionate about their employees and customers, describing them as more like family. If you would like to be part of this family, you've come to the right place! This guide provides everything you need to know about the most popular jobs at Cardenas Markets, as well as tips for the application and interview process.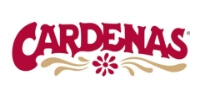 Cardenas Markets Jobs & Careers

Ready to apply for a job at Cardenas Markets? Print out and complete the application found on their website here and take it in person to your local Cardenas Market. The most common roles available at Cardenas Markets are Cashier, Department Clerk, Department Team Leader and Warehouse Assistant.
Cashier
The Cashier role is key to the customer experience. Cashiers are responsible for greeting customers, answering questions, maintaining a clean workspace and helping customers through the checkout process. As part of the checkout process, Cashiers are responsible for maintaining the accuracy of their cash register.
This entry-level role is ideal for friendly individuals willing to work a flexible schedule. If you enjoy working closely with customers as part of a fun, engaging team, this role may be for you!
Department Clerk
Department Clerks work in specific areas of the store such as the bakery, deli, produce, general grocery or front end, or in one of the Latin American-inspired specialty departments. They are responsible for maintaining their departments, ensuring products are well-stocked and displayed, assisting customers with their purchases and preparing food like baked goods or meat products.
No prior experience is required to work as a Department Clerk, though more advanced duties will require special, additional training. This is the ideal role for friendly individuals excited about specializing in a given area of the store.
Department Team Leader
Like Department Clerks, Department Team Leaders work in specific areas of the store: bakery, deli, produce, general grocery or front end. Individuals in this role are responsible for similar duties as Department Clerks, including assisting customers, preparing food, and maintaining the immediate work environment. Additionally, Department Team Leaders act as a coach to their teammates, providing feedback and ongoing training as needed.
Prior experience may be required for the Department Team Leader role. This role is ideal for individuals who enjoy working as leaders, assisting customers and teammates alike.
Warehouse Assistant
Warehouse Assistants are responsible for maintaining the backroom, ensuring it is stocked and organized at all times. Additional responsibilities may include receiving and checking shipments to ensure all has arrived in good condition, moving items onto the sales floor, and stocking and refilling shelves as needed.
This is an entry-level role with some physical requirements, including the ability to lift, push and pull merchandise by hand or using hand trucks. Are you an organized individual with strong attention to detail? This may just be the role for you!
Cardenas Markets Manager Jobs
There are a variety of management roles possible at Cardenas Markets. These may include Assistant Department Manager, Department Manager and Store Manager, all working together to ensure the store's overall success.
Assistant Department Managers specialize in a specific store department and partner with their Department Manager and other store leadership to ensure the success of their department. Assistant Department Managers jump in where needed, able to work in the various roles within their department and willing to help customers and team members alike.
Department Managers also specialize in specific areas of the store, working closely with their team and store leadership. They act as coach for their staff, overseeing the recruitment and training of new team members as well as managing any performance issues that may arise. Department Managers are agile, able to multi-task and work a variety of roles as needed.
Store Managers oversee all store operations, both for specific departments and overall. They work closely with Department Managers and store employees to ensure a strong store culture that is focused on providing an excellent shopping experience to customers. Additionally, Store Managers monitor sales, sales growth and shrink, creating goals as needed.
How Much Does Cardenas Markets Pay (Hourly & Salary)?


Our research shows that Cardenas Markets offers medical insurance, parental leave and a 401(K) plan. Other benefits offered may vary based on position, hours or tenure.
Cashiers at Cardenas Markets can expect to earn an average of $9 per hour while Store Managers earn approximately $52,000 per year. By comparison, Cashiers at Publix and Wegmans also earn an average of $9 per hour. The pay range for other popular jobs at Cardenas Markets is as follows:
Cashier: $9 – $14/hour
Department Clerk: $9 – $11/hour
Department Team Leader: $9 – $11/hour
Warehouse Assistant: $8 – $9/hour
Assistant Department Manager: $14 – $15/hour
Department Manager: $40,000 – $43,000/year
Store Manager: $51,000 – $54,000/year
How Old Do You Have to Be to Work at Cardenas Markets?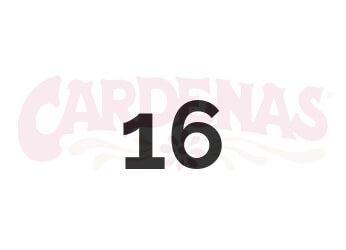 The minimum age to work at Cardenas Markets is 16 years old. Entry-level positions available include:
Cashier
Department Clerk
Warehouse Assistant
Does Cardenas Markets Drug Test?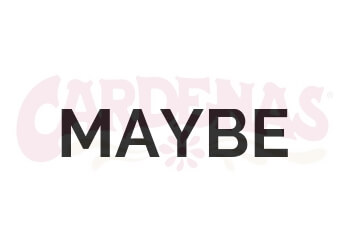 While it is unclear if drug testing is done at Cardenas Markets, it is always a good idea to assume it is possible. If you have questions about drug testing, be sure to ask your hiring manager.
Possible Cardenas Markets Interview Questions & Tips


Did you land an interview at Cardenas Markets? Congratulations! Read on below for the most common interview questions as well as tips for how best to answer them!
Why do you want to work for Cardenas Markets?
This is perhaps the number one question you can expect to be asked when going in for your interview and a great opportunity for you to show off your research. What about working for Cardenas Markets is exciting to you?
Do you love working with people? Are you looking forward to a new challenge? Are you passionate about the company's culture and are excited by the possibility of joining the Cardenas Markets family? Let your interviewer know!
What would you do if a customer needs help but you see spilled milk on the floor?
This is a great question that highlights your ability to prioritize while putting the customer experience first. Consider the two possibilities: you have a customer to help, but you also have a responsibility to clean up the spilled milk in order to prevent a potential accident. Which do you do first?
In this instance, it may be best to let the customer know you will be right with them and place a wet floor sign over the spilled milk. Perhaps find a teammate to assist either with the customer or the spill. While you can't be in two places at once, you can work with your team to ensure both the customer and the spilled milk are taken care of.
What is your availability?
A flexible work schedule is generally required in retail roles, as is the ability to work hours outside of a 9 a.m. – 5 p.m. job, including early mornings, nights and weekends. While this may be preferable, it is best that you are honest with your interviewer about prior commitments such as school or another job.
Be open and clear about your availability while remaining flexible about the hours you're willing to work. If you can't work during the day on weekdays but are willing to work nights, this is a great thing to let your interviewer know!
How to Dress for Your Cardenas Markets Interview
First impressions are important! Depending on the role you are applying for, you may adjust your outfit accordingly. Business casual may be ideal for general store roles, while business professional is more appropriate for management roles.
What to Bring to Your Cardenas Markets Interview
Always bring at least one printed copy of your resume with you to your interview just in case. In addition, bringing a notepad and water with you can never hurt!