Buckle Jobs & Careers – Application, How to Apply, Requirements & Interview Tips
Last Updated:
September 20th, 2019

by

The Buckle is all about personalization for guests. You can be sure careers at The Buckle will be just as individual as you are.

The Buckle sells medium to better-priced casual clothes. They pride themselves on creating an amazing shopping experience for each guest.

They offer a few extra services like free alterations and a frequent shopper program. That makes them stand out from other clothing retailers.

Sales Associates at The Buckle earn a commission, or a small percentage of each sale they make. The downside of this system is that their hourly wage is on the low side.

However, for people who are good at sales, there is potential to make much more. This is a job that rewards the right kind of hard work.

If working for a sales commission doesn't sound like a good fit for your personality, there are plenty of other jobs available at The Buckle. You could be a Tailor, a Non-Sales Support Teammate, or work in their corporate office in Nebraska.

This guide will walk you through what these jobs entail. We will show you how to apply. You'll learn how to find what The Buckle is looking for in employees. We will even tell you what to wear to your interview.
The Buckle Jobs and Careers

Applying for a job at The Buckle couldn't be easier. Just go to the Jobs & Careers page on their website and click "Apply Now". You'll get a list of their current openings so you can pick one that's right for you.
When you've found the right job and you're ready to apply, click "Apply Now" on the job description you like. You'll be asked to create an account with the HR platform The Buckle uses called talentReef. After that, you can sign in and fill out your application.
The Buckle has several positions available, including:
Sales Associate
If you feel comfortable taking the initiative to introduce yourself to new people, you already have an advantage for this position. Sales Associates earn a commission on everything they sell. So people who thrive on meeting new people and don't take rejection personally have what it takes to turn this job's challenges into opportunities.
A big part of a Sales Associate's job is guest interaction. That means going up to people who come into the store and saying hello. Then, try to find things they might want to buy.
If a guest is looking for something specific, like dark-colored jeans in size 12, finding what they need is just a matter of being familiar with the store. It gets trickier if a guest is just browsing, though. You'll still need to take a guess on what they might like and make a suggestion.
When they're not busy with guests, Sales Associates are responsible for keeping the sales floor clean and organized. They also work the cash register and get clothes ready for alterations.
Non-Sales Support Teammate
This position is pretty similar to the Sales Associate position, but it doesn't have the pressure of working on commission attached. As a Support Teammate, you'll spend your shifts doing all the little things that make a retail store run smoothly.
This includes folding and organizing clothes, of course, but also helping the Manager complete price markdowns and preventing theft. You might need to spend some time on a ladder if you're asked to help with a display that's up high.
This position would be perfect for someone who likes The Buckle's merchandise and wants the employee discount without the stress of trying to make sales.
Tailor
Tailors at The Buckle work behind the scenes making the personalization that the store is known for happen. They look at ticket instructions and markings, then adjust clothing to guest specifications.
Tailors need to be confident with sewing machines, needle and thread, seam rippers and hand irons. In addition, they are responsible for performing minor repairs to sewing equipment and removing stains from merchandise. They keep an alteration log to record all the work that they do.
If you have experience sewing and fitting garments, you can put your skills to work as a Tailor. This position would be a great fit for someone who enjoys working with fabrics and checking things off a list of tasks.
Manager Jobs
Managers at The Buckle generally begin as Assistants in Training, then graduate to Assistant Managers before taking over the role of Store Manager.
Because Assistant in Training and Assistant Manager positions can be the training grounds for Store Managers, they share a lot of responsibilities. The Store Managers are ultimately in charge and can give Assistant Managers more responsibility when they're ready for it.
Like Sales Associates, Store Managers are expected to provide legendary customer service to guests. Managers also set sales goals for the store and for employees and motivate everyone to meet them.
They hire and train new employees, make the work schedule and delegate tasks. They monitor supplies and merchandise and file reports and other paperwork.
If you have an eye for design, it will help you as a Store Manager. Store Managers are constantly on the lookout for aesthetically pleasing ways to display clothes, accessories and other merchandise.
Corporate Jobs
The Buckle needs great images of its products for advertising; that's where Photographers come in. Photographers generate high-quality images that represent the brand consistently every day. They collaborate with the Visual Merchandising team to set standards and schedule and work with models.
To apply to be a Photographer, you'll need a four-year degree from a college or university and a couple of years of experience. You'll also need to be comfortable with studio lighting techniques and working on a Mac.
Another interesting opportunity at the corporate level is the Mobile App Software Developer position. Developers also do what it takes to create a fantastic shopping experience for guests, they just do it in the customer-facing app environment instead of on the sales floor.
Developers work with a team to maintain existing apps and design new features. They write new code and make sure all of the apps are meeting security standards. If you're good at math or foreign languages and you work well in a team you'll make a great Mobile App Software Developer.
The Developer position requires a four-year college or university degree in Computer Science and a few years of experience in a related position. You'll need to be at the top of your game with development software, API integrations, and a variety of programming languages.
Seasonal Job Openings
The Buckle hires seasonal teammates for Sales Associate and Non-Sales Support Teammate roles. One important qualification for seasonal positions is a flexible schedule. You'll need to be able to work at any time the store is open and on Thanksgiving and Christmas Day, and the shopping rush days right after major holidays.
You'll want to start looking for these positions a few months before you actually expect to start. For example, if you're hoping to help out during the winter holiday season, start checking for openings in September. That will give you time to complete the application process and get a bit of experience before things get crazy on Black Friday.
How Much Does The Buckle Pay?


The Buckle's employee discount is a whopping 40% off across the board. That's enough to be the main reason many employees applied in the first place. Performance bonuses are available, and longer-term employees can receive benefits like insurance and retirement options.
On average, Sales Associates make about $9.00 an hour and Store Managers can expect to earn around $46,000 a year. Jobs that depend on commission always involve an element of risk, as the base pay tends to be a bit lower and a slow day on the sales floor means a smaller paycheck. If you're a savvy salesperson, though, you can get out of this job what you put into it.
For comparison, Sales Associates at J. Crew make around $11.00 an hour and Store Managers average $61,000 a year.
Sales Associate: $9.00 an hour
Non-Sales Support Teammate: $10.00 an hour
Tailor: $11.00 an hour
Assistant Manager: $14.00 an hour
Store Manager: $46,000 a year
Photographer: $46,000 a year
Mobile App Software Developer: $72,000 a year
How Old Do You Have to Be to Work at The Buckle?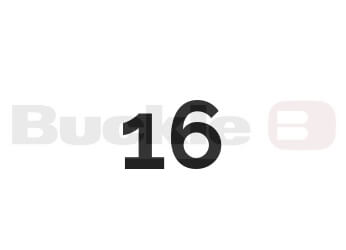 You may be surprised to find that the answer to this question varies by state. If you live in  Idaho, Montana, Nebraska, Oregon or Utah, you have to be 16 years old to work at The Buckle.
You'll have to wait one more year until you're 17 if you live in Alaska, Arizona, Arkansas, Colorado, Florida, Indiana, Iowa, Kansas, Michigan, Minnesota, Missouri, New Mexico, North Carolina, North Dakota, Ohio, South Dakota or Wyoming.
In all other states, the minimum age is 18. When you meet the minimum age requirements for your state, you can apply for these entry-level jobs:
Sales Associate
Non-Sales Support Teammate
Tailor
Does The Buckle Drug Test?

The Buckle has a formal Code of Ethics that states that using drugs on or off the job will not be tolerated. With that in mind, it's a good idea to be prepared for a drug test when you apply to work there.
If you need to take a drug test, it will be a standard one. Remember to have a photo ID like your driver's license with you.
Possible Buckle Interview Questions and Tips

Why Do You Want to Work for The Buckle?
This is a fairly common question, so you can use it to set yourself apart from other applicants. Start by thinking about your own strengths and find a few things about the job that you would be good at, or that you would enjoy.
Be ready to explain how you can use your strengths to give guests at The Buckle a phenomenal shopping experience.
It often helps to browse through a company's website to get a sense of what they value first, then talk about how you can fit into their mission.
How Would You Deal with a Rude or Angry Guest?
If you have previous experience handling disgruntled customers, definitely give a very short summary of a time when you helped turn an unhappy customer into a happier one.
If not, don't worry. You can still prepare for this type of question by thinking through some strategies for de-escalating a tense situation. For example, you could mention that you would not take it personally and focus on listening attentively to the guest's concerns.
Dress Like You Belong
What you wear to your interview at The Buckle matters. It's important to fit in with the overall look of the store, so it might be a good idea to go to the store to check it out before your interview. Try to notice what the other employees are wearing and what colors are on display in the store.
In the end, confidence and a smile are the most important parts of your outfit. No matter what you wear, believe in yourself and keep a friendly attitude and you can't go wrong.