Anthropologie Jobs & Careers – Application, How to Apply, Requirements & Interview Tips
Last Updated:
September 20th, 2019

by

If you have a love for fashion and a style all your own, then one of the many fashionable Anthropologie careers currently available could be for you.

With its eclectic mix of fashion-forward pieces for your closet and home, Anthropologie offers a great opportunity for the qualified candidate who is detail-oriented, understands the uniqueness of the brand and is ready to work in a fast-paced retail environment.

Anthropologie was created to meet the needs of the fashion-savvy customer who has moved beyond the mainstream brands of the younger consumer and wants something that speaks to her unique sense of style and creativity. After opening its first store in 1992, Anthropologie (Urban Outfitters-owned) went on to open over 200 stores around the world.

They focus on the "creative, educated,  affluent woman" between the ages of 30-45. Anthropologie has garnered a reputation for offering quality and stylish pieces. They center around the muses of "soft & delicate; boho chic; easy cool; elegant classic; and modern sporty".

The career guide below will show you how to apply for one of the many positions at Anthropologie. They range from Customer Associate to Store Manager.

You'll also learn about age requirements and the pay offered. We will guide you through how to prepare for one of their interviews.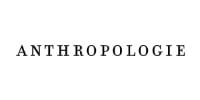 Anthropologie Jobs & Careers

Anthropologie posts its worldwide job openings on its website. There, you can either search for your dream job by position or location. You can also find Anthropologie job listings on popular job search and recruitment sites like Glassdoor and Indeed.
Here's a small sample listed below of the more popular Anthropologie jobs and careers.
Customer Associate
Anthropologie has a strong focus on "shopkeeping." That is the idea that a customer should experience something special every time they walk through the doors of an Anthropologie store.
From greeting the customer to exceptional product knowledge, service and beyond, the ideal candidate should be warm, friendly and eager to make the customer feel the same way.
The Customer Associate's skill set should include product styling, cash handling, and restocking. The ideal candidate also is mindful of the store's appearance. They offer continual support to the store's leadership team.
Customer Associates go beyond the basics of a customer service role. They are also expected to support new hires and have strong written and verbal communication skills.
They also need to participate in ongoing staff education. Preferred candidates are dedicated to self-improvement. They are knowledgeable of trends and eager to understand the customer experience in order to provide optimal support.
Stock Associate
The Stock Associates report to the Visual Manager, Store Manager and Operations Manager. They are responsible for making sure that they stock the products they receive properly. They also ensure products are easy to find.
Stock associates support the back-of-house systems and processes. They also make sure that the stock area is kept organized and presentable at all times.
A solid candidate for this position will have the ability to ensure that they process deliveries within 24 hours. They will also need a solid understanding of loss prevention. That is in addition to how to properly maintain stock levels to ensure that orders are met on time.
On the job, the stock associate takes responsibility for professional development, utilizes strong written and verbal skills and maintains productivity and urgency.
Personal Stylist
The Personal Stylist ensures a phenomenal customer experience through the curation of outfits and style combinations along with outfit education.
Personal Stylists are self-starters who have a keen sense of style and understand how to translate this knowledge to the customer in a way that captivates and builds trust. By acting as a brand ambassador, they are able to create a customized styling experience for the customer that is both engaging and unforgettable.
The ideal candidate understands the needs of the customer and the importance of individualized attention and a customized experience. The Personal Stylist is organized, able to multi-task and offer support for additional services that the customer may require (tailor, dry cleaner, etc.). The stylist also continues to enhance the customer experience through appointment setting, follow-ups, and outreach.
Department Supervisor
Anthropologie's customer-centric approach ensures a superior customer experience. The Department Supervisor's job is to ensure that the company's brand focus is met through leading by example on the service floor. The supervisor acts as a brand ambassador, supports all store operations and has a firm grasp of company policies and procedures.
Ideal candidates have excellent written and verbal communication skills, as well as a strong entrepreneurial spirit. They have an eagerness to build strong partnerships within the store and also the local community through events and social media platforms.
The Department Supervisor plans and executes store meetings, conducts performance appraisals, counsels employees when necessary and actively seeks opportunities for professional development.
Department Sales Manager
The Department Sales Manager reports to and supports the Store Brand Leader and is responsible for supporting all store operations and product flow along with helping to cultivate a superior customer experience. The manager partners with other department managers and the visual merchandising manager to evaluate store merchandising and outfitting to enhance the store aesthetically.
Qualifications for the Department Sales Manager includes knowledge of stock-to-sales processes and presentation standards as well as managing product placement that is reflective of brand messaging and trends. The manager understands multi-channel business and how to utilize the proper tools to enhance the customer experience.
Preferred candidates have strong communication skills (written and verbal). They are self-starters, strong leaders and team players.
How Much Does Anthropologie Pay (Hourly & Salary)?


Compared to similar retail stores, Anthropologie's average hourly starting pay of $10/hr. for a customer associate is similar to other stores like Free People ($10.06/hr) and Madewell ($10/hr). Management starting pay between Anthropologie and similar stores remains consistently close with the average starting pay for a store manager at Anthropologie being around $45,000/yr.
Anthropologie offers the following pay ranges with these popular positions:
Customer Associate: $10-$12/hr
Stock Associate: $11-$13/hr
Personal Stylist: $12-$18/hr
Department Supervisor: $14-$16/hr
Department Sales Manager: $35,000 – $63,195
How Old Do You have to be to Work at Anthropologie? The minimum age to work at Anthropologie is 18. This includes entry-level sales positions up to management.
The most popular entry-level jobs at Anthropologie include:
Customer Associate
Stock Associate
Visual Display Internship
Does Anthropologie Drug Test?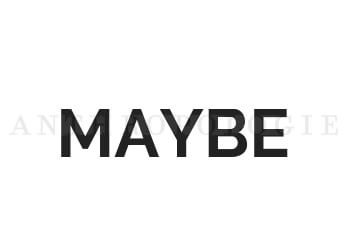 In our research, we did not find instances of Anthropologie drug testing for employment or requesting background checks. It's advisable to prepare for both just in case.
Possible Anthropologie Interview Questions & Tips


Have you been called in for an Anthropologie interview? If so, congratulations! Now it's time to get prepared! Here are some common questions that your potential employer might ask:
Why do you want to work for Anthropologie?
If you've interviewed for a job before, you've probably heard this question because it is a popular one. One of the easiest ways to prepare for it is by doing your research. Comb through the many pages of the Anthropologie website to discover what you like about the brand and what you have in common with its brand mission.
When responding to the question, be authentic. Pull in some elements from your research so that the interviewer knows that you have taken the time to understand the Anthropologie experience. Share what excites you about working for the store.
Tell me a little bit about yourself?
First, if you hear this question, don't panic. This question opens the door for you to share what makes you a great candidate for Anthropologie.
When considering your response, remember that this is a professional question and not a personal one. In other words, stick to those experiences that are related to the job and not personal ones that could potentially make you and the interviewer feel uncomfortable. Many times the interviewer is more interested in "how" you answer the question rather than "what" you actually say.
Remember to stay positive. Don't get too personal. Share those experiences that will help clue the interviewer in to what type of employee you'll be on the job.
Describe the Anthropologie Customer
If you've taken the time to peruse the Anthropologie About Us page, you already have a good idea of what the ideal Anthropologie customer looks like—from her Boho Chic simplicity to her love for quality statement pieces that reflect her unique sense of style.
Take a close look at their sales pages or take it one step further and order a catalog to experience Anthropologie from a customer perspective. Use this first-hand experience to inform your response during the interview.
Helpful Interview Tips
Every interview is different, but with the proper preparation, you can master the art of the interview. Remember these tips:
Make eye contact.
Speak clearly.
Try not to create a scripted reply. Answer honestly and transparently.
Do your research. Know the brand.
Keep it professional.
Don't forget that smiles are contagious and can help with a sometimes tense interview environment.
How to Dress for Your Anthropologie Interview
Anthropologie is known for its easy, laid-back style and attention to detail. Whether you are applying for an entry-level position or upper-level management, it's important to demonstrate a sense of style without being over the top. Wearing Anthropologie clothing is not necessary but showing that you have a similar style aesthetic as the brand is a smart move.
Take your résumé just in case they ask to see it.
Benefits of Working at Anthropologie
Full-time employees are offered a comprehensive benefits package which includes medical, vision and dental coverage. All employees are eligible for an employee discount, transportation credit, an employer-matched 401(k) plan and employee referral program among other benefits.