Free People Jobs & Careers – Application, How to Apply, Requirements & Interview Tips
Last Updated:
September 20th, 2019

by

Free People careers are ideal for individuals who love fashion and helping others. If this sounds like you, read on to learn more about a career at Free People.

Free People began as a wholesale clothing collection in 1984. They have since grown to include over 100 stores throughout the United States and Canada, in addition to being sold in over 1,200 boutiques and department stores throughout the world.

Free People specializes in women's clothing, shoes and accessories and they "look to inspire [their] customers" through this fun brand. Joining Free People means becoming part of a company culture whose goal is to "create a soulful culture and that involves committed, passionate employees".

Throughout this guide, we will provide tips for landing the perfect job at Free People!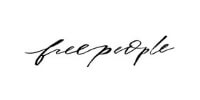 Free People Jobs & Careers
Job seekers interested in applying for a position at Free People can do so on their Careers page online here. Free People stores offer a variety of roles, including Stylist and Senior Stylist, in addition to a number of management opportunities.
Stylist
The Stylist is responsible for building customer relationships, working closely with the customer to help them achieve their personal style. Stylists have a strong passion for fashion and consider themselves experts when it comes to current trends. Other duties include generating business through events and social media as well as assisting the customer through the checkout process.
The Stylist role is an entry-level position ideal for individuals who love looking great and helping others do the same. They have strong organizational skills in addition to being outgoing and sociable.
Senior Stylist
The Senior Stylist has many of the same responsibilities as Stylist. They drive sales by engaging with customers and embody the Free People lifestyle. Senior Stylists are responsible for conducting client outreach, generating sales through in-store events and appointments and assisting customers with their style choices.
The Senior Stylist role requires prior experience in retail. A strong eye for fashion and organization are a must in this fun, dynamic role as is a love of helping customers.
Free People Manager Jobs
There are various manager positions available in Free People stores including Assistant Store Manager, Assistant Visual Manager, Manager-in-Training and Store Brand Manager.
Assistant Store Managers work in partnership with the Assistant Visual Manager and the Store Brand Manager to ensure that sales goals are met and that the store and employees live up to the Free People brand ideals and lifestyle. They facilitate hiring and training of new staff, help drive sales and maintain the look of the store.
Assistant Visual Managers help maintain store operations and achieve sales goals. They are knowledgeable and passionate about maintaining the brand, ensuring that the store's look and the customer's experience lives up to Free People brand standards. Assistant Visual Managers lead the team, conduct additional training exercises as needed and meet sales and payroll goals.
The Manager-in-Training acts as the manager on duty in the absence of the Store Brand Manager. They are strong problem solvers, working closely with the team to ensure targets are met and any issues are resolved. They also act as coach and trainer to the team.
Store Brand Managers oversee the store's operations as a whole, from merchandising to the customer experience to the sales team. They recruit and hire new staff, create development plans for their team and work closely with the staff to ensure professional and sales goals are met.
Seasonal Job Openings
Free People hires seasonal staff throughout the end-of-year holiday season to assist with the store. These seasonal roles typically open in late October and run through early January.
How Much Does Free People Pay (Hourly & Salary)?


Benefits at Free People may vary by position. Benefits include medical, dental, life and vision insurance, healthcare Flexible Spending Account, 24-hour healthcare concierge, employee assistance program, gym discounts, free nutrition counseling, paid time off, paid holidays, discounts and access to sample sales, 401(k) plan with company match and short- and long-term disability.
Stylists earn an average of $9 per hour and Store Brand Managers earn $48,575 per year on average. By comparison, sales associate pay at American Apparel is also $9 per hour, while Gap pays $10 per hour on average for similar roles.
Pay ranges for the most popular positions at Free People stores are as follows:
Stylist: $8 – $11/hour
Senior Stylist: $9 – $13/hour
Manager-in-Training: $10 – $17/hour
Assistant Store Manager: $28,000 – $60,000/year
Assistant Visual Manager: $30,000 – $38,000/year
Store Brand Manager: $41,000 – $68,000/year
How Old Do You Have to Be to Work at Free People? The minimum age for employment at Free People is 18 years old. Entry-level positions available include:
Does Free People Drug Test?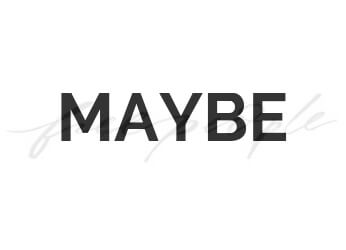 Free People does not conduct drug tests prior to employment, though some employees have reported random drug testing.
Possible Free People Interview Questions & Tips


Did Free People reach out for an interview? Excellent! We've compiled the most frequently asked questions for you below.
Why Do You Want to Work for Free People?
This is a very common question. Free People wants employees that are passionate about the company and its mission so it's okay to share your excitement for the brand.
What made Free People stand out for you? Do you love their clothing? Perhaps you love helping customers with their style needs.
Do You Have Prior Retail Experience?
If you have prior retail experience, be prepared to talk about it here. Share your past experiences and how you feel they'll relate to the position you're applying for.
If you do not have retail experience, that's okay! Be honest about it, but also consider other ways in which you have relevant experience. If you're applying for a Stylist role, for example, talk about how much you love helping your friends shop for clothing and accessories, for example.
What are Your Strengths and Weaknesses?
When answering this question, consider the role you're applying for and try to align your strengths to that position. Are you outgoing? Do you have the ability to strike up a conversation with strangers? Do you have strong attention to detail and organization?
As far as weakness, it's okay to share them. It's a good idea to also share ways in which you are working to improve in these areas.
How to Dress for Your Free People Interview
Free People is a fashion-forward brand. It is okay to show off your fashion sense while maintaining appropriate dress and accessories. Make a positive first impression by wearing business casual or business professional, depending on the role you are applying for.
What to Bring to Your Free People Interview
Bring a copy of your resume to give to your interviewer. Also, consider carrying a notepad to write down notes or any follow-up questions you may have. It's also a good idea to take your picture ID and any other documents you may need in order to complete start paperwork, just in case.