Winn-Dixie Careers & Jobs – Application, How to Apply, Requirements & Interview Tips
Last Updated:
March 14th, 2020

by

Looking for a career at a traditional supermarket chain? A Winn-Dixie career is what you need!

Winn-Dixie is a supermarket chain headquartered in Jacksonville, Florida. It's been around since 1925. Winn-Dixie has 500 stores in Florida, Alabama, Georgia, Louisiana and Mississippi.

This guide will show you everything you need to know to start a career at Winn-Dixie. You'll read about jobs you can apply for and salaries you could earn. You'll even find out about the company's hiring process.

At Winn-Dixie, you could work as a Cashier, Customer Service Representative, Store Manager and more!
Winn-Dixie Jobs & Careers

To find job openings at Winn-Dixie and submit an application, you can head on over to their careers website. The career website is shared with other supermarkets under the parent company Southeastern Grocers.
Winn-Dixie offers you a wide range of jobs like:
Cashier
As a Cashier, you'll be help customers making payments. You'll also answer any questions that they may have about products in the supermarket. 
For this job, it's important that you're good at dealing with customers. It also helps if you have previous experience in handling money.
Bagger
Being a Bagger means you'll help customers pack their groceries safely. By doing this, you'll help ensure that products don't get damaged. 
Being able to work fast while still being friendly to customers will be your top priority.
Customer Service Representative
In the Customer Service Representative role, you'll be helping customers with questions and complaints. You'll interact with customers face-to-face, on the phone and maybe through email as well.
Being able to remain calm when dealing with angry customers is an advantage. Overall, you need to be friendly and helpful to customers.
Deli Associate
As a Deli Associate, you'll be working at a food & beverage outlet at a Winn-Dixie location. Your job will be to help prepare food items to sell to customers. In this job, it's important that you're hygienic and organized. It helps if you have experience in working with food.
Bakery Assistant
As a Bakery Assistant, you'll also be working in a food & beverage outlet. Here, you'll specialise in baked goods like breads and cakes. Being a team player is important, especially when working with other Bakery Assistants.
Manager Jobs
Winn-Dixie also has manager jobs that you can apply for. These include roles like Store Manager and Pharmacy Manager.
As a Store Manager, you'll be responsible for the performance of your own Winn-Dixie location. You'll lead different teams to perform at their best.
As a Pharmacy Manager, you'll focus on the Pharmacy at a Winn-Dixie location. Here, you'll work with pharmacists and customers to fill prescriptions safely and accurately.
Seasonal Jobs
Winn-Dixie sometimes hires seasonal workers. This is usually for busy periods like holiday shopping seasons. An example of a job they offer is the Seasonal Cashier position.
How Much Does Winn Winn-Dixie Pay (Hourly & Salary)?
With a career at Winn-Dixie, you'll get great benefits like health, life, dental and vision insurance. You'll also have a 401(k) plan and be entitled to employee discounts.
At Winn-Dixie, you can earn at least $9 an hour as a Guest Service Agent, 29% below the national average for similar jobs elsewhere.
Here are a few more examples of what you could earn at Winn-Dixie:
Cashier ($11 an hour)
Bagger ($15 an hour)
Customer Service Representative ($12 an hour)
Deli Associate ($10 an hour)
Baking Assistant ($10 an hour)
Store Manager ($56,000 a year)
Pharmacy Manager ($115,000 a year)
How Old Do You Have To Be To Work At Winn-Dixie?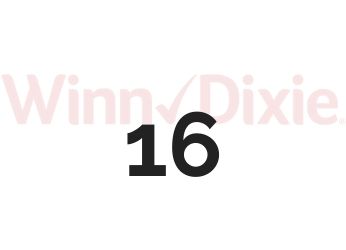 You have to be at least 16 years of age to work at Winn-Dixie. This is true for any job you might apply for at the company. At this age, you can apply for entry-level jobs like:
Cashier
Bagger
Deli Associate
Baking Assistant
Does Winn-Dixie Drug Test?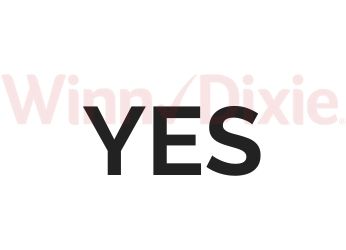 Yes, Winn-Dixie does perform drug tests sometimes. Other applicants have shared that they do this using a urine test. 
It's not clear if the test will happen on-site or if they will send you to a third-party medical facility.
Does Winn-Dixie Do Background Checks?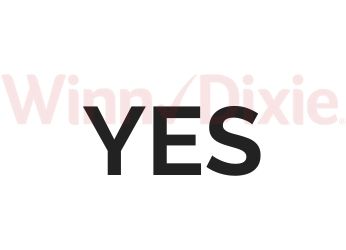 Yes, Winn-Dixie does perform background checks sometimes. 
It's not clear how far back into your history they'll look. It's also not clear if they will hire applicants with criminal records.
Possible Winn-Dixie Interview Questions & Tips

Why Do You Want To Work At Winn-Dixie?
Recruiters want to know what this job would mean to you. Show them that you're not just looking for a paycheck! You can do this by connecting your personal interests to the job you're applying for.
What Do You Do When A Customer Needs Help?
Show them that you understand how important a customer is. You can say that you'll help the customer immediately. Listen attentively to the customer's needs, and then provide them with the help they need.
What Are Your Strengths / Weaknesses?
Be proud about your strengths, but never brag or boast. Stay humble! If you're talking about your weaknesses, always talk about how you're managing or overcoming them as well.
How Do You React To An Angry Customer?
No matter what happens, you must always remain calm when dealing with an angry customer. Listen carefully to what they're angry about, and offer to help. 
If you can't resolve the issue, ask a teammate or Manager for help.
Tell Us About A Time You Worked As Part Of A Team
Recruiters want to know if you're a team player. It's important to show that you can get along with other workers. Share a story about a time you asked a teammate for help!
Winn-Dixie Hiring Process
Overall, the hiring process at Winn-Dixie is said to be a positive and easy experience. Overall, it should take only a day or two to complete.
The hiring process might start with a screening phonecall. Then, you'll be interviewed on-site at a Winn-Dixie location.
Always dress for success! When going for your interview, be sure to dress in a nice business casual outfit.