Whole Foods Careers & Jobs – Application, How to Apply, Requirements & Interview Tips
Last Updated:
January 24th, 2020

by

If you start a career at Whole Foods Market, you'll be working at one of the top lifestyle brands in the country!

Whole Foods is based in Austin, Texas. This retailer focuses on selling natural and organic foods. It's moving towards having 1,200 stores all across the United States!

For the past 20 years, Whole Foods has been called one of the "100 Best Companies to Work For" by FORTUNE magazine.

This guide will help you get that career at Whole Foods. You'll find jobs you can apply for and salaries you could earn. There are even interview tips to help you do your best!

At Whole Foods, you could work as a Cashier, Customer Service Representative, Grocery Associate and more!
Whole Foods Careers & Jobs

You can find Whole Foods jobs and submit an application on their careers website.
On this site, you can find out about the company's values, work culture and more. Whole Foods offers many jobs you can apply for, like:
Cashier
As a Cashier, you'll be helping customers who want to pay for their items. You'll also make sure that items are bagged properly. It's important that you're comfortable working on your feet.
You'll love this job if you enjoy working with customers.
Customer Service Representative
As a Customer Service Representative, you'll help customers with their complaints and questions.
You might deal with customers on the phone, through email or even face-to-face. You'll enjoy this job if you love solving problems for people. You'll go a long way if you can keep cool no matter what.
Food Preparation Worker
In this job, you'll focus on the salad and hot food bars. You'll keep the bars well-stocked and ensure their quality.
Making sure the food is always fresh is your top priority. You'll love being a Food Preparation Worker if you love working with food. It helps if you have great communication skills.
Grocery Associate
As a Grocery Associate, your job is to keep all the shelves well-stocked. You'll make displays look attractive to customers.
For this job, you'll need to be comfortable with lifting and working on your feet. It's also important that you're good at organizing shelves.
Team Member
As a Team Member, you'll support the store wherever you're needed. Sometimes, you might help to stock and organize shelves.
If it gets busy, you might help at the cash register. For this job, you'll need to be good at multitasking. Being a team player will go a long way when you're helping your teammates.
Manager Jobs
Whole Foods also offers many manager jobs like Manager and Assistant Manager.
As a Manager, you'll be leading a retail store of your own. You'll lead all the many different teams in the store. Your priority is to make sure the store is profitable.
As an Assistant Manager, you'll be leading a specific team in the store. Your team members will look to you for guidance and advice so they can do their jobs well.
Seasonal Jobs
Whole Foods Market does offer seasonal options for certain jobs, like Team Member. These jobs are available from time to time.
How Much Does Whole Foods Pay (Hourly & Salary)?

At Whole Foods, you could make at least $14 an hour as a Customer Service Associate, 39% above the national average for similar jobs. Here are a few more examples:
Cashier ($15 an hour)
Food Preparation Worker ($16 an hour)
Team Member ($15 an hour)
Cook ($16 an hour)
Grocery Associate ($16 an hour)
Manager ($45,000 a year)
Assistant Manager ($20 an hour)
When you work at Whole Foods, you'll get great benefits like a 401(k) plan and staff discounts. You'll also get health, dental, vision and life insurance coverage.
How Old Do You Have To Be To Work At Whole Foods?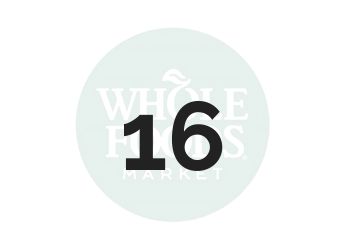 You must be at least 16 years of age to work at Whole Foods.
Some jobs might require you to be older than 16 to apply. Check the job details, as there are some positions that require you to be 18 years old.
At 16 years of age, you can apply for entry-level jobs like:
Cashier
Grocery Associate
Team Member
Does Whole Foods Drug Test?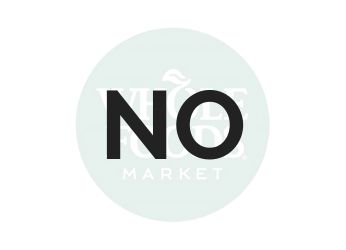 So far, there is no indication that Whole Foods conducts drug tests.
No matter the odds, it's always safer to assume that a company might do a drug test. Usually, companies use a urine test. This test might be done on-site or at a third-party medical facility.
Does Whole Foods Do Background Checks?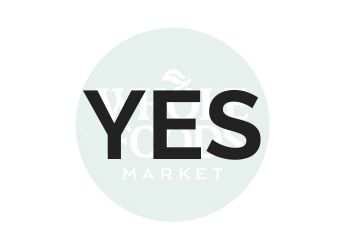 Yes, Whole Foods does background checks. It's not clear how far back into your background they will check. In some cases, Whole Foods has hired people with criminal records.
If they decide to do a background check, it might make the hiring process slightly longer.
Possible Whole Foods Interview Questions & Tips

Why Do You Want To Work At Whole Foods?
Show them what the job means to you. You can tell them how you want to learn and grow professionally by working at Whole Foods.
Why Should We Hire You?
Sell yourself! Highlight your best qualities and strengths. Tell them how you'll use these strengths in the job that you're applying for.
Tell Us About Yourself
Give a short summary of who you are as a person. Include information about your education and work history. Tell them why you'd be a great worker.
What Can You Tell Us About Whole Foods Market?
Show them that you've done your homework! They don't expect you to know everything. However, you should know the basics of the company.
What's Your Greatest Strength?
Be honest and proud of your strengths. Tell them what it is and how it'll help you in the job that you want. Always be humble!
Whole Foods Hiring Process
The hiring process at whole foods usually takes only a day or two. It's a challenging process that's not too difficult. Overall, it's a positive experience.
The process will start with a screening phone call. Then, you'll be interviewed on-site. You may be interviewed as a group. They might also give you a problem-solving exercise to do.
No matter what job you're applying for, look your best! Dress up in a casual or business casual outfit to your interview.