White Castle Jobs & Careers – Application, How to Apply, Requirements & Interview Tips
Last Updated:
September 20th, 2019

by

If you love the smell of grilled burgers, warm buns, and French fries, then get ready to submit your White Castle job application today.

White Castle is a family-owned fast food chain that serves up delicious sliders all over.

Since 1921, White Castle has been serving delicious food and has even won the People Report Best Practices Award multiple years in a row.

From working as a crew member to leading the staff as a manager, White Castle is a great place to work and employees who do work here are proud to be part of the team.

If you want to help serve up some of the most delicious burgers, consider applying for a position at your local White Castle.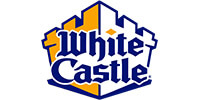 How to Apply for Employment at White Castle
When applying for a position at White Castle, the most commonly used method is through their online application wizard.
Application Information
Minimum Age Requirement: The minimum age to work at White Castle is 16.
Hours of Operation: White Castle is open Monday – Thursday from 10:30 am until 12:00 am (Midnight), and Friday – Sunday from 10:30 am until 4:30 am.
Methods to Apply: Interested applicants can apply to White Castle by submitting an online application.
Searching for an Open Position
To search for an open position, you will need to visit White Castle's employment page. From here, you can click on the button that says "apply for restaurant hourly/management job."
You will be directed to a page where you need to enter in some information about yourself, so that the website can verify who you are.
Once completed, you will be directed to a page to view the details of and fill out an application for the positions available.
Applying for a Job
Once you have clicked to select the position you are interested in, you will then be directed to choose a state, city, and the restaurant within the city you want to apply to.
You will then be prompted to enter in some basic information such as your name, phone number, and whether or not you are apply in a specified state.
Following the above information, you will be prompted to fill out another personal information section, but this one is more detailed. You will also be asked about your availability, the type of employment you desire, and whether you are employed or not.
Now you can move on and the application will ask for your previous experience, education, and relevant skills.
You will be prompted now to enter in your availability as to when you are available to work. The last page of the application requires you to read over some information and accept it.
Once the application is finished, you will be required to take a timed 60 question assessment that asks you questions about how you rate previous employment, how to handle situations, etc.
After the assessment, you can submit your application.
Application Tips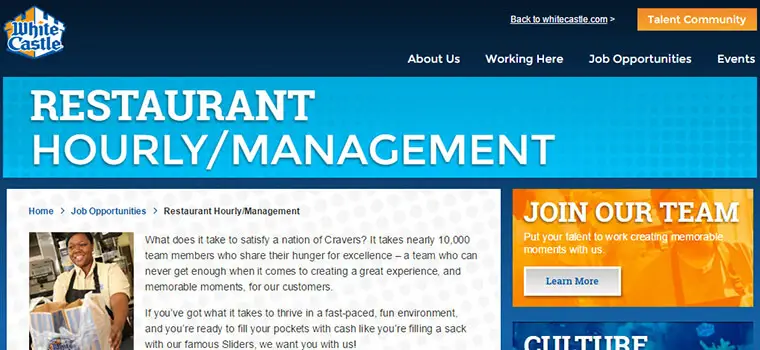 Throughout the application, you may find some questions that either stump you or you are unsure of how to answer them. Before you panic, consider the following tips below to help you overcome some of the more difficult questions.
Open Availability Is Desired
When you are asked about your availability, be as open as possible. The more open you are, the more likely you will be hired.
If you do have previous commitments, base your availability around them, but try to remember that the pickier you are, the less likely the company can fit you in.
Never Leave Gaps in Work Experience
Leaving gaps in your work experience is never recommended as it will leave your employer wondering what it is you were doing this whole time.
If you were volunteering or going to school during a gap in employment, it is recommended that you fill in that information.
Take the Assessment Seriously
The application requires you to take a timed test of 60 questions. These questions will ask you to rate your previous jobs and also how you would handle a specific situation.
When taking this assessment, make sure to spend time on each question and think about them in depth. The assessment is used to decide whether or not you will be a good fit for the company, so do your best.
Should You Follow Up?
Once you have submitted your application online, you can follow up with the hiring manager at the store you applied for.
You should give the hiring manager a couple of days to look over your application before you call. When you do call, ask to speak with the hiring manager directly and if he or she is unavailable, ask for a better time to call back.
The hiring manager will appreciate the follow up and your persistence.
Positions and Salary Information
White Castle employs over 10,000 employees throughout more than 400 locations throughout 13 different states.
White Castle is dedicated to providing quality food to its customers and creating a productive and thriving atmosphere for their employees.
The company offers both entry-level position as well as managerial positions.
Castle Team Member – A Castle Team Member is responsible for providing quality customer service by acknowledging customers and helping place order. As a Castle Team Member, you can expect to make between $7 and $11 per hour.
Crew Manager – A Crew Manager is responsible for helping to provide a great atmosphere for customers and employees. The Crew Manager will lead by example and supervise all operations. As a Crew Manager, you can expect to make between $11 and $15 per hour.
Best Entry-Level Positions
White Castle hires employees for their entry-level positions. These positions help keep the individual restaurant locations running smoothly.
Each employee in an entry-level position helps to fuel the company and is the face that customers first see upon arrival to the restaurant.
Whether you are entering the workforce for the first time or you are looking to move up into a management role, White Castle has an opportunity for you.
Castle Team Member
As a Castle Team Member, you will be responsible for providing the best possible customer service. This includes helping customers find menu items, order food, and deliver the food with a smile.
Team Members are also responsible for maintaining the interior and exterior of the restaurant to ensure cleanliness. In addition, you will help ensure portion controls are correct along with following all food safety guidelines.
White Castle Careers in Management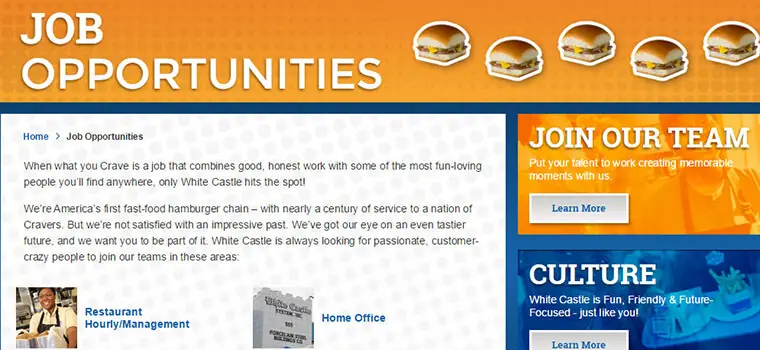 White Castle offers management positions available to in-house employees and new employees. The management positions are responsible for being strong leaders.
White Castle offers benefits to its full-time employees including educational funds, health insurance, and more.
Crew Manager
The Crew Manager will become the face of White Castle and deliver a truly exceptional experience to customers. The Crew Manager is responsible for overseeing Team Members and ensuring each one is following all guidelines and company policies.
The Crew Manager should be friendly and be able to lead by example. In addition, you will be responsible for quality control of all food in the restaurant.
Interview Questions and Tips
White Castle has developed a culture that is wants all of its employees and locations to embrace. The culture includes fast service, friendly staff, and a unique experience.
How Can You Provide a Unique Experience for Customers?
One question you may encounter during your interview is how you can personalize or make an experience unique for a customer.
One way to do this is through using the customer's first name or even asking them what they enjoy eating and then recommending food items.
How Would You Handle an Angry Customer?
The interviewer may ask you how you would handle an angry or upset customer. Sometimes, in restaurants and retail stores, customer become frustrated or unhappy with a product or service.
Think about how you would handle this situation. You could help the customer by replacing the food item, offering them a free food coupon, or some else that is in line with the company's policy.
How Would You Handle a Situation Where You Run Out of Something?
Sometimes, restaurants run out of food items. When this happens, how would you handle the situation? You may be asked this question and you need to be able to answer it.
For instance, you can offer the customer a different product, a free food coupon, etc.
Helpful Research for Your White Castle Interview
White Castle was first founded in 1921 by Billy Ingram. He took a small investment of $700 and turned it into what White Castle is today.
There are over 400 White Castles throughout 13 different states. The company employs over 10,000 team members.
White Castle has won the People Report Best Practices Award multiple years in a row and this family-owned business is dedicated to providing the best food around.
What Employees Say About Working Here
Employees working for White Castle are happy with their positions. Many of them believe that the management team is helpful and the company provides room for growth.
Other employees are happy with the benefits they receive from the company and they believe that the training is top notch.