Whataburger Careers & Jobs – Application, How to Apply, Requirements & Interview Tips
Last Updated:
June 18th, 2020

by

If you're looking to work for a leading regional fast-food chain, then a Whataburger career is what you should check out!

Whataburger is a fast-food chain started in 1950 by Harmon Dobson and Paul Burton in Corpus Christi, Texas.

Whataburger's headquarters are in San Antonio, Texas. Today, this chain is in over 800 locations. These locations are in Texas, the Southeast and Southwestern sides of the United States. 

In this guide, you'll learn everything you need to know to land your career at Whataburger. You'll learn about popular jobs and the salaries you could earn. You'll even pick up a few handy interview tips!

At Whataburger, you could work as a Restaurant Staff, a Cook, a Cashier and much more!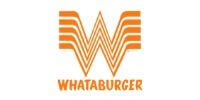 Whataburger Jobs & Careers

To start looking for jobs and submit an application, check out Whataburger's careers website. Here, you can find out what it's like to work at Whataburger.
Whataburger offers different fast-food jobs like:
Restaurant Staff
As a Restaurant Staff, you'll be on the front-lines with the customers. You'll help to collect orders and make suggestions about menu items and promotions. For this job, you'll need to be good at interacting with customers. A pleasant personality is a plus!
Cook
As a Cook, you'll put together orders as they come in. You'll follow Whataburger's standard recipes and procedures to prepare meals quickly and efficiently. Having food service experience is a plus, but a willingness to learn is most important!
Prep Cook
Working as a Prep Cook means that you'll prepare all the ingredients that will be used to make Whataburger menu items. This includes anything from stacking shelves with ingredients, labelling them, and bringing them out as needed. For this job, you should be comfortable working on your feet most of the time.
Cashier
As a Cashier, you'll help collect orders as well as payments. It's important that you can multitask in this role. You'll need to always be pleasant towards customers and answer any questions. This is done while also collecting payment and giving back any change.
Equipment Technician
A restaurant can only run well if its equipment is functioning. That's where you come in. As an Equipment Technician, you're responsible for maintaining and repairing all restaurant equipment. This could include fridges, fryers, cookers and more! For this job, it's important that you're good at working with industrial equipment.
Manager Jobs
At Whataburger, you can also apply for management roles like Restaurant Manager. In this role, you'll oversee an entire Whataburger location of your own! You'll lead and inspire your team to make sure that customers are happy and profits are high!
How Much Does Whataburger Pay (Hourly & Salary)?

When you start your career at Whataburger, you'll get access to great benefits. This includes medical benefits like health, dental and vision insurance. You'll also get financial benefits like a 401(k) savings plan, Profit Sharing, and Whataburger's Quality Meal Program for discounted meals.
At a minimum, you could make $8 an hour as a Front End Associate, 24% below the national average for similar jobs elsewhere. Here are a few other salaries you could earn:
Restaurant Staff ($12 an hour)
Cook ($10 an hour)
Prep Cook ($10 an hour)
Cashier ($9 an hour)
Equipment Technician ($25 an hour)
HVAC Technician ($25 an hour)
Restaurant Manager ($50,000 a year)
How Old Do You Have To Be To Work At Whataburger?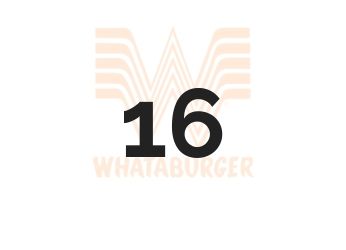 You have to be at least 16 years old to work at Whataburger. This is true for any job you might apply for at Whataburger. At this age, you can apply for entry-level roles like:
Restaurant Staff
Prep Cook
Cashier
Does Whataburger Drug Test?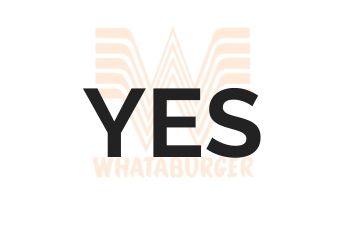 Yes, Whataburger sometimes performs drug tests. The likelihood of this happening is low. Past employees have shared that drug tests usually happen when you move up to a Manager position. 
The drug test is done by collecting a urine sample. It's not clear if they collect the sample on-site or at a third-party medical facility.
Does Whataburger Do Background Checks?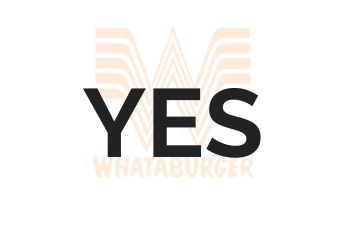 Yes, Whataburger does background checks. According to past applicants, the check may look up to ten years into your history. In the past, Whataburger has hired applicants who have criminal records.
Possible Whataburger Interview Questions & Tips

Here are a few common Whataburger interview questions and tips to help you ace them.
Why Do You Want To Work At Whataburger?
Companies like to know that you're not just there for the money. If they ask you this question, tell them how your personal interests, strengths, or goals relate to the job you're applying for.
What Do You Hope To Achieve By Joining Whataburger?
For questions like these, you can tell them that you're looking to learn new skills, gain new experiences, and meet exciting people! 
What Are Your Strengths and Weaknesses?
If they ask you about your strengths, be honest about them but always stay humble. If you're talking about your weaknesses, be honest as well. Always mention how you're overcoming or managing those weaknesses.
Where Do You See Yourself In Five Years? 
A question like this is meant to understand your ambition and commitment. You can say that you hope to be in a leadership position in five years. 
How Would You Handle A Difficult Customer?
Sometimes, recruiters ask you how you'd react in certain situations. When it comes to difficult customers, always remain calm. Ask questions to understand their needs, and do your best to provide a solution. If you don't know what to do, be a team player by asking a supervisor or teammate for help.
Whataburger Hiring Process
Past applicants found the Whataburger hiring process to be a positive experience. They consider the interviews to be easy. Overall, the process should only take a day or two.
Sometimes, the hiring process starts with a screening phone call. Then, you'll be interviewed on-site at a Whataburger location. In some cases, they might give you a problem-solving exercise as a test. 
No matter what job you're applying to, always look your best! Come dressed in a business casual outfit for your interview.