Wendy's Jobs & Careers – Application, How to Apply, Requirements & Interview Tips
Last Updated:
September 20th, 2019

by

Wendy's careers are right around the corner for you if you're ready to join a team of energetic, respected, go-getting staff.

Wendy's is not only one of the largest "quick-service" hamburger restaurant chains in the nation, with over 6,600 locations in the U.S. alone, it is also considered America's favorite fast food.

Wendy's careers are available to those just starting out in the work world as well as those with years of experience under their belt. Nearly 37,000 employees make up the company's diverse community of staff. About 2,500 Wendy's employees are salaried, while the remaining 35,000 team members in the U.S. are paid hourly.

Let's explore the wide range of career opportunities available, such as crew members, shift supervisors, assistant managers and more. Your options range from joining the service team at a nearby Wendy's restaurant to working in management, development or distribution at the corporate offices in Ohio.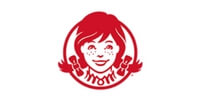 Wendy's Jobs & Careers

If you're itching to apply, the most efficient way to do so is via the Wendy's career site. On this site you can search open jobs by location, by category, keyword and more.
Wendy's offers a wide range of jobs and careers, including:
Crew Member
Crew members can be new to the workforce or older staff member returning to food services. Types of crew members include:
Cashier
Greeter
Line, grill or fry cook
Drive-thru attendant
Crew leader
Often, managers look for interested applicants who are enthusiastic, eager to learn, polite, and those who have had experience working as a cashier in any industry. Important requirements for crew members are cleanliness, time management, and the ability to multitask.
Shift Supervisor
Shift Supervisors are a vital part of the Wendy's leadership team. These team members are entry-level management who work closely with restaurant management to provide direction and training to team members throughout every shift.
Wendy's managers also look to shift supervisors to motivate and inspire crew members to do great work, to foster a team environment, and to grow their own management skills. They are also expected to ensure great customer service is offered throughout the restaurant.
Maintenance Technician
Wendy's relies on maintenance technicians who can efficiently and professionally repair equipment for cooking and prep, such as grills, refrigerators, and more. This often includes electrical repair, plumbing, ceiling repair, and even ceramic tile and floor repair.
The maintenance technician is counted on to manage solid relationships with franchisee customers and service providers in order to order and return parts and equipment as needed. Technicians are on-call and often drive over 30,000 miles per year in their company vehicles while managing Wendy's facilities in their district.
Wendy's Manager Jobs
Assistant store managers focus on training employees, assisting customers and overseeing the general customer service experience, and organizing the store both in the kitchen and out front. If there are concerns about employee performance or safety, the assistant manager corrects these individual issues.
General managers are a vital part of the restaurant leadership and management team because they provide the direction, training and expertise required to ensure that the customer's expectations are met and that each shift they oversee achieves its business goals. As a manager, you'll work to maintain a team atmosphere among your crew members, build a successful management team of crew and shift supervisors, and run a million-dollar business to increasing profit.
Wendy's district operations managers work closely with general/restaurant managers to monitor store business, meet ordering needs for store facilities and food, and provide general direction and morale support for store management staff within his or her district. District operations managers also develop and implement budgets, health and safety plans, and supervise facility and operation improvements.
Seasonal Job Openings
Wendy's and other fast food giants often hire dozens of seasonal employees per store in late fall of each year to accommodate additional customer needs during the holiday shopping season. These seasonal jobs are usually limited to crew member status.
How Much Does Wendy's Pay (Hourly & Salary)

All full-time positions at Wendy's offer 401k, medical and dental coverage, paid vacation and leave, tuition reimbursement or assistance, and adoption assistance.
Some franchisees offer additional fringe benefits to either full-time employees or to all employees on staff at particular stores or in particular regions. These simply vary from store to store.
The actual rate of pay and benefits for Wendy's crew members, rather than the average, varies from team member to team member depending on experience, location of franchise, and time employed by the company. Here are some averages.
You'll see they compare favorably with pay rates of other leading companies in the fast food business.
Cashier (crew member): between minimum wage and $9 per hour.
Grill cook (crew member): between minimum wage and $9 per hour.
Greeter (crew member): between minimum wage and $9 per hour.
Shift supervisor: between $9 and 10 per hour.
Assistant manager: between $24,000 and $37,000 annual salary
General/Restaurant manager: between $31,000 and $49,000 annual salary
District operations manager: between $58,000 and $98,000 annual salary
Minimum Age to Work at Wendy's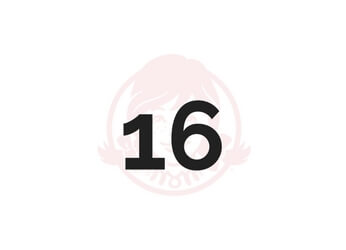 The minimum age to work at Wendy's is 16 years of age. Entry-level positions available to those of this age are crew or team members, who are often:
Grill or fry cooks
Cashiers
Greeters
Drive-thru attendants
Does Wendy's Drug Test?
While Wendy's does not publicly prescribe drug tests for their employees, the company has a very specific policy against drug usage.
Reporting to work under the influence of alcohol or drugs is met with immediate termination. This threat of termination extends to crew members who cannot properly or safely perform their job due to suspected drug or alcohol use.
[adinserter block="2″]
Possible Wendy's Interview Questions & Tips

Why do you want to work for Wendy's?
Be honest about the reasons behind your decision to join the team at Wendy's. Don't be afraid to discuss your personal background or life events that brought you to Wendy's or this particular job for which you're applying. Interviewers value honesty, and will ask follow-up questions about traits of yours or events in your life that may have shaped you.
How should you dress?
According to Wendy's, you should dress comfortably, in clothes that make you feel confident, and always dress appropriate to the position for which you are applying.
If you are applying for a crew member position, a "business casual" pair of dark jeans or dress pants will pair nicely with a collared shirt. Think of an outfit you might wear to church or to a school concert.
If you're applying for a shift supervisor position or an assistant manager position, dress up to impress! Don't be afraid to wear business formal wear like a shirt and tie, or an impressive business blouse and skirt. This is your chance to be taken seriously and to make a great first impression!
What should you bring with you?
Wendy's encourages applicants to apply online via the Wendy's career site. When called in for an interview, be prepared and bring either a hard copy or your application and/or your resume.
The interviewer may already have that information on file or in their hands, but it is important to be prepared in case they don't.
Tell me about a time when you demonstrated a particular strength or competency.
Wendy's own website says this is a question they will ask during interviews, so you should have a response ready, one that touts your strengths and hits upon an interesting or unique strength.
Those applying for crew member positions should recount times when they used exceptional teamwork to collaborate and solve a problem, or when they learned the real meaning of "customer service," or even how they got through a difficult time or situation with exceptional multi-tasking skills.
Applicants interested in management positions should always talk about their leadership skills and how they earned them. Wendy's careers website says: "Your answers should be based on recent experiences on the job or at school or volunteer activities. We are interest in hearing about situations you overcame, what you did, decisions you made, and the results or outcomes."