Wells Fargo Jobs & Careers – Application, How to Apply, Requirements & Interview Tips
Last Updated:
September 20th, 2019

by

If you enjoy counting money, helping customers, and working in a fast-paced environment, get ready to fill out your Wells Fargo job application today.

Wells Fargo was first opened in 1852 and offered simple banking solutions to citizens in the area. As the brand has grown, people have put their trust in the name "Wells Fargo."

Today, Wells Fargo provides a multitude of services to the community including mortgages, safety deposit boxes, auto loans, and more.

Working at Wells Fargo is nothing short of amazing with their positive attitude and great benefits. You may start in an entry-level position such as a teller and move on to become a mortgage consultant or even a manager.

If you want to work in a financial institution and provide customers with the banking services they need, a career at Wells Fargo may be just what you need.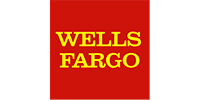 How to Apply for Employment at Wells Fargo
To apply for a position at Wells Fargo, the most commonly used method is through their online application wizard.
Application Information
Minimum Age Requirement: The minimum age for employment at Wells Fargo is 18 years old.
Hours of Operation: Wells Fargo is open Monday – Friday from 8:30 a.m. until 5:00 p.m., Saturday from 8:30 a.m. until 1:00 p.m., and Sunday they are closed.
Methods to Apply: Interested applicants can apply to Wells Fargo by filling out and submitting an online application.
Searching for an Open Position
To search for an open position at Wells Fargo, interested applicants will need to visit the "Find a Job" page. Once on this page, click the "Search Jobs Now" button.
You can search for a position based on the job opening ID, keywords, or location. Once you have selected your criteria, all open positions matching it will be displayed.
To view more information about an open position, click on the job title, which will display the job description, requirements, and job expectations.
Applying for a Job
To apply for a position, you need to click the "apply" button underneath the job expectations section. You will be prompted to create an account.
After you create an account, you will be asked pre-employment questions such as are you 18 or older, will you submit to a background check, etc.
You will arrive on a screen that allows you to upload your resume or continue on without one. Once you make your selection, you will be taken to a section called "My Profile." Here, you will answer questions about your ideal start date, whether you want to work full or part-time, etc.
While under the "my profile" section, you will also need to enter in your minimum rate of pay and two locations where you want to work.
The next section requires your education history and work experience. Below that section, you will be able to add additional information such as licenses, degrees, additional training, and more.
The last couple of questions ask you whether you are a government official, if you have worked at Wells Fargo, and similarly related questions.
Once you get through the last set of questions, you can review and then submit your application for consideration.
Application Tips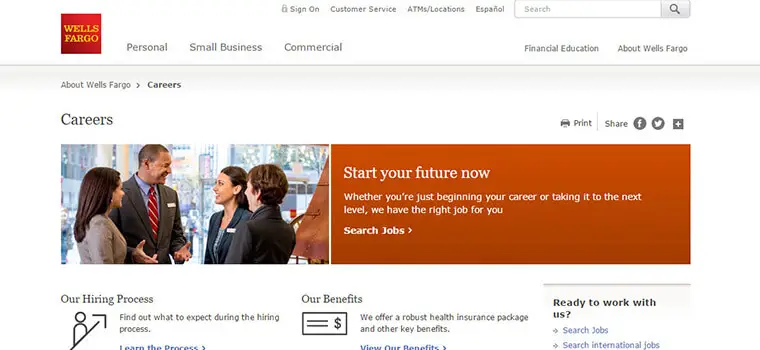 As you go through the application process, you may come across confusing questions that you do not know how to answer. Below, we will go over some
tips to help you.
Upload Your Resume
You should always upload a resume for the hiring manager to see. This is the first impression the company receives of you.
Since the minimum age to apply is 18 years old, you should have a resume on hand anyway. If you do not, start making one today.
Criminal Background Check Information
Since you will be working in a financial institution, you may have to submit to a criminal background check. Working with money means that you should not have convictions for theft, robbery, or similar crimes.
Your Work Experience is Important
On the Wells Fargo application, you are required to enter in previous job information. It appears that they want someone with at least some experience working.
You can bypass entering work experience if you upload a resume. Therefore, if you do not have work experience, it is essential that you create a resume.
Should You Follow Up?
You can follow up on a previously submitted application by logging back into the account that you created when you initially applied.
On your account page, you will be able to view jobs you have applied to along with the status of the application.
You can also follow up by calling the specific banking branch that you applied to. You should give the hiring manager a couple of days to review your information first.
When you do call into the branch location, ask to speak directly with the hiring manager. If he or she is unavailable, ask when a better time to call back would be.
Positions and Salary Information
Wells Fargo hires employees to work in their branch locations throughout the U.S. The company hires for both entry-level and management positions.
Teller – The Teller is responsible for providing great customer service and handling all monetary transactions in the bank. As a Teller, you can expect to make between $9 and $16 per hour.
Personal Banker – The Personal Banker is responsible for helping customers choose the right financial products based on their needs. As a Personal Banker, you can expect to make between $29,000 and $43,000 per year.
Phone Banker – The Phone Banker is responsible for talking to customers on the phone and helping them with all inquiries and complaints. As a Phone Banker, you can expect to make between $12 and $15 per hour.
Mortgage Consultant – The Mortgage Consultant is responsible for helping customers understand all mortgage services. As a Mortgage Consultant, you can expect to make between $15,000 and $37,000 per year.
Branch Manager – The Branch Manager is responsible for overseeing the operations of the bank. He or she will handle all employee and customer complaints. As a Branch Manager, you can expect to make between $38,000 and $65,000 per year.
Best Entry-Level Positions
Wells Fargo hires employees for entry-level positions in their branch locations. These positions are the face of the bank and each one helps customers find the right financial services.
Whether this is your first time working or you are looking to move up into a management role, Wells Fargo may be the right move for you.
Teller
The Teller is responsible for handling all monetary transactions with customers. He or she will help customers make deposits, withdrawals, and more.
In addition, the Teller is responsible for correctly counting money and processing all financial documents from customers.
Personal Banker
The Personal Banker is responsible for providing customer service to all customers. He or she will offer advice and recommend products to customers.
In this role, you will make sure to reach all sales goals set forth for you.
Phone Banker
The Phone Banker is responsible for resolving all customer concerns over the phone. He or she will talk to customers who call in to the branch.
In this role, the Phone Banker will work hard to keep customers happy while solving problems and answering all of their questions.
Mortgage Consultant
The Mortgage Consultant is responsible for helping customers with all mortgage inquiries. He or she will advise customers about the process and help them understand what they qualify for.
Wells Fargo Careers in Management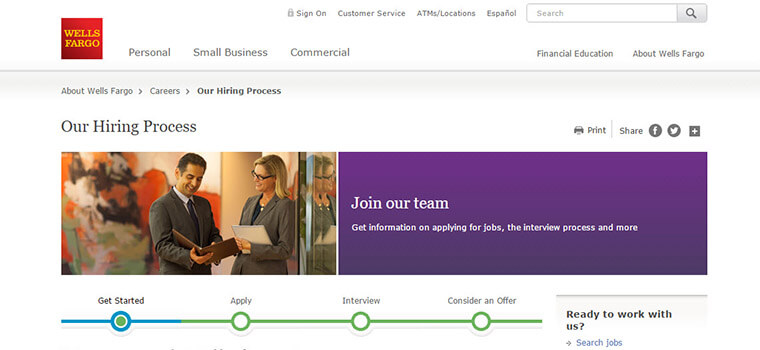 Wells Fargo hires employees to work in management positions. The management position is an important role as he or she will
oversee the bank's operations from day to day.
If you are interested in becoming a leader, Wells Fargo hires both in-house employees and new employees to take on the job.
Branch Manager
The Branch Manager is responsible for overseeing all operations in the bank. He or she will provide superior customer service while handling any and all customer complaints and problems.
Interview Questions and Tips
If you are nervous about your upcoming interview, take a deep breath. The questions below are some that you may be asked and reading over this section will help you prepare.
What Are Your Interests?
You may be asked what types of interests you have. This is an easy question and you can simply let the interviewer know what type of activities you like or what your hobbies are.
How Would You Handle an Upset Banking Customer?
Upset banking customers happen and the way you handle the situation is paramount to keeping a customer.
They may ask what you would do if a customer was angry about a charge. You can answer by telling the interviewer that you would follow company policy.
What Would You Do If a Customer's Information Didn't Match the Info They Gave You?
It is your responsibility to check and double check that the customer providing you with banking information is the actual owner of the account.
They may ask how you would go about verifying this information or what you would do if for some reason the information did not match.
You should always follow banking policies and call for a manager when you are unsure of what to do.
Helpful Research for Your Wells Fargo Interview
Wells Fargo first opened in 1852 by Henry Wells and William Fargo. The first Wells Fargo location was opened near the gold rush port in San Francisco. The company grew quickly and by 1918, Wells Fargo was reaching over 10,000 communities throughout the U.S.
As of today, Wells Fargo's reach stretches from "ocean-to-ocean" and "over-the-seas."
What Employees Say About Working Here
Employees working at Wells Fargo appear to be content with their positions in the company. Many of them express that Wells Fargo provides a variety of opportunities to move up.
Employees also talk about how there are great benefits and the training is on point. In addition, employees like their management teams.