Weinerschnitzel Jobs & Careers – Application, How to Apply, Requirements & Interview Tips
Last Updated:
September 20th, 2019

by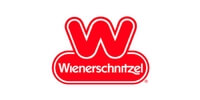 For many people, when they think of a chili dog, they think of Wienerschnitzel. A well-known and much-loved hot dog chain, Wienerschnitzel serves more than 120 million hot dogs a year, and they're super famous for their top secret chili recipe that comes on fries, hot dogs and burgers.
If you live in a Wienerschnitzel state like California, where the first Wienerschnitzel was founded in 1961, you're in for a treat when you apply for a position. Each Wienerschnitzel store prides itself on having a tight-knit crew and a fun atmosphere.
Wienerschnitzel is located primarily in California and Texas, but other are located throughout the Midwest and southwestern states. There are even locations outside the U.S., in Guam and Panama.
This fun-loving but fast-paced, family-owned company with its uniquely decorated A-frame stores is always looking for hard workers to give customers a great Wienerschnitzel experience.
Let's explore more and learn what careers are available at Wienerschnitzel!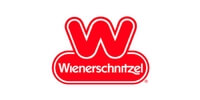 Wienerschnitzel Jobs & Careers

The best way to apply for a Wienerschnitzel job is through the company's official job web page.
There you can download the company's official job application, which is a PDF, and bring it with you to a Wienerschnitzel location to apply in person. That's how they prefer you begin the application process.
According to the Wienerschnitzel website, each store location has its own process or preferred way of hiring, so you are encouraged to start your inquiries at the location you want to work at.
Wienerschnitzel offers several different jobs and careers, including:
Wienerschnitzel Crew Member
At Wienerschnitzel, your average fast food jobs involving food preparation and customer service are available to anyone over the age of 16.
Since each Wienerschnitzel location handles staffing differently, there are a variety of roles available. Crew members fill the following positions:
cashier
greeter
drive-through crew
clean-up crew
line cook
front line
maintenance crew
At Wienerschnitzel, managers look for people skills, cashier or register experience, drive-through experience, attention to detail, customer service experience, time management, ability to work flexible schedules, and more in the crew members they hire.
The average Wienerschnitzel crew members earns about minimum wage and works part-time, about 15-30 hours per week.
Wienerschnitzel Manager Trainee Jobs
The next step up the ladder for crew members is manager trainee. Wienerschnitzel managers look for crew members who take initiative and are very dedicated to their jobs.
Once selected as a manager trainee, the employee will go through a probation period during which they take on some operations responsibilities at their location. They work alongside shift supervisors and managers to learn on the fly how to be the administrator of the store.
Manager trainees generally help crew members with their day-to-day responsibilities, hire and train new employees, open and close the store according to procedure, and handle the maintenance of restaurant equipment. They usually start as part-time crew members who transition into full-time employees.
Wienerschnitzel Manager Jobs
Wienerschnitzel manager positions include shift supervisors, assistant managers, and managers.
All of these positions are usually filled from within after prospective managers complete the manager trainee program. Wienerschnitzel does, however, fill store manager positions with outside applicants if needed.
The store requires management staff be at least 18 years old.
Seasonal Job Openings
Just like most other fast food chains, Wienerschnitzel routinely hires seasonal employees each fall to accommodate additional customers during the busy Christmas holiday shopping season.
These seasonal jobs are usually limited to crew member positions like cashiers, line cooks, drive-through crew, etc.
How Much Does Wienerschnitzel Pay (Hourly & Salary)
Benefits for full-time Wienerschnitzel employees include health insurance options, life insurance, paid vacation and 401k retirement plans.
All employees (part-time and full-time) get free uniforms and meal discounts upon hire.
Here are some average pay rates for Wienerschnitzel employees. The pay is similar to other fast food chains hiring entry level positions.
Since Wienerschnitzel gives managers a lot of leeway in hiring and managing their location's staff, the rates of pay can differ from location to location.
Cashier: an average up to $8.50 per hour
Greeter: an average up to $8.50 per hour
Drive-through crew: an average up to $8.50 per hour
Line or grill cook: an average up to $8.50 per hour
Manager trainee: an average of $10 per hour
Shift supervisor: an average of $10 to $11 per hour
Assistant manager: an average of $35,000 per year
Manager: an average of $50,000 per year
How Old Do You Have to Be to Work at Wienerschnitzel?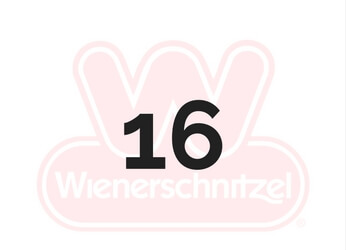 The minimum age to work at Wienerschnitzel as a manager is 18 years of age, while the minimum for entry-level crew member positions is 16. Positions available to entry level employees of this age are:
cashiers
greeters
drive-through crew
line cooks
cleaning staff
maintenance crew
Does Wienerschnitzel Drug Test?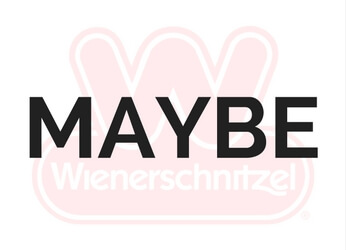 Wienerschnitzel does not have a public drug testing policy on its website, but the company is a family-friendly organization that values tight-knit crews in its restaurants. We can assume that drug and alcohol use is not tolerated and that drug testing is a tool that management staff might use if needed.
Possible Wienerschnitzel Interview Questions & Tips

Have you landed an interview at Wienerschnitzel? That's great! Here are some questions that often come up at Wienerschnitzel interviews.
"Why do you want to work at Wienerschnitzel?"
Managers are looking for honest answers to this common question. Remember that Wienerschnitzel is a tight-knit company that values its employees. If you can show you are
Do you work well under stress?
This a great opportunity to talk about your abilities with time management, quick thinking, and understanding the importance of setting priorities. Managers will look for all of these qualities in a new employee.
Are you the kind of employee that works well under pressure? Does stress and adrenaline give you a boost to perform really well or really quickly? You can toot your horn about this, because not everyone is gifted in this way.
However you answer, be honest so your manager can get a clear idea of how you handle stress on the job.
What's one thing you do not like about yourself?
This is also a really common question during interviews.
Start by choosing a quality that was an issue in your younger years, when we all made mistakes and had problem areas in our lives. Pick a weakness that you have overcome and you can tell a great story about it that is also pertinent to the job.
No one has had a spotless job record, or a perfect youth with no mistakes. We all make them. Pick a very brief story to tell about what weakness you overcame, or simply describe the weakness and what you learned about yourself when you overcame it.
If you can talk about overcoming your faults, you have already won.