Verizon Careers & Jobs – Application, How to Apply, Requirements & Interview Tips
Last Updated:
July 14th, 2020

by

If you want to work at one of America's biggest telecommunications companies, then Verizon careers are what you're looking for!

Up until the year 2000, Verizon was known as the Bell Atlantic Corporation. It was founded 36 years ago in 1983 and was incorporated in Delaware.

Today, Verizon has its headquarters in New York City. The company is divided into three divisions which are Consumer, Business, and Media.

In this guide, we'll go through everything you need to know to land a career at Verizon. You'll see popular jobs and the salaries you could earn. There'll even be tips to help you ace your interview!

At Verizon, you could work as a Retail Sales Associate, Software Architect, Store Manager and more!
Verizon Jobs & Careers

Finding the right job at Verizon and submitting an application is easy. Just head on over to the Verizon careers website and start your search there.
At Verizon, you can apply for jobs like:
Retail Sales Associate
As a Retail Sales Associate, you'll be working at Verizon's physical locations. You'll interact with customers and educate them on what Verizon has to offer. For this role, it's important to have a pleasant personality for dealing with customers.
Enterprise Architect
In the Enterprise Architect role, you'll help the company improve its efficiency. You'll help to optimize business operations and improve how the company does things. In this role, having strong analytical skills is important. Being a good communicator will also help you be more effective at your job.
Solution Specialist
As a Solution Specialist, your first job is to listen to customers and understand their needs. Then, you'll help to match the best Verizon solutions for those needs. In this position, it's important that you're a strong problem-solver who can always find the right answers to problems.
Principal Consultant
As a Principal Consultant, you'll lead a group of analysts and consultants to provide customers with the best advice possible. Together, you'll develop strategies and help clients carry out projects using Verizon's products and services. Leadership and motivation skills are important for this job.
Software Architect
In the Software Architect role, you'll be focusing on developing Verizon's software from the ground up. This includes deciding on processes and standards for the software that you're working on. Strong technical skills are important for this role. Being a good communicator will also help you a lot when communicating with different teams within the organization.
Manager Jobs
Verizon also has a wide range of Manager jobs that you can apply for. This includes the Store Manager, Business Development Manager, and Business Intelligence Manager roles.
As a Store Manager, you'll lead a Verizon retail location of your own. You'll hire, train, motivate and lead your team to achieve the store's monthly targets.
The Business Development Manager role, on the other hand, will require you to bring new business into the company. This requires you to network with potential clients and convince them to use Verizon's products and services for their business.
Lastly, as a Business Intelligence Manager, you'll lead a team that focuses on analysing business information. This helps the company understand its market, customers, and competitors so that other teams can make better-informed business decisions.
How Much Does Verizon Pay (Hourly & Salary)?

When you land a career at Verizon, you'll gain access to great benefits. This includes Health, Dental, and Vision insurance coverage. You'll also participate in a 401(k) plan and receive other financial benefits like staff discounts.
At a minimum, you could earn $29,000 a year as a Customer Advocate, 34% below the national average for similar jobs elsewhere. At Verizon, you could also earn:
Retail Sales Associate ($30,000 a year)
Enterprise Architect ($156,000 a year)
Solution Specialist ($48,000 a year)
Principal Consultant ($130,000 a year)
Software Architect ($135,000 a year)
Store Manager ($46,000 a year)
Business Development Manager ($112,000 a year)
Business Intelligence Manager ($124,000 a year)
How Old Do You Have To Be To Work At Verizon?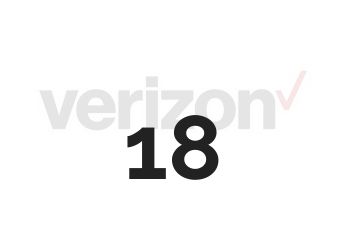 You have to be at least 18 years old to work at Verizon. This is true for any position you might apply for at the company. At this age, you can apply for entry-level positions like:
Customer Advocate
Call Center Representative
Retail Sales Associate
Does Verizon Drug Test?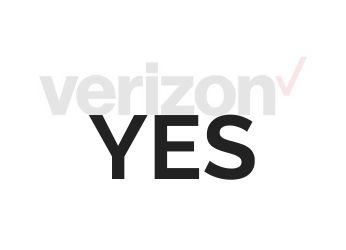 Yes, Verizon does perform drug tests. Past applicants have shared that they do this by collecting a urine sample. This sample is then sent to a third-party lab for testing.
Does Verizon Do Background Checks?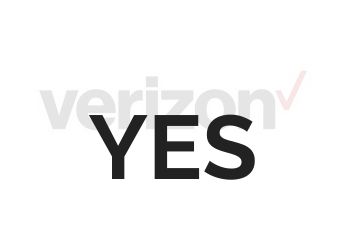 Yes, Verizon does perform background checks. The number of years that they might check in your history depends on your location. 
Some sources say that Verizon only hires applicants with criminal histories only if the record is older than 7 years.
Possible Verizon Interview Questions & Tips

Why Do You Want To Work At Verizon?
This is your chance to show the recruiter how important the job is to you. Let them know how the job fits into the long-term career plans that you have for yourself.
How Well do You Handle Objections/Rejections?
It's normal to feel disappointed when facing objections or rejections from customers. However, you should always behave in a professional manner towards customers regardless.
What Do You Like The Most About Working In Customer Service?
If you're applying for a customer-facing role, it's important to have an answer to this question. For example, you can say that you enjoy meeting new people constantly while working in Customer Service.
What Are Your Strengths and Weaknesses?
When discussing strengths, be sure to focus on the ones that are relevant to the job you want. It's okay to be honest about weaknesses, as long as you mention how you're working to overcome them.
What Value Can You Bring To The Company?
This is your chance to shine! Highlight your strengths, and tell them what makes you special. Recruiters love knowing you're a team player, so tell them how you'll benefit the team if you're hired.
Verizon Hiring Process
Past applicants have found Verizon's hiring process to be a good experience. They found it to be challenging but never too difficult. All-in-all, the hiring process should take about two weeks.
Typically, the process starts with a phone call to screen you as a candidate. Then, you may be asked to attend an on-site interview. As a part of that, you may be given a problem-solving exercise to test your abilities. 
No matter what job you're applying for, always come dressed to impress! A good idea would be to wear a business casual or formal outfit to your interview at Verizon.