Varsity Tutors Careers & Jobs– Application, How to Apply, Requirements & Interview Tips
Last Updated:
December 14th, 2019

by

A Varsity Tutors career can offer you a great way to share what you know and create an impact on other people's lives.

This education technology company matches tutors with students who need support with their learning.

Tutors help with subjects like math, science and foreign languages to students of all ages. Tutoring sessions are conducted online and in real life, wherever is most convenient for the tutor and the student.

On top of that, tutors can also help students with test preparation. This includes high school, K-8, and graduate school tutoring as well.

The job roles available at this company aren't limited to just online tutors. There are also Sales Representatives and Customer Care positions, among many others.

In this handy guide, you'll learn everything you need to know about the positions, pay and interview process for landing a role with Varsity Tutors.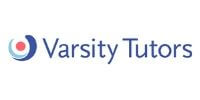 Varsity Tutors Careers, Jobs & Application

To apply for a tutoring job, all you have to do is fill out a short form on their Tutoring Jobs site.
However, you can apply for other kinds of jobs at the company through their online recruitment platform.
There are no printed application forms to fill.
Varsity Tutors hires tutors across a wide range of subjects from elementary school, high school, and even graduate school students.
Tutors are also needed for adult learners in subjects like writing.
Aside from Tutors, other popular jobs at Varsity Tutors include Sales Representative, Executive Assistant, Engagement Specialist, and Customer Service Representative.
Tutor
Tutors work through Varsity Tutor as independent contractors and can set their own schedule with their students. These students can be at the elementary school, high school, or even graduate school levels. They could also be adult learners who simply want to learn something new.
Tutors are needed for over a thousand subject areas. This includes Math (Algebra, Calculus and more), and Science (Biology and Chemistry, for example).
There is also a need for Test Prep tutors covering the SATs or MCATs. Tutors also have the option of working with students who need help over the summer, as well!
Tutors generally interact with students online, using video and voice calls on Varsity Tutor's online platform.
Tutors and students can also work together face-to-face, wherever and whenever it is most convenient for both of them.
Sales Representative
This is an entry-level position directly with the Varsity Tutors team.
In this position, Sales Representatives are the first people that potential tutors talk to.
They help tutors solve problems and teach them how things work when it comes to tutoring with Varsity Tutors.
This position involves contacting potential tutors, but it doesn't involve cold calling.
Instead of that, Sales Representatives reach out to people who have already shown an interest in Varsity Tutors.
Sales Representatives need to have a good understanding of student's needs. This is so that they can then match those students with the right solutions.
A person with a background in education, admissions or sales would have an added advantage in this position.
Executive Assistant
The Executive Assistant works closely with Varsity Tutors' Executive Team as well as the rest of its employees.
In this role, they function as part of a team of Executive Assistants. Together, they make sure the company's administration runs smoothly.
Executive Assistants at Varsity Tutors keep everything moving smoothly.
They make sure that the office is in its best shape, coordinating things like inventory, mail, and upkeep. They also manage the company's calendars across different time zones, ensuring that the leadership team and employees are in sync with each other at all times.
This position is suited for people who are organized, resourceful, and are great at anticipating needs.
Executive Assistants need to be trustworthy and able to communicate well verbally and in writing.
Engagement Specialist
This is an entry-level position that works with existing students and tutors (Varsity Tutors' clients).
Engagement Specialists handle many calls each day from these clients.
They're responsible for understanding the clients' needs and helping them with any questions or problems they may have.
Engagement Specialists at Varsity Tutors also help to match the right tutors to the right students and to understand the challenges they have.
To do this, you should be good at analyzing problems and solving them independently. It also helps to be able to multitask, especially since you will be helping out multiple clients each day.
For this position, it's an added advantage to have experience in the education field or experience in servicing clients.
Customer Service Representative
The Customer Service Representative (CSR) at Varsity Tutors also helps the team identify and meet customer needs.
They handle things like complaints by seeking to understand the whole situation in detail. Then, they quickly provide the best solutions and follow-up to make sure that the complaint is resolved.
In this role, the CSR builds strong relationships with colleagues inside the company and customers on the outside.
With these strong relationships, they'll be able to understand everyone's needs and fill in the gaps wherever they need to.
This position involves keeping up-to-date records of all interactions with customers.
The person in this role should have a meticulous eye for detail. They should also be a self-starting, independent worker who knows how to prioritize tasks and meet deadlines.
Varsity Tutors Manager Jobs
At Varsity Tutors, there are Management positions such as the Marketing Manager (Acquisition Marketing), Sales Manager, and Account Manager.
The Marketing Manager is responsible for the company's customer acquisition strategies.
They are responsible for figuring out the best marketing channels to use.
This includes social media and affiliate marketing, search engine marketing, as well as traditional marketing methods like advertisements.
The Sales Manager leads and coordinates the sales team in bringing new clients on board.
They are responsible for interviewing, hiring, and training the company's sales representatives.
To keep things lively, they also organize sales contests and other initiatives to keep sales representatives engaged and driven.
The Account Manager takes care of Varsity Tutors' clients.
They continuously make sure that they're aware of clients' needs so that they can always fulfill them.
To do this effectively, you will build and maintain close relationships with clients.
Summer Job Openings
Varsity Tutors caters to students who wish to get a head start on the new school year.
They do this by hiring tutors with a unique focus on the summer season.
Tutors during this period can help students to strengthen their learning from the previous year while also preparing for the school year ahead.
How Much Does Varsity Tutors Pay (Hourly & Salary)?

Varsity Tutors pays by the hour and annually, depending on the position.
Employees enjoy healthcare plans that include medical, dental, vision, and life insurance. There's also a 401k Company Matching Plan and Paid Time Off.
Interestingly, Varsity Tutors also offers Volunteer Time Off for employees who are interested in doing community service work.
They promote learning by providing staff with hours of Free and Discounted Learning Sessions for team members and their immediate family members.
Culturally, the company is a fun environment with free snacks and a relaxed dress code.
The lowest hourly pay rate offered is roughly $12.60 an hour for a Customer Care Specialist (20% below the national average) and $18.04 an hour for a Tutor (17% below the national average).
To get a better picture of the salaries offered, here is the average pay for some other positions:
Sales Director ($58,000 a year)
Sales Representative ($53,200 a year)
Inside Sales Representative ($40,000 a year)
Account Executive ($52,400 a year)
Engagement Specialist ($39,400 a year)
Android Developer ($18 an hour)
User Experience Designer ($18 an hour)
How Old Do You Have To Be To Work At Varsity Tutors?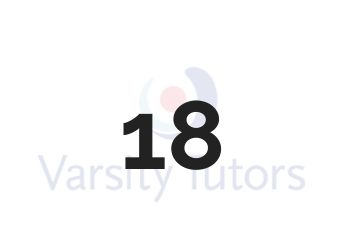 To work at Varsity Tutors, you'll generally need to be at least 18 years of age.
This applies to both part-time and full-time employment with the company, including entry-level positions such as:
Tutor
Sales Representative
Engagement Specialist
Does Varsity Tutors Drug Test?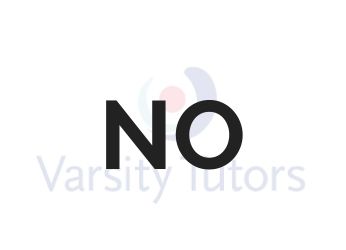 Based on the research done on this company, there's currently no indication that they do drug tests.
While a drug test is always a possibility, seeing that many positions are interviewed for and carried out remotely, the odds of a drug test being required are quite low.
Possible Varsity Tutors Interview Questions & Tips

Depending on the position, and your location, you may be interviewed remotely.
This usually starts with an interview using an automated system called HireVue.
After that, the process might include video interviews with one or more recruiters from the company.
Generally, the process is quite laid back and casual. You should still try to present your best self and dress professionally even though it's a video interview.
Here are some possible questions that have been asked to other applicants:
Why do you want to work for varsity tutors?
This is a standard question that most companies will ask. Your answer should focus on what you want to contribute to the company and its clients, and not just what you want to get out of it.
Don't worry too much about getting the 'perfect' answer. An answer that's good enough will show the recruiter that your priorities and theirs are the same.
For example, their website has a separate page highlighting the Impact of Tutoring.
Read it, and try to see how and where you'd enjoy helping Varsity Tutors to deliver that impact.
That'll show the recruiter that you've done your homework and that you share the company's passion for tutoring!
Talk about a time you made a mistake and how you fixed it.
Recruiters ask this question to see how you think when it comes to problem-solving and taking responsibility.
The problem doesn't have to be a work-related one (unless they say so), so you use a personal mistake as an example as well.
A good answer should show that you owned up to your own mistake (instead of blaming others). It should also show them how you corrected that mistake.
First, think of a mistake you made that you took responsibility for and then fixed. Then ask yourself a few important questions like: How did I take responsibility for it? How did I make it right? What did I learn from it?
How do you feel about continuing education?
Varsity Tutors is an education company.
One of the reasons they may ask a question like this is to see how you feel about education, even after leaving school or college.
Also, they may ask this question to know if you're still learning as an adult and not set in your ways.
A good answer shows that you understand the value of education. It should also show that even though you're a working adult, you're still open to learning. This could mean learning through your experiences or even learning through your own tutoring or other professional training methods.