United Supermarkets Careers & Jobs – Application, How to Apply, Requirements & Interview Tips
Last Updated:
February 19th, 2020

by

If you're looking to work someplace, where you could easily access growth opportunities, a good salary, countless employee benefits and a comfortable working environment where the employers cherish their employees as much as the customers, look no more. A United Supermarkets career is the place for you.

United Supermarkets has been open since 1916 after the establishment of the first United Cash Store in Sayre, Oklahoma.

Employee owned since 2012, the United Family performs operations under five banners in a total of 95 stores across 51 communities in New Mexico.

It has been nationally recognized for its generosity and every employee is given incredible value, as seen by the benefits available to all of them.

Special qualification is not required to be eligible to apply at United Supermarkets, since this leading employer offers a wide variety of jobs from entry-level, such as sackers, checkers, cooks, clerks, etc. to senior level such as supervisors, security investigators, managers, and plenty of other options.

Continue reading to find out how to become a part of the United Supermarkets family.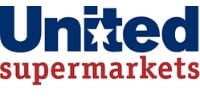 United Supermarkets Careers and Jobs

The application process is fairly easy as you have to submit an online form or make a personal profile to apply later while reviewing opportunities.
Take a look at the career section on their website.
The career section lists jobs for external applicants as well as internal opportunities for employees looking to upgrade their professional level at the company.
The search page gives a detailed selection of choices for searches which can help you find that exact job you are looking for.
See all of their available jobs and select the conditions you think are relevant to you.
Then, click 'search for jobs', and after scanning your options, tap whichever job appeals to you.
Regular hiring in popular non-managerial positions is done for the jobs below:
Sacker
A sacker's job is bagging groceries at the frontend as well as carrying and loading bags in the customer's vehicle. Other duties may be assigned by the manager. The requirement is a friendly attitude as well as the ability to lift 40-80 lbs.
This is an entry level position with an average of $8 per hour.
Checker
A checker's job is focusing on relations with guests and their satisfaction. They take care of tasks such as checking prices, running cash registers, responding to customer queries, etc. The requirement is speedy efficiency with control and a courteous behavior.
This is an entry level position with an average of $9.63 per hour.
Food Service Clerk
Food service clerks prepare and cook fresh, high quality foods at the deli position. Main tasks include properly packaging, weighing and pricing customer orders, as well as completely ensuring freshness and sanitation. The requirement is efficiency, and good preparation, cooking and packaging skills.
This is an entry level position with an average of $8.79 per hour.
Grocery Stocker
A grocery stocker's main job is to maintain the store shelves with proper labelling and organization, and to keep them well stocked with all products. Replacing old stock with new stock and setting displays is a part of his/her tasks.
This is an entry level position with an average of $9 per hour.
Cashier
A cashier is responsible for a multitude of tasks such as tending to the customers, answering their queries, making sure all of their demands are met. He/she must accept payments while making sure the quantities and prices are precise, and then returning a receipt to each customer.
This is an entry level position with an average of $8.34 per hour.
Management Positions
United Supermarkets offers a number of managerial positions to opt for and anyone wishing to work in a manager's position, or something similar, should consider applying.
Talent Relations Manager. This senior position holder is responsible for team relations, recruitment and guest satisfaction as well as all talent management practices and processes taking place in the store. The pay is between $21,000-$48,000.
Assistant Service Manager. The Assistant Service Manager is completely responsible for the store in the absence of upper management and controls the cash along with returned checks. As an assistant service manager, you are responsible for helping achieve front-end productivity targets. The pay is between $25,000-$36,000.
Fuel Business Manager. This manager's responsibility is the fuel operations which include negotiations and management of fuel procurement agreements for maintaining supplies at the best possible costs. The pay is between $39,000-$79,000.
How Much Does United Supermarkets Pay? (Hourly plus Salary)

The average amount a cashier can earn at United Supermarkets is around $8.34 per hour, which is 22% below the national average.
To gauge how well United Supermarkets pays its employees, here are some of the most popularly demanded jobs at the company along with average pays:
Replenishment Associate – $9.45 per hour
Checker – $9.63 per hour
Customer Service Associate – $8.03 per hour
Merchandise Manager – $32,932 per year
Deli Associate – $9.73 per hour
Pharmacist – $137,009 per year
Stocker – $8.68 per hour
Customer Service Representative – $9.85 per hour
When compared to its competitors, like Shaw's, United Supermarkets pays its Deli Associates $9.73 per hour whereas Shaw's pays its Deli Associates $12.58.
Despite this difference, working at United Supermarkets has a greater standing when it comes to employee benefits which guarantee employee happiness.
United Supermarkets pays special attention to employee needs and offers immense benefits to all, which vary with regards to seniority and rank.
The most common employee benefits offered are health insurance, life insurance, disability plans, flexible healthcare spending accounts, retirement saving benefits, etc.
How Old Do You Have To Be To Work At United Supermarkets?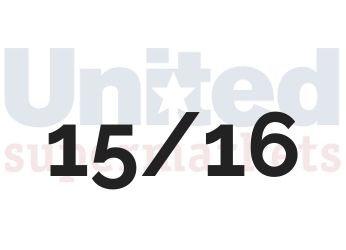 The minimum age to work at United Supermarkets is at least 15 years old.
There are reports that 15 year olds can only work weekends, and that more jobs open up at the age of 16.
Does United Supermarkets Drug Test During the Hiring Process?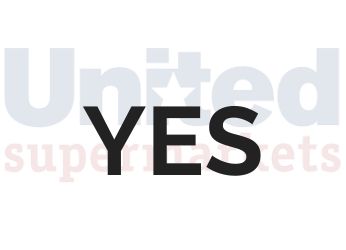 Yes, the company does drug tests for applicants of all available positions. This is under the supervision of the hiring manager who wants timely results.
Does United Supermarkets Do Background Checks?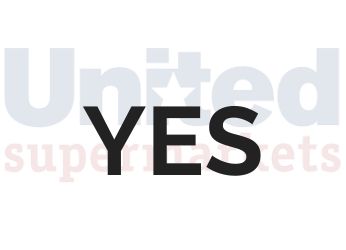 Yes, the company performs background checks for every applicant amidst the hiring procedure. Every applicant's history is taken into account individually.
Potential United Supermarkets Interview Questions and Tips for Answering Them

After reaching the interview stage, you have to prepare properly since this is the most crucial part of the hiring process. Before you walk in for the interview:
Do your research about their mission statement, history, employee benefits, departments, etc.
Dress in formal attire
Be well prepared with extra copies of your resumes
Don't be afraid of asking questions
Let your personality shine through to appeal the managers when you interact with them
Here are a few questions you will most likely be asked during the interview:
Why do you want to work for us?
Every company wants to know about your motive. Tell them that the company attracts you because of its core values and principles as well as the way it values employees and customers, and treats them like family.
How good are you at interacting with others?
This company generally seeks employees with upbeat, friendly and optimistic attitudes. They want to know how good you are with social interactions so that you can make the customers feel at ease and at home.
Convince them that you will treat the customers no lesser than family by acting relaxed, positive and easygoing.
How do you define customer service?
They wish to know how well you will take care of the customer's needs. Convince them that you will be able to provide helpful, professional and good quality service along with assistance throughout while the customer's requirements are met.
How flexible is your schedule?
The more flexible a worker's schedule, the higher the likeliness of getting hired. Be honest with your answer but promise them hard work and efficiency while fulfilling the hours mentioned.
United Supermarkets Hiring Process
The hiring process usually takes 1-2 weeks to complete.
Below are the steps of the hiring process, from start to finish:
Apply for a job at United Supermarkets by filling out their online application forms that take around 20 minutes.
Receive a call to be interviewed within the next few days on-site.
Give the on-site interview.
Undergo a drug test.
Undergo a background check.
Respond to a phone call/screening.
Perform a written test.
If you pass all the steps mentioned above, you will most likely receive a job offer.