Truist Careers & Jobs – Application, How to Apply, Requirements & Interview Tips
Last Updated:
January 22nd, 2020

by

A Truist career is a great way to dive into the banking industry!

Truist used to be known as BB&T (Branch Banking and Trust Company). In December 2019, BB&T bought over another top banking institution, SunTrust Banks. Together under the Truist name, they operate over 2,000 branches in 15 states across the United States.

Truist Financial specializes in consumer and commercial banking, asset management, mortgage, securities brokerage, and more!

This guide will show you everything you need to know to get a job at Truist. This includes roles that you can apply for and salaries you can earn. You'll even find tips to help you ace your interview!

At Truist Financial, you can work as a Teller, an Analyst, a Loan Administrator and more!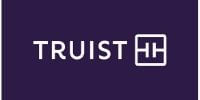 Truist Careers & Jobs

To search for jobs and submit an application, you can head on over to Truist's career website.
Here, you can search for your perfect job, submit an application and even find out about the benefits they offer. Truist Financial offers lots of jobs you can apply to, like:
Teller
As a Teller, you'll be helping customers with their everyday banking tasks.
You'll help them with withdrawals, deposits and maybe even cashing checks. This job is great if you love working on the frontlines of the business.
You'll go a long way if you can multitask well since you'll be performing different tasks while interacting with customers.
Loan Administrator
As a Loan Administrator, you'll be the middle-person between the borrower and Truist Financial.
You'll provide borrowers with any information they need, and monitor their loans to make sure they're paid on time. This job will be great for you if you're good at building relationships with customers.
It'll also help if you're a good problem-solver, so you can help borrowers with any issues they might have.
Analyst
As an Analyst, you'll be assigned to a team focusing on one part of the business like finance or insurance.
Here, you'll help improve the business by performing research, finding solutions to problems and helping to build a winning strategy!
This is a great job for you if you love working on complex problems. It'll also go a long way if you're skilled at business strategy.
Personal Banker
As a Personal Banker, you'll be working closely with individual customers.
You'll sit with them to understand all of their financial needs. Then, you'll recommend the best Truist financial products and services to suit those needs. You'll love this job if you're good at matching solutions to problems.
It's also important that you're good at understanding customer's needs.
Manager Jobs
At Truist Financial, you can also apply for Management jobs. Two examples of this are the Branch Manager and Customer Service Manager positions.
As a Branch Manager, you'll lead all the different teams in your own Truist branch. You'll make sure the branch runs smoothly. You'll also focus on maximizing the branch's profitability.
As a Customer Service Manager, you'll be leading a team of Customer Service Representatives. Together, you'll help customers with their questions and problems.
While doing that, you'll also help to create awareness of Truist Financial's many products and services.
How Much Does Truist Pay (Hourly & Salary)?
At a minimum, you could make $15 an hour as a Teller, 21% above the national average for similar jobs. To get a better sense of what you could earn with a job at Truist, here are a few more examples:
Loan Administrator ($52,000 a year)
Personal Banker ($41,000 a year)
Analyst ($38,000 a year)
With a job at Truist Financial, you'll get access to many great benefits. These include health benefits like medical, dental, vision, life and disability coverage.
You'll also have access to Truist's LifeForce Program that rewards you for keeping a healthy lifestyle!
How Old Do You Have To Be To Work At Truist?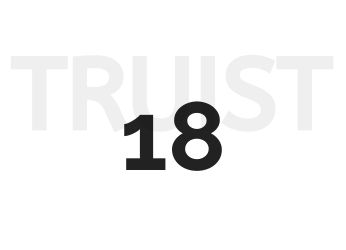 You have to be at least 18 years of age to work at Truist Financial.
You can apply as an 18-year-old for any job at this company. You can apply for entry-level positions like:
Teller
Customer Service Representative
Banker
Does Truist Drug Test?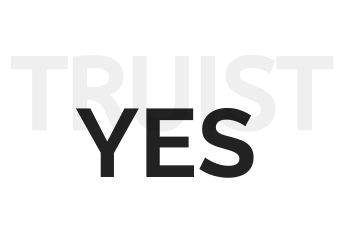 Yes, Truist sometimes performs drug tests on applicants.
Most companies do this using a urine test. The test might be done on-site or at a third-party medical facility.
Whatever the case may be, it's always safe to assume that a company will do a drug test.
Does Truist Do Background Checks?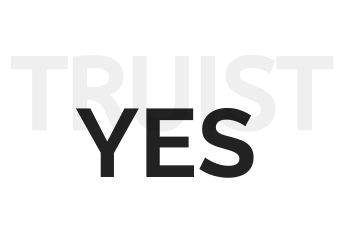 Yes, Truist does background checks.
It's not clear how far back into your history the background check will cover.
Because Truist is a financial institution, there's a good chance they will look at your credit history as part of that background check.
Possible Truist Interview Questions & Tips

Why Do You Want To Work At Truist Financial?
Show the recruiter that this job means something to you. Tell them about your personal interests, strengths, or passions and how it relates to the job you want!
What Are Your Greatest Strengths/Weaknesses?
Be honest but humble. Tell them what your strengths are, and give them an example of how you use that strength. When you tell them your weaknesses, always tell them how you're managing or overcoming them as well.
How Would You Handle A Difficult Customer?
Be creative! No matter what happens, always stay calm and polite with the customer. If you can't figure out a solution, refer to your Manager or a senior colleague for advice.
What Would You Do If You Saw Someone Behaving Unethically?
Never take matters into your own hands. Speak up by letting your manager know what's going on. In the banking business, it's always important to be ethical in everything you do.
Truist Hiring Process
The hiring process at Truist can be challenging, but it's not too difficult. It should be a positive experience overall.
The hiring process might take up to one week.
Usually, the hiring process starts with a screening phone call. Then, you'll have to do an interview on-site at a Truist location. In some cases, you might be interviewed with other people as a group.
Always dress for success! Wear business casual or a formal outfit for your interview.